It's quite simple. We search and compare trusted & qualified money transfer providers to find you the lowest rates to send money online in seconds.
Once you choose your preferred money transfer provider, you click a button to be taken to their site, where you initiate the transfer.
Transferly is incredible simple and safe to use. We don't collect any personal information. You don't even need to sign up. We're basically just a search engine for money transfer providers. Simply enter details about your desired transfer, and see the best options in mere seconds.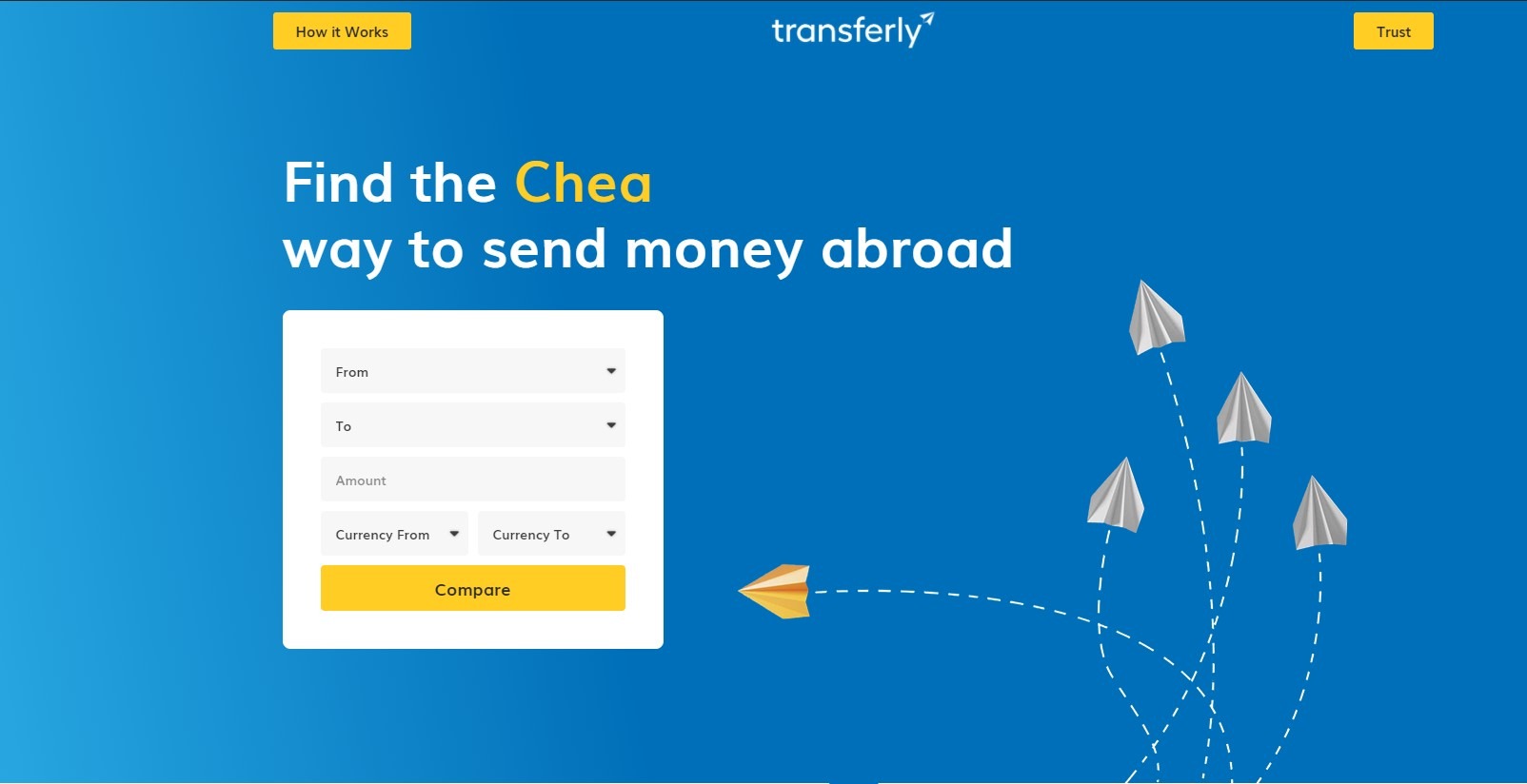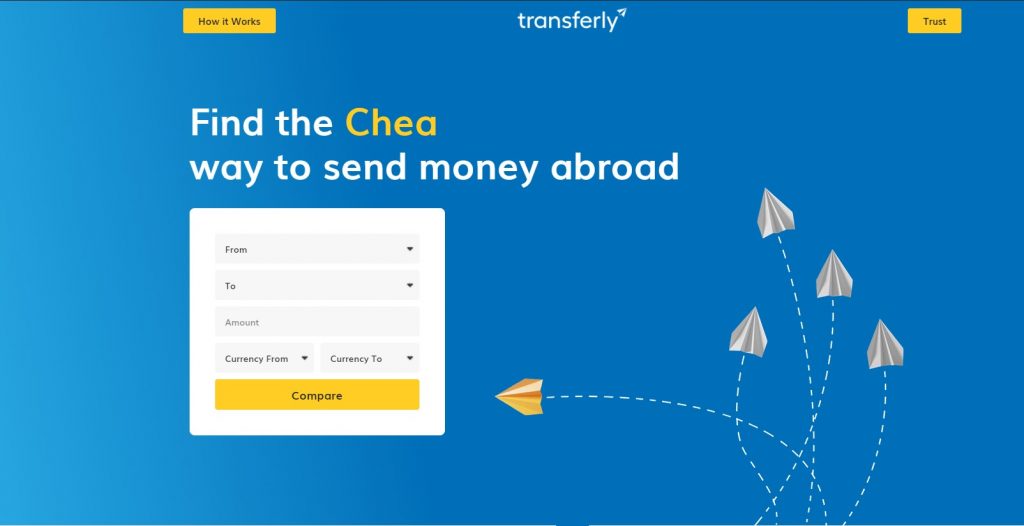 Input your transfer details
Select the country you want to send money from and to, along with the amount and currency.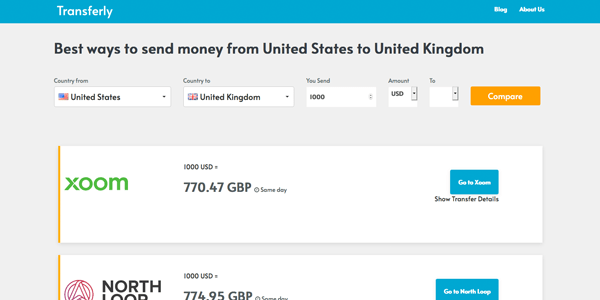 We will display the fastest and cheapest transfer options. You then choose the best provider that meets your needs.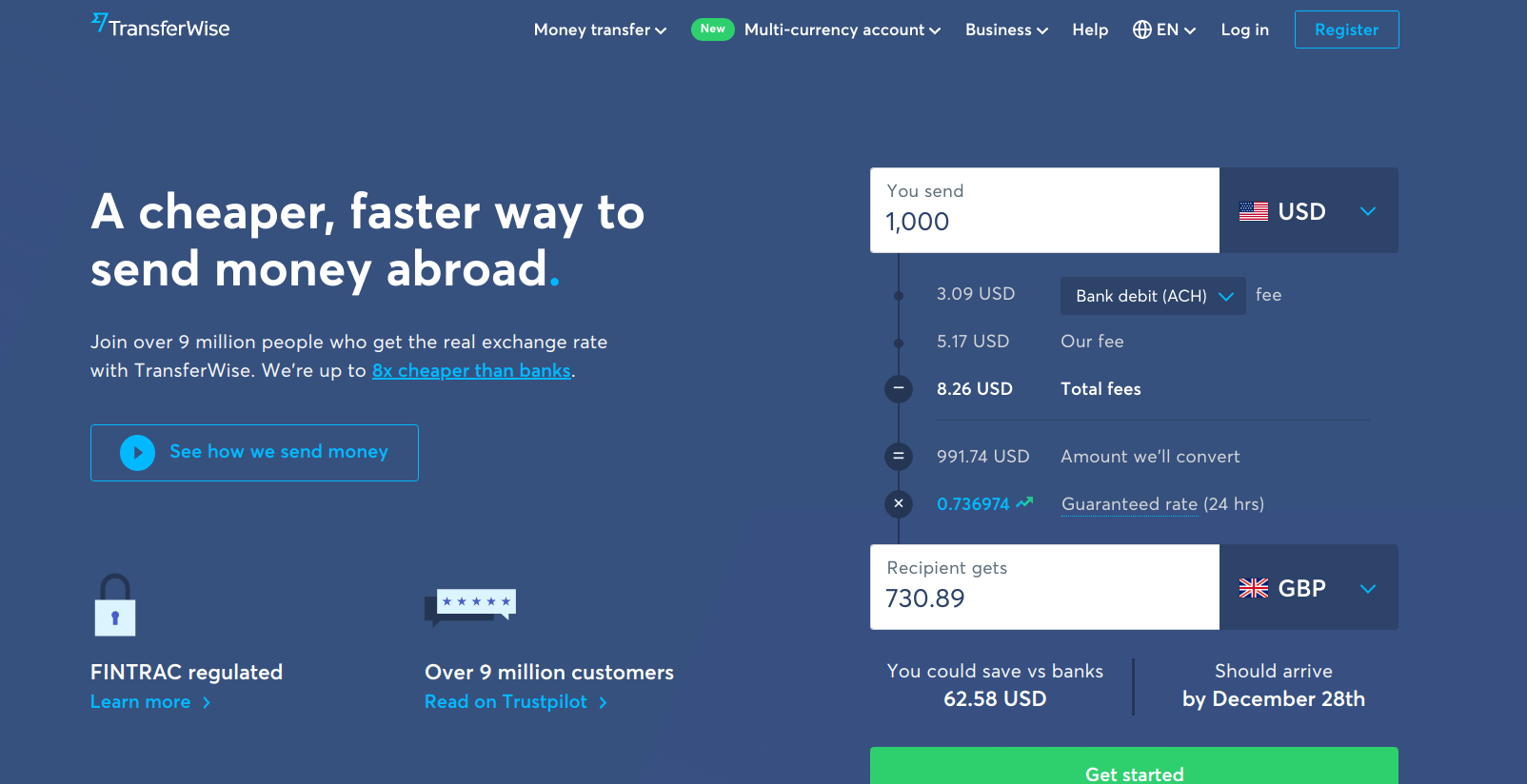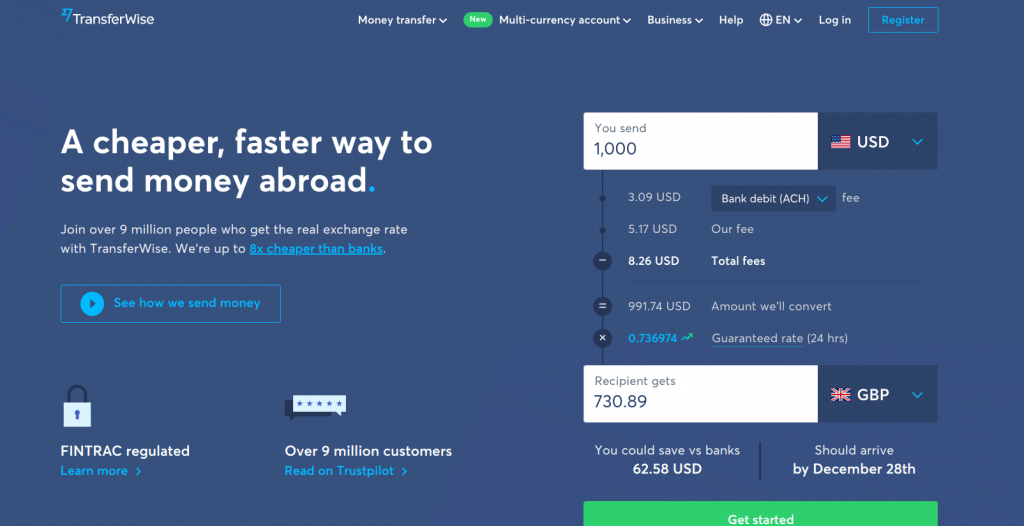 Click a button to be taken to your desired provider, and get started setting up your transfer.
There you go. It's truly as simple as 1-2-3. Now click the button below to search for the cheapest and fastest way to send your money.