Transferly's Official Review of
Remitly
A comprehensive Remitly review and breakdown of how to send money with Remitly online including their Fees and Exchange Rates, Transfer Speed, Quality of Service, and more.

Fees & Exchange Rates
70%
Customer Satisfaction
90%
ALL, AMD, ARS, AUD, AZN, BAM, BDT, BGN, BIF, BOB, BRL, BSD, BYN, CLP, CNY, COP, CRC, CZK, DOP, EGP, ETB, EUR, FJD, GBP, GEL, GHS, GMD, GNF, GTQ, GYD, HNL, HRK, HTG, HUF, IDR, ILS, INR, JMD, JOD, JPY, KES, KGS, KHR, KMF, KRW, KZT, LKR, LRD, MAD, MDL, MGA, MKD, MMK, MWK, MXN, MYR, NGN, NIO, NPR, PAB, PEN, PHP, PKR, PLN, PYG, RON, RSD, RUB, RWF, SLL, SRD, SVC, THB, TJS, TND, TRY, TZS, UAH, UGX, USD, UYU, UZS, VND, XAF, XOF, ZAR, ZMW
Remitly is one of the most popular money transfers services available. It is trusted by millions of users worldwide and is known for its intuitive interface and competitive rates. The platform has positive reviews on trusted websites and is commonly used in the industry. Remitly is an award-winning money transfer service that we can recommend as a safe method for international money transfers.
Before we get into the details, something significant to mention is Remitly's 100% satisfaction guarantee policy. If your Remitly transaction does not arrive on time, the service will refund all charges and fees for the transfer back to you. This is a guarantee not all providers match and something that makes Remitly stand out.
Remitly is an online platform that provides international money transfer services. It allows users from the U.S., U.K., Australia, Canada, and the EU to execute cash transactions to more than 85 countries all around the world. We tested Remitly extensively and found the platform to be quite secure and with great transfer speed. Although the rates at which Remitly operates are fairly competitive, they are not always the cheapest. We always recommending checking our transfer comparison tool to find the lowest price.
The platform and mobile app are available in multiple languages, including English, Spanish, French, German, Polish, Italian, Turkish, Romanian, and Vietnamese.
When it comes to supported payment methods, Remitly works with bank transfers and debit/credit cards. Depending on the location they are in, the recipient of a Remitly transfer can receive their money from several places:
Not unlike the majority of money transfer services out there, Remitly has daily and monthly limits when it comes to transfer amounts. Those depend on our "tier" on the platform. Your tier increases as you submit and verify more information about our account.
Remitly's Fees & Exchange Rates
The Remitly transfer fee and exchange rate depend primarily on 4 factors. Let's take a look at what they are below:
To provide an example of Remitly's transfer rate, let's take a look at the fees you have to pay if you want to internationally send money to India with Remitly.
If you choose the Economy option, you pay no fee if you send a sum of $1000.00 or more. However, if you send less than that amount, you have to pay a fee of $3.99. With an Economy transaction, your money will arrive in India in 3 to 5 business days.
With the Express option, you receive the same fee if you want to send less than $1000.00 and no charge whatsoever for more than that amount. However, the transfer speed will go up significantly — the transaction will clear in up to 4 hours.
With the Remitly money transfer to India, the other difference between Express and Economy is that you can pay with a debit card for the former.
Countries & Currencies Remitly Accepts
Remitly allows you to send money internationally from and to a significant number of countries. Below, we will outline the full lists of countries supported by this Remitly's money transfer platform.
With Remitly, you can send money abroad from Australia, Austria, Belgium, Canada, Denmark, Finland, France, Germany, Ireland, Italy, Netherlands, Norway, Spain, Sweden, the UK, and the USA.
You can send money abroad to the following destination countries: Argentina, Bangladesh, Bolivia, Brazil, Bulgaria, Chile, Colombia, Costa Rica, Croatia, Czech Republic, Dominican Republic, Ecuador, Egypt, El Salvador, Ethiopia, Ghana, Guatemala, Haiti, Honduras, Hungary, India, Indonesia, Jamaica, Kenya, Malaysia, Mexico, Morocco, Nepal, Nicaragua, Nigeria, Pakistan, Panama, Paraguay, Peru, Philippines, Poland, Romania, Rwanda, Senegal, South Africa, Sri Lanka, Thailand, Tunisia, Turkey, Uganda, Uruguay, and Vietnam.
Sending money to the Philippines with Remitly is very common. If you need to set up a Remitly money transfer to the Philippines visit this link.
Mexico is another common location to set up a money transfer with Remitly. If you need to set up a Remitly money transfer to Mexico click here.
Types of Money Transfers at Remitly
Depending on the country you are sending from, there are a variety of destination delivery methods you can select. Remitly commonly offers 4 options to receive money:
Transfer speed is where Remitly really shines. How fast your Remitly money transfer arrives at its destination largely depends on the type of transaction you are initiating and if you are willing to spend extra money for a faster transaction.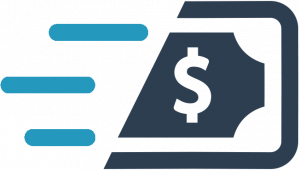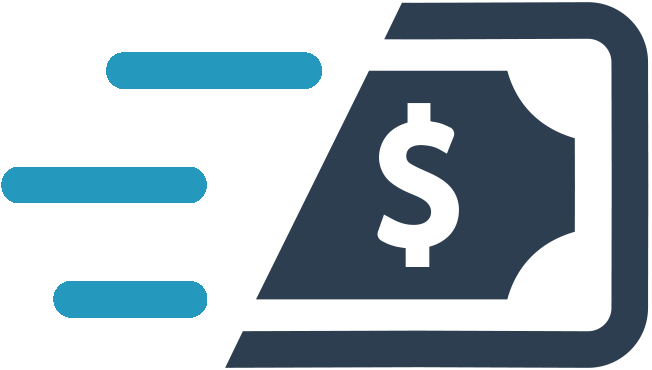 How long does it take for Remitly to send money abroad?
Remitly has two options you can select when sending money. Depending on how quickly you need the money to arrive you can choose from the two options that meet your requirements:
1. Express Transfer – Delivery within an hour
The aforementioned Express transfer option can move our money for as little as 10 minutes. However, the exchange rates will be slightly worse, and you might end up paying extra fees if you are using a credit card. Still, for the amount of convenience and speed the Express option offers, some users are happy to pay the additional fee..
2. Economy Transfer – up to 5 business days
The Economy option has a standard delivery time of up to 5 business days. If you are not in a hurry, you should definitely go with that option. Sure, it will take more time, but you will not be charged extra fees and you will have better exchange rates.
What You Need to Know About Remilty's Exchange Rates
Remitly keeps its exchange rates competitive by locking them to the current global market value before each transaction. This way, the platform ensures that you will not happen to send less or more than the intended amount. The Remitly exchange rate is clearly displayed for any transaction while you are preparing it, providing us with total transparency and honesty.

With Remitly, you can send money overseas to a bank account or a mobile wallet. Additionally, you can make the money available for cash pickup at one of the authorized Remitly centers all over the world. It is important to point out that the platform only allows for one-time transfers. There are no hedging or scheduling options, which can be an issue for some users.
When it comes to accepted payment methods, you can either use a bank account or a credit/debit card. With bank transfers, transactions can take from 3 to 5 days, depending on the bank's working hours. Transfers from credit or debit cards clear almost instantly, however you must pay an additional 3% fee to your credit card company if you use the former option.
There are three ways to reach Remitly's customer support — by email, phone, and online chat. Please see three contact options below:
According to review website Trustpilot, Remitly reviews have an Excellent average rating of 4.5, based on more than 30,000 reviews. More than 84% of Remitly money transfer reviews give the service 5 out of 5 stars. Only around 7% of reviewers rate Remitly with a one-star Bad rating. Let's take a look at some examples of both positive and negative feedback for Remitly.
In this section, we will take a closer look at what Remitly users consider the main pros and cons that Remitly offers as a money transfer service. Before that, we must mention that the team at Remitly takes the time to respond to the majority of negative reviews on Trustpilot. They do their best to resolve any issues and even offer refunds on the spot, if necessary.
Advantages According to Users:
Disadvantages According to Users:
Is Remitly safe to send money abroad? Transferly recommends Remitly as a safe, secure, and trustworthy money transfer service. The platform is registered as a Money Services Business with the U.S. Department of the Treasury, while also holding a license as a money transmitter in the States. Remitly also has full authorization to operate in the EU, including the UK and Ireland. It is also authorized for Canada and all its provinces.
Let's take a look at some of the security measures Remitly takes in order to protect its users.
As all other money transfer services, Remitly also has limits on how much you can send per transaction. The difference here is that the more personal information you provide and verify, the more your limits increase. The system consists of three fixed tiers and a custom option, which allows you to reach increased transfer limits.
With the Custom Tier option, you have the opportunity to speak with a Remitly representative and discuss your specific transfer needs when it comes to transfer limits.
So how does Remitly work? Remitly is very easy to use. For new customers, there is a simple 5 step process to start your first money transfer:
Its that simple. Remitly allows you to track your payment status in the app or online. Remitly will send messages to your mobile phone with updates on the status of the transaction.
If you need to be able to send money overseas while on the go, the Remitly has a mobile app to deliver. It features all functionality as the desktop version and is available for Android and iOS devices. The app enjoys great reviews on Apple's App Store (4.8/5 from 165,400 ratings) and Google's Play Store (4.6/5 from 26,614 ratings). For instance, you can:
To sum it all up, Remitly is one of the better remittance money transfer services available. Their combination of incredible transfer speed, low fees, and fair exchange rates is the reason they have a strong user base.
However, if you're looking for the absolute cheapest money transfer rates, they will sometimes have higher fees. So we always recommend you compare options.
Frequently Asked Questions (FAQs)
Our team at Transferly is dedicated to finding the best deals for you to send money abroad. We research, analyze, and review money transfer providers big and small to help you find the best providers for your money transfers. With our real-time money transfer comparison engine we find the fastest and cheapest ways for you to send money online. We provide ratings based on several important criteria to our readers.