Transferly's Official Review of
Xoom
A comprehensive Xoom review and breakdown of how to send money with Xoom online including their Fees and Exchange Rates, Transfer Speed, Quality of Service, and more.

Fees & Exchange Rates
50%
Customer Satisfaction
90%
AED, AFN, ALL, AMD, ANG, AOA, ARS, AUD, AWG, AZN, BAM, BBD, BDT, BGN, BHD, BIF, BMD, BND, BOB, BRL, BSD, BTN, BWP, BYN, BZD, CAD, CHF, CLP, CNY, COP, CRC, CZK, DJF, DKK, DOP, DZD, EGP, ERN, ETB, EUR, FJD, GBP, GEL, GHS, GIP, GMD, GNF, GTQ, GYD, HKD, HNL, HRK, HTG, HUF, IDR, ILS, INR, IQD, IRR, ISK, JMD, JOD, JPY, KES, KGS, KHR, KMF, KRW, KWD, KYD, KZT, LAK, LBP, LKR, LRD, LSL, LYD, MAD, MDL, MGA, MKD, MNT, MOP, MRO, MUR, MVR, MWK, MXN, MYR, MZN, NAD, NGN, NIO, NOK, NPR, NZD, OMR, PAB, PEN, PGK, PHP, PKR, PLN, PYG, RON, RSD, RUB, RWF, SAR, SBD, SCR, SDG, SEK, SGD, SLL, SRD, SVC, SZL, THB, TJS, TND, TOP, TRY, TTD, TWD, TZS, UAH, UGX, USD, UYU, UZS, VEF, VND, VUV, WST, XAF, XCD, XOF, XPF, YER, ZAR, ZMW
We found Xoom to be quite easy to navigate, which is probably why it is so appealing to users. People who use PayPal will find themselves in familiar waters, since both services are extremely similar.
One of the biggest benefits of Xoom is its coverage — it allows users to send money to more than 150 countries worldwide. On top of that, you can easily send money with Xoom on the go through the convenient mobile app. Another feature that makes Xoom stand out is the excellent transfer speed.
As far as user experience goes, most users say that they're satisfied, so we do believe that Xoom is a rather good money-transfer service. It has gained the trust of many customers so far, and its Trustpilot reviews confirm this. Out of 21,634 reviews (December 2020), it scores a solid 4.4, with 87% of clients reviewing it as Excellent. The Xoom app also ranks favorably:
One of the downsides of the service, according to customer reviews, is that it is somewhat tricky to use. On top of that, the exchange rates are less favorable than what you would find with other similar services. In the following paragraphs, we will take an in-depth look at everything Xoom has to offer.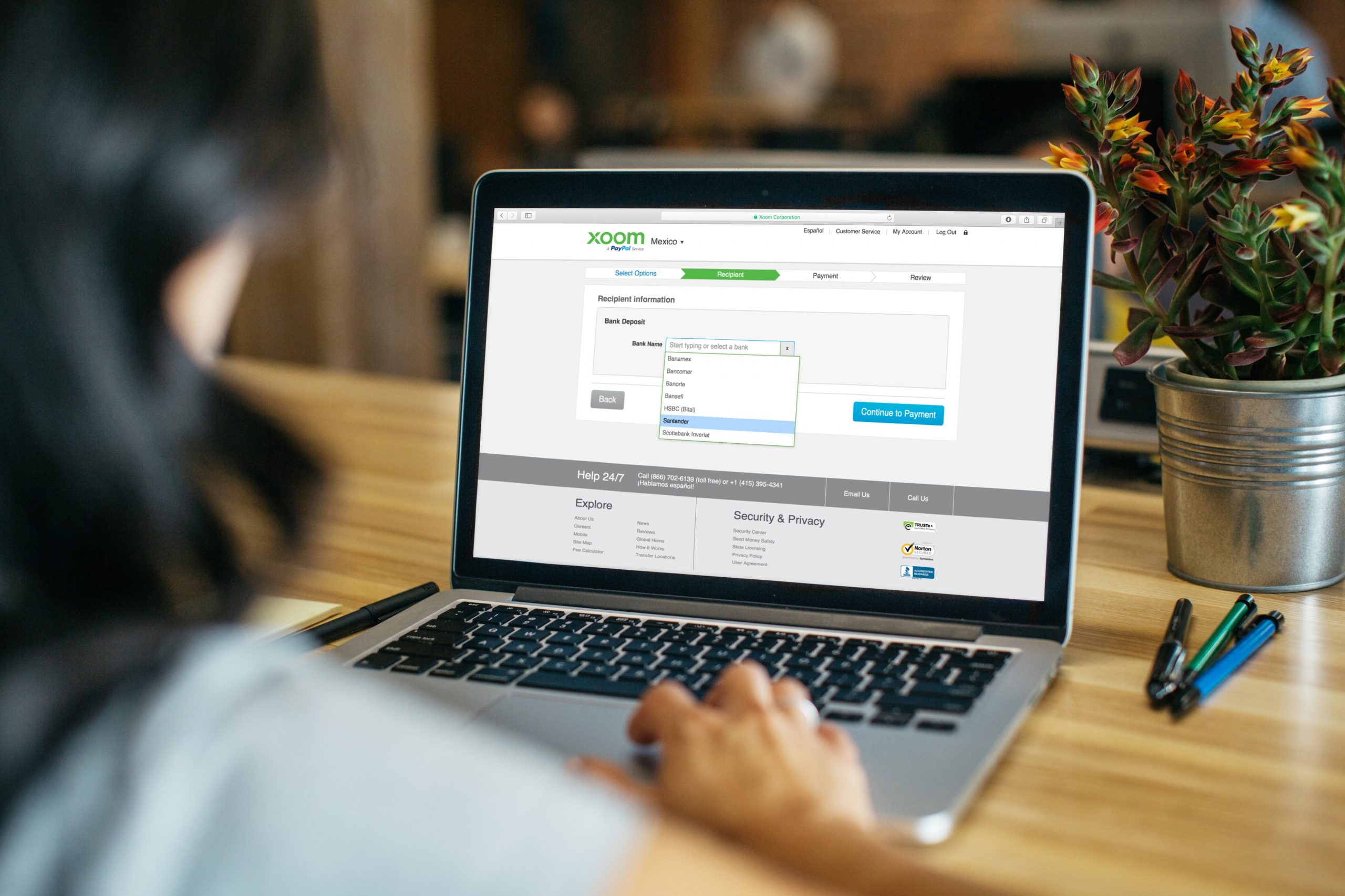 Xoom is a money transfer service that is considered one of the best ones on the market. This PayPal-owned company allows users to send money across the globe to 130+ countries from all over the world. The coverage includes the USA, Canada, Europe and the UK.
Xoom operates much like any other money-transfer service out there, but it might be even simpler to use if you have a PayPal account. In general, you can pay for a Xoom transfer with a credit or debit card, as well as with a bank account. But since Xoom is a part of PayPal, its service covers PayPal accounts too. This means you can use any linked credit or debit cards and bank accounts to pay for the transfers, as well as your PayPal balance.
As far as delivery options go, the recipients have plenty of choice. It all depends on where exactly you are sending to, as certain countries may offer limited delivery options. Payment methods at Xoom include cash, bank account, airtime top-up, and home address deliveries.
One of the best parts about using Xoom money transfer is how inclusive the service is. For example, both the app and the website are available in a number of languages:
English
Spanish
Portuguese
German
French
Russian
Italian
Dutch
Polish
Hungarian
Romanian
Korean
Vietnamese
Chinese
Xoom allows users to closely monitor everything related to their transactions. For instance, it allows for email notifications or text updates to keep everyone informed about the latest developments.
Unlike most other money transfer services, Xoom can be used to pay bills in some countries. The service covers:
Mexico
Guatemala
Nicaragua
Costa Rica
El Salvador
Honduras
The Dominican Republic
Jamaica
Xoom's Exchange Rates and Fees
The fees for sending money through Xoom vary greatly due to three important factors — the country combination, the payment method, and the delivery option. We found that the average fee falls somewhere between $0 and $5.
The total cost also depends on the exchange rate. Xoom money transfers have certain markups in place, so expect the rate to be above the mid-market one. On top of that, note that there's also a difference between sending money at agent locations and online. If you can send money with Xoom online, the Xoom money transfer rate will largely depend on:
How much money you are sending. Naturally, sending $50 and $500 won't cost you the same.
The payment method you're using. Bank transfers are usually the cheapest options across most money-transfer providers, including Xoom. On the other hand, credit card payments come with relatively high fees, including additional cash advance fees.
Where the recipient lives, as the fees vary by country.
How the recipient wants the money to be delivered. The fees are (unsurprisingly) higher when sending cash. If you want to cut your costs, you should to make sure the recipient receives the money deposited into their bank account.
Example: Sending Money to Mexico and India
To illustrate, there's a huge difference in fees when sending money to a country like Mexico and a country like India. If you decide to send $1,000, for example, and use your PayPal balance or bank account to pay for the transfer, the fee will be $0. In comparison, using a credit or debit card would incur a $3.99 fee to send money to Mexico with Xoom and a $30.49 fee to send money to India with Xoom. This data stands as of December 1, 2020.
As you can see, you may be able to get away with paying absolutely no Xoom transfer fees in some cases, usually when sending more money and paying with your bank account. Xoom has a convenient calculator you can use to see the fees for different country combinations and payment methods.
How good the Xoom exchange rate will be the day you decide to send a transfer will largely depend on how much money you are sending. As of December 1, 2020, the rates are as follows:
| Amount | Mid-Market Rate | Xoom Rate | Markup* |
| --- | --- | --- | --- |
| $10 – $50 | 73.6505 | 71.9169 | 2.35% |
| $51 – $1,989 | 73.6505 | 72.6492 | 1.36% |
| $1,990 – $1,999 | 73.6505 | varies | varies |
| $2,000 – $9,970 | 73.6505 | 73.0154 | 0.86% |
| $9,971 – $9,999 | 73.6505 | varies | varies |
| $10,000+ | 73.6505 | 73.2351 | 0.56% |
*The formula for calculating the markup is mid-market rate – Xoom rate = X. To get the markup, you then have to divide X with the mid-market rate and multiply by 100.
As you can tell, the more money you want to send, the lower the markup goes, so it pays off more to send larger amounts in as few transactions as possible. However, it all depends on how you're paying in the end, as debit and credit cards incur higher fees. As of December 1, 2020, sending $10,000 to India can cost nothing (as far as transaction fees go) if you opt to pay with your PayPal balance or bank account. On the other hand, it could cost you $301.49 if you pay with a credit or debit card.
In the case of transfers made from the USA, there are three payment methods to choose from:
PayPal balance
Bank account transfer
Credit or debit card
Keep in mind that each method incurs different fees that largely depend on the recipient's country. In general, though, it has been shown that paying with your PayPal balance or bank account costs the least.
When it comes to money-transfer services, most of us, if not all, are interested in making the process as effortless and speedy as possible. But you have to remember that providers take multiple factors into account to enable a faster service.
The speed of your Xoom transfers will depend on the countries taking part in the transfer, their respective currencies, the payment method and delivery option you choose, the amount you're sending, and security checks. The fastest and cheapest options are as follows:
The cheapest option is to use a bank account. If you opt to use your bank account to send the transfer, you'll definitely be able to save more money than by using a credit or debit card. However, this is also the slowest option, as it may take up to four business days for the money to arrive, or more if the delivery is made to a bank account too.
The fastest option is to use your PayPal balance or credit or debit card. In some cases, sending the money with your balance may cost $0 or incur some lower fees. Using credit or debit cards will certainly result in a higher cost. The processing is almost instant, though, despite the fact you may even have to pay an additional cash advance fee. Some countries, however, may delay the transfer a bit even if you opt to use a card.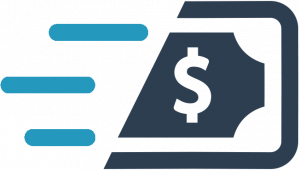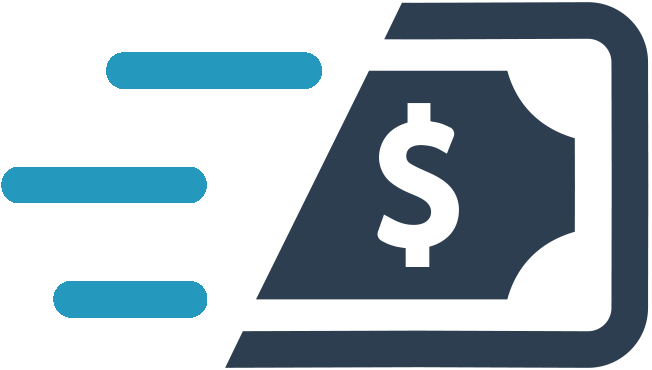 Is There a Way to Speed Up the Transfers?
Of course, there are some things you may be able to do to make sure the money gets to the recipient faster.
First, you should ensure you have all the information before trying to send the transfer. This includes the personal information of both parties, as well as their bank account details. Xoom or the recipient's bank will need the basics, like names, addresses, and contact information.
Once you're sure you have all the required information, you should to consider the banks' operating hours, as well as the operating hours of home delivery services and cash pickup agents. Furthermore, you should be available to verify your bank account quickly so that the processing doesn't get delayed.
Once you have everything settled and the transfer is on its way, you can track the transaction through your account. Alternatively, Xoom will update you with text messages or emails.
There are three Xoom money transfer limits US residents should be mindful of when using Xoom to send money transfers:
Daily limit of $2,999
Monthly limit of $6,000
Six-month limit of $9,999.
However, these limits aren't set in stone, as you can raise them by providing additional personal information and documents. You may be able to increase them with your:
ID (driver's license, passport, and similar documents)
Bank statement
Proof of income (payslip)
Green Card
Xoom has implemented strict security measures that make sure no scams or fake accounts make their way on the platform. For example, customer services will ask users a variety of questions to ensure the account is authentic. They may inquire about the reason for the money transfer, how well you know the beneficiary, and whether you are sending the money instead of someone else. They may also ask what you do for a living.
How Much Money Can I Send Through Xoom?
One of the features that make Xoom stand out among other money-transfer companies is that it categorizes accounts into separate levels. This categorization is based on the level of verification needed for certain accounts.
US residents are categorized in one of the following three levels:
Level
I
II
III
24-hour limit
$2,999
$10,000
$50,000
30-day limit
$6,000
$20,000
$60,000
180-day limit
$9,999
$30,000
$100,000
Information and documents necessary for verification
Phone number and email address
Passport or your SSN (Social Security Number)
ID (passport, driver's license) or Green Card and proof of address (a utility bill, for instance, payslip, or bank statement).

* Xoom may request additional information.
Xoom is owned by PayPal, an online money transfer service that is renowned for its reliability and security. Given this relation, it is no surprise that Xoom also has exemplary safety policies. To ensure the transfers are as secure as possible, though, Xoom implements additional measures and precautions:
Xoom is licensed and regulated by the same entities as PayPal.

The website uses 128-bit data security encryption.

In case something happens to the money, Xoom offers refunds. It guarantees that the transfer will be sent and received as promised. However, if that doesn't happen, the company is ready to reimburse it in full.
Is Xoom the Same as PayPal?
Since it is in PayPal's ownership, Xoom is operated by the company and is its proprietary service. Thus, PayPal users are free to integrate their accounts into Xoom if they need to send money globally. However, the beneficiaries don't need a PayPal account to get the money.
You usually turn to Trustpilot to check how a certain money-transfer provider is doing, so Xoom was no different. As of December 2020, the company scores 4.4/5 and has more than 21,000 reviews there, and the majority of them are Excellent (87%). Still, there are Bad reviews as well, and they amount to 6%.
It seems that there has also been an influx of bad reviews recently, both Invited and Organic ones. Fortunately, the Xoom customer support team pays attention to those and does its best to resolve each issue.
In general, Xoom's service has both good and bad sides:
Advantages According to Users:
Disadvantages According to Users:
Creating an account and sending money with Xoom is a relatively simple and straightforward process. Let's take a look at what a user has to go through to use this money-transfer service.
The information Xoom requires from you to send a transfer includes:
Your personal contact information, i.e., address and phone number
The beneficiary's personal contact information (name, address, bank and bank account number)
The amount and the currency you're sending the money in
A valid payment method (you can use a bank account, credit or debit card, or your PayPal balance).
To get a decent comparison, you need to select the countries taking part in the transfer and the amount you want to send. Once you click Calculate, you'll see how much a Xoom transfer would set you back.
If you want to send money to Mexico, you can use Xoom and initiate the transfer at over 37,000 agent locations. Some of them can be found in Walmart (INSERT LINK) and Farmacias Guadalajara, and you can also opt for Elektra, Soriana, and OXXO locations. Alternatively, you can do direct bank transfers. This option covers most bigger banks, like Banca Azteca, Banorte, BBVA Bancomer, and BanCoppel.
Mexico is also one of the countries that let you pay for your utility bills with Xoom. This service covers eight companies in total, including Telnor, dish, and gasNatural. Additionally, you can opt for airtime top-ups, which cover four carriers: Movistar, Unefon, Telcel, and AT&T.
Xoom's coverage of Guatemala is also admirable, as it includes a great range of banks and institutions, like Banco Industrial, Banco G&T Continental, and Banrural. There is also a solid number of cash pickup locations to choose from — over 9,500. Plus, you can even pay bills with Xoom in this country (Tigo, Tigostar, EEGSA, Energuate, and Claro), as well as reload mobile phones (Claro, Tigo, Movistar).
Xoom covers almost all Colombian cities, including Cartagena, Bogota, and Medellin. Depending on your preferences, you can opt to send cash or ensure the transfer gets delivered directly to a bank account (even your family's bank accounts!). For cash pickups, you can pick from over 2,500 locations.
Naturally, the service covers major banks like Bancolombia, as well as partner networks like Exito. You can also opt for phone reloads. The service covers five carriers: Avantel, Movistar, Claro, Tigo, and Virgin Mobile.
Vietnam boasts 1,700 cash pickup locations but covers quick bank transfers as well. Its network of banks includes the likes of Sacombank and Vietcombank. Furthermore, it allows for door-to-door deliveries as well, which usually happen on the same day (major cities) or take about two days.
Mobile phone reloads are also available. The service covers four mobile carriers (Viettel, Vietnamobile, Mobifone, and Vinaphone). Paying bills with Xoom isn't possible in Vietnam anymore.
Finally, we have the Philippines, which boasts more than 10,000 cash pickup locations. Some of these are available 24/7.
The delivery times to other bank accounts will vary, but Xoom offers instant deliveries to accounts in banks like PNB, Metrobank, and BDO. On top of that, the fees are waived if you're sending more than $200 from one bank account to another.
Cash deliveries can also be arranged, and the delivery times are quite convenient. In Manila, the recipient can get their money in as few as six hours. In most other provinces, the delivery may take one to two days.
Of course, it's possible to make phone reloads as well to numbers at Globe, Smart, and SmartBro. Sadly, it doesn't seem like it's possible to pay for bills through Xoom in the Philippines anymore.
The Xoom app is praised among the many Xoom users on both the App Store and Google Play, scoring high marks across the board. One of the best features of the app is that it lets you stay on track with your transactions on the go, keeping you updated with notifications and texts.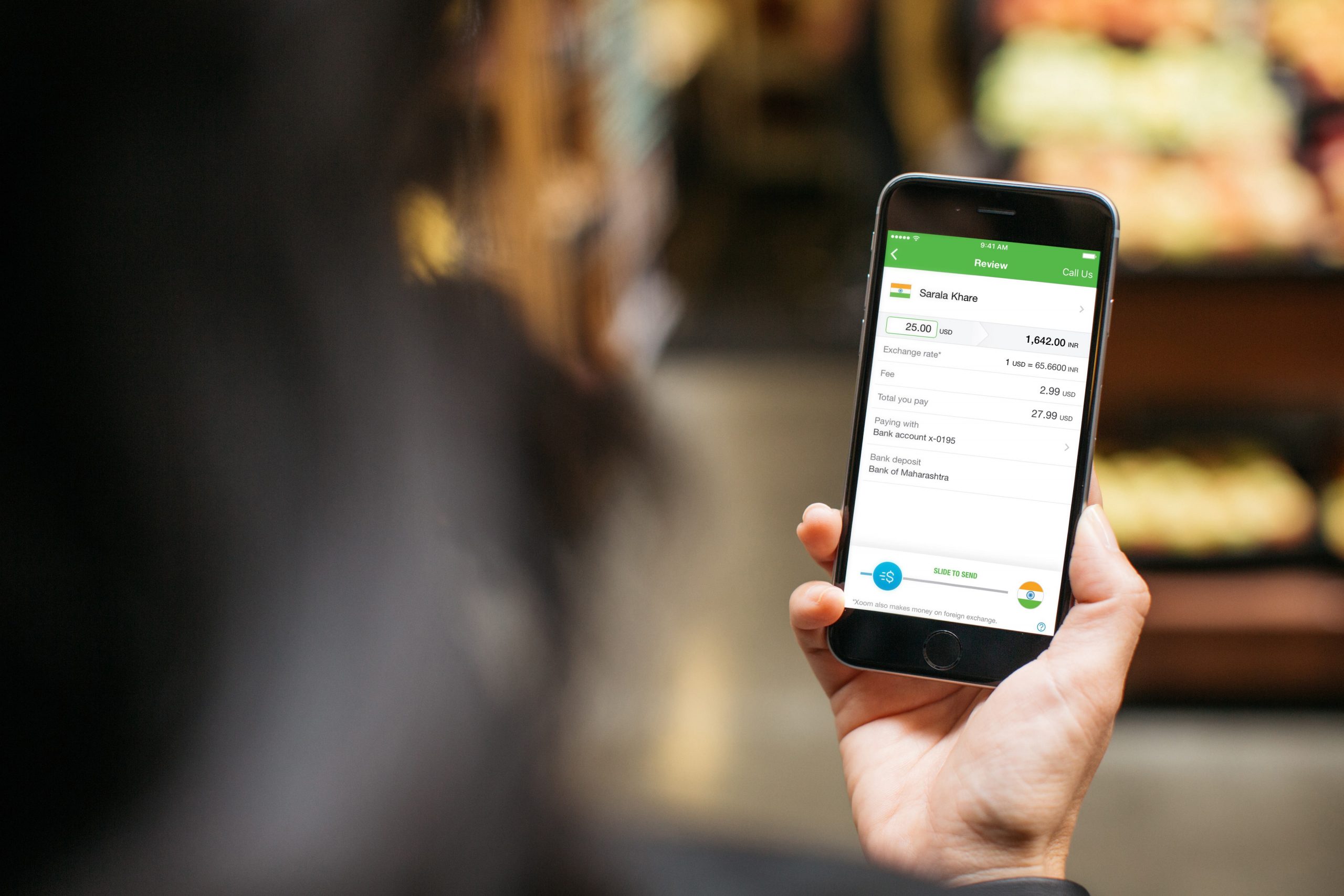 The Xoom mobile app is available in multiple languages, including:
English
German
French
Italian
Spanish
Dutch
Hungarian
Polish
Romanian
Portuguese
Russian
Simplified Chinese
Vietnamese
Korean
Other than that, it's possible to share order information with your contacts. Better still, the app allows you to check the exchange rates wherever you are so that you're always a step away from the best money transfer
Is Xoom worth it even though it may cost more in fees and exchange rates? We believe it is, as the company has shown that it's reliable and able to offer a good, and most importantly, quick service. Still, we do recommend doing some research before sending in a transfer and comparing the costs of Xoom with other providers. After all, the best deal is attainable with enough knowledge — and we definitely don't want to rob ourselves of it.
Frequently Asked Questions (FAQs)
Our team at Transferly is dedicated to finding the best deals for you to send money abroad. We research, analyze, and review money transfer providers big and small to help you find the best providers for your money transfers. With our real-time money transfer comparison engine we find the fastest and cheapest ways for you to send money online. We provide ratings based on several important criteria to our readers.