Transferly's Official Review of
OFX
A comprehensive OFX review and breakdown of how to send money with OFX online including their Fees and Exchange Rates, Transfer Speed, Quality of Service, and more.
AED, AUD, CAD, CHF, CZK, DKK, EUR, GBP, HKD, JPY, NOK, NZD, PLN, SEK, SGD, USD, ZAR, AZN, BGN, BHD, BND, CNY, EGP, FJD, HUF, IDR, ILS, INR, KRW, KWD, LKR, MAD, MGA, MXN, MYR, OMR, PEN, PGK, PHP, PKR, SAR, SBD, SCR, TOP, THB, TRY, TWD, TZS, VND, VUV, WST, XOF, XPF.
Here are the main benefits you get when using OFX to transfer money.
Even though OFX comes with many great advantages, there are also some downsides:

For the discerning business professional, navigating the complex seas of international finance requires a steadfast and knowledgeable ally. OFX is that ally, a financial navigator with over 20 years of experience, guiding your transactions through the global marketplace with the precision of a master cartographer.
Regulated by FinCEN and celebrated by businesses across the globe, OFX is the executive suite of currency exchange. They handle your financial operations with the meticulousness of a seasoned CFO, from payroll to international payments, all while ensuring your funds are as secure as a vault at Fort Knox.
Their user-friendly platform is the bridge of your financial ship, where you can steer your transactions with confidence, backed by state-of-the-art security measures. Identity verification is as thorough as a background check for a top-secret clearance, and their tech is as advanced as the latest Silicon Valley innovation.
Engaging OFX's services is as simple as signing a contract. With a streamlined registration, diligent verification, and an intuitive transfer process, you're in command of your funds. And with real-time tracking, you'll have the visibility of a CEO over their empire.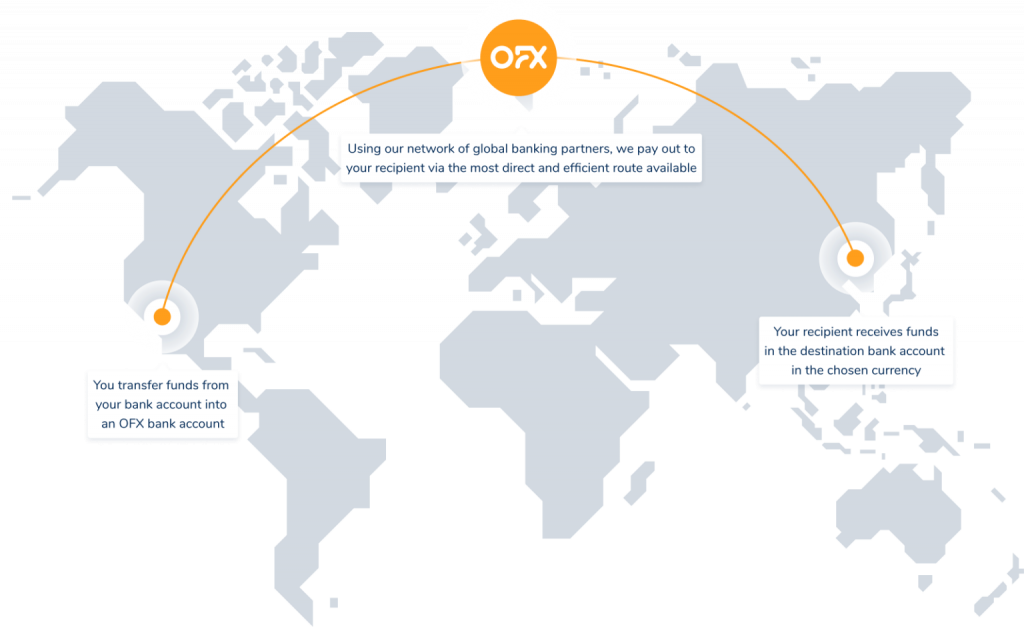 How Does OFX Work?
Navigating the currents of international money transfers can often feel like you're charting through the Bermuda Triangle. Enter OFX, your financial compass, ensuring you don't get lost at sea. Here's the lowdown on how OFX simplifies what seems like an accountant's version of rocket science into a walk in the park.
Step One: Sign-Up. It's a breeze. You'll input your company's details—think of it as introducing yourself at a networking event. No frills, no fuss. Just the basics: who you are, what you do, and where your money needs to jet-set to.
Step Two: Identity Verification. It's the digital equivalent of showing your ID at the door of an exclusive club. OFX wants to know you're the real McCoy. A few quick details, a flash of your ID, and voilà, you're in. It's not just red tape; it's their way of keeping the financial party crashers at bay.
Step Three: Money Moves. Here's where the magic happens. You tell OFX the amount you're sending and where it's headed. Whether it's euros to Italy or dollars to Dallas, they've got you covered. It's like placing an order at your favorite restaurant; let them know what you want, and they'll whip it up.
Step Four: Funding Your Transfer. This is where you pony up. Choose your method—bank transfer, direct debit, or carrier pigeon (just kidding on the last one). OFX is the maître d' here, ready to take your payment and ensure your money's journey is as smooth as the service at a five-star restaurant.
Step Five: Tracking. You're not sending your money into the void. OFX lets you track your transfer like a hawk. You'll get updates that are as satisfying as those shipping notifications for your online shopping spree.
And that's the gist of it. OFX turns the complex tango of currency exchange into a straightforward two-step. For the business professional who's got no time for jargon or the layperson who's new to the game, OFX keeps it simple, secure, and smart.
OFX Fees & Exchange Rates
When it comes to the brass tacks of international money transfers, fees and exchange rates are where the rubber meets the road. OFX approaches this with a strategy that's as straightforward as a chess game—minus the checkmate stress.
Fees? What Fees? Well, they're there, but they play hide and seek depending on how much you're transferring. If your business is moving less than CAD 10,000 or its equivalent, OFX tags on a modest fee of CAD 15. It's like a corkage fee at a restaurant—small, but it's there. Transfer more than that, and the fee disappears like a magician's rabbit.
Now, let's talk Exchange Rates. OFX doesn't just give you any rate; they give you 'customer rates'. These are more competitive than what you might find at your local bank. Think of it as getting a bulk discount at a wholesale store—the more you buy, or in this case, transfer, the better the rate you're likely to snag.
But here's the kicker: while OFX doesn't charge hidden fees, third-party banks might. It's like finding an extra charge on your hotel bill for the minibar snacks you never ate. Annoying, right? OFX is upfront about this possibility, so you're not caught off-guard.
In essence, OFX's fee structure is as transparent as a glass-bottom boat. You see what's underneath clearly—no murky waters. They've positioned themselves as the economical choice for the savvy business professional who knows that every penny saved on fees and exchange rates is a penny that can be invested back into their business.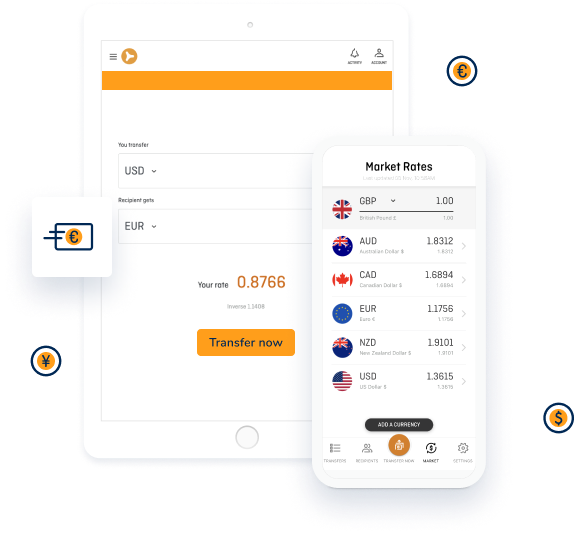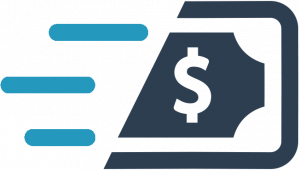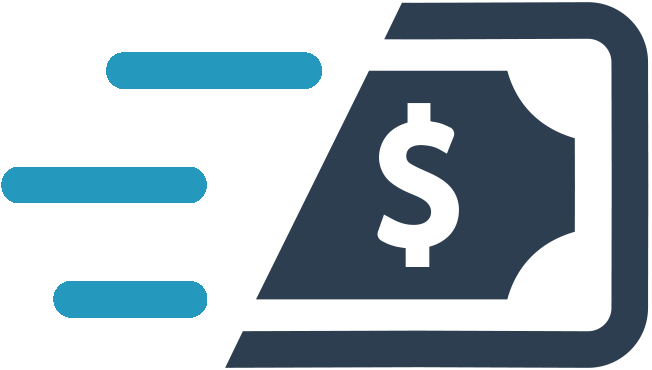 How much can I send with OFX?
When it comes to transfer limits, OFX offers a flexible range that caters to both small-scale senders and those looking to move larger amounts. The minimum transfer amount is set at a reasonable $1000. This makes OFX an accessible option for a variety of professional needs, from paying overseas contractors to managing international invoices.
On the upper end, OFX does not impose a maximum transfer limit. This is particularly advantageous for larger businesses and enterprises that deal with substantial sums. Whether it's a significant investment, a large-scale purchase, or regular high-volume payments, OFX can handle the transaction. This lack of an upper cap allows for considerable flexibility and scalability, ensuring that as your business grows, your ability to transfer funds does too.
It's important to note that while OFX can facilitate large transfers, transactions of significant size may require additional verification steps in line with global regulatory requirements. This is to ensure security and compliance with anti-money laundering laws, providing peace of mind that the service is safe and legitimate.
In summary, OFX's transfer limits are designed to be inclusive, catering to a wide spectrum of business financial needs. Whether you're just starting out or running a multinational corporation, OFX provides the capability to move your money where it needs to go without restrictive ceilings.
The story of OFX begins in the late 1990s, a time when the dot-com boom was reshaping industries and the internet was becoming a new frontier for business. In this era of innovation, OFX, originally known as OzForex, set sail in 1998 from the sunny shores of Sydney, Australia. It was the brainchild of two banking professionals, Matt Gilmour and Gary Lord, who envisioned a streamlined, tech-driven solution to cross-border payments—a vision that would challenge the traditional, and often cumbersome, banking systems.
In the early days, OFX was a humble operation, a David amongst financial Goliaths, but it quickly distinguished itself with its customer-centric approach and user-friendly platform. By 2001, the company had launched its first online money transfer facility, and in 2003, it expanded its reach by opening an international office in London, marking the beginning of its global footprint.
As the company grew, so did its reputation for providing competitive exchange rates and a hassle-free transfer process. In 2005, OFX crossed another milestone by completing its 100,000th transaction and in 2013, it rebranded to the OFX we know today, a nod to its evolution from an Australian-centric provider to a global financial entity.
The subsequent years were marked by further expansion, both in terms of operational geography and service offerings. OFX continued to break new ground, launching offices in Toronto, San Francisco, Hong Kong, and Auckland, each step reinforcing its position as a trusted name in international money transfers.
Today, OFX stands as a beacon in the foreign exchange and payment services industry, having processed billions in currency exchanges and serving over a million customers worldwide. Its journey from a small Aussie startup to a global powerhouse mirrors the path many businesses dream of—one where innovation, customer service, and an unyielding drive to improve the status quo pave the way to success.
OFX's history is not just a corporate chronicle; it's a testament to the power of technology and vision in creating a service that transcends borders, making the world a smaller, more accessible place for businesses and individuals alike.

Based on the reviews we researched online, OFX enjoys predominantly positive reviews from users. Of course, there are also some negative testimonials. In the lists below, we have gathered some highlights from the reviews we found.
Advantages According to Users:
As mentioned, OFX enjoys a high rating from its customers. Here are some of the common features that people praise:
Disadvantages According to Users:
While the majority of reviews OFX gets are positive, there are also negative reviews here and there. It is important for us to point out that the team behind the app takes the time to respond to them and solve the issue if possible. Let's take a look at the main negatives people find regarding OFX:
The OFX mobile app is a natural extension of their online service, designed to put the power of international money transfers in the palm of your hand. It's a tool that caters to the on-the-go lifestyle of today's business professionals, providing a convenient, secure, and straightforward way to manage and execute foreign exchanges from anywhere at any time.
Upon diving into the app, users are greeted with an intuitive interface that mirrors the simplicity and functionality of the OFX web platform. The app allows for quick account access, real-time currency quotes, and the ability to set up and track transfers with just a few taps. It's like having a personal forex trader in your pocket, ready to jump into action whenever the need arises. The app also sends push notifications to keep you updated on the transfer process from start to finish, ensuring you're never left in the dark about where your money is.
Security is a paramount feature of the OFX mobile app. With biometric login options available, such as fingerprint and facial recognition, depending on the device, users can rest assured that their financial information is kept safe behind the latest in security technology. The app also employs strong encryption and fraud prevention measures to protect against unauthorized access, giving users peace of mind when transferring large sums of money.
If you want to test out OFX for yourself, you'll be happy to learn that the app is intuitive and user-friendly and the registration process is quite simple. Here's a short tutorial on how to make your first OFX transfer.
You can contact OFX customer service through various channels, ensuring that help is always available, no matter where you are or what time it is. Here are the options:
OFX has mobile apps for both Android and iOS. The apps are state-of-the-art and allow users to quickly and safely make money transfers while on the go. On Google Play, the app has a rating of 4.6/5, based on nearly 4,000 reviews. On the Apple Store, OFX has a rating of 4.8/5, based on a little over 2,500 reviews.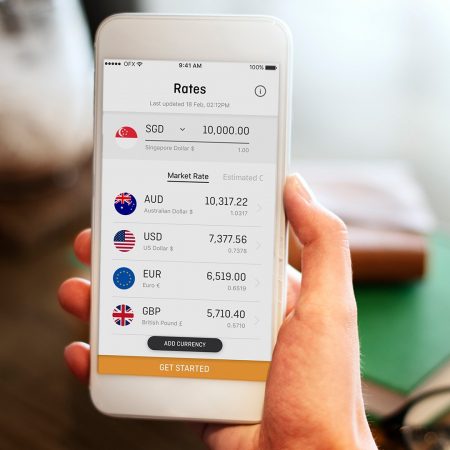 The OFX mobile app is designed to bring the full functionality of OFX's international money transfer service to the convenience of your smartphone. Here are some of the key features that users can expect:
These features are designed to provide a seamless and secure experience for managing international payments, giving users the flexibility to handle their finances wherever they are.
In the bustling marketplace of international finance, OFX stands out as a seasoned navigator, guiding businesses and individuals through the complex waters of currency exchange with ease and expertise. With competitive exchange rates, a user-friendly platform, and a commitment to customer service, OFX has established itself as a reliable and cost-effective solution for global money transfers.
The absence of transfer fees on large amounts, coupled with a robust mobile app that keeps users connected to their finances on the move, further solidifies OFX's position as a go-to resource for those looking to make international payments without the traditional hassle.
Whether it's for paying overseas suppliers or managing foreign investments, OFX offers a streamlined and secure conduit for your cross-border financial needs, making it a worthy consideration for anyone in the global financial arena.
What is OFX?
OFX is an international money transfer provider that offers currency exchange and global money transfer services to private and business customers.
How does OFX work?
You register for an account, enter your transfer details, including the recipient's bank account information, and then transfer the funds to OFX's local bank account. OFX will then exchange the funds and transfer them to the recipient's bank account.
Are there any transfer fees with OFX?
OFX does not charge any transfer fees. However, they do apply a margin on the exchange rate.
How long do transfers take with OFX?
Transfers typically take between 1 to 2 business days, depending on the currencies involved and the countries you are sending money to and from.
What is the minimum transfer amount with OFX?
The minimum transfer amount is usually around $1,000 USD or equivalent in your currency.
Can I schedule recurring transfers with OFX?
Yes, OFX allows you to set up recurring transfers, which is convenient for regular international payments.
Is OFX safe to use?
Yes, OFX is regulated by multiple international financial authorities and uses high-level encryption to protect your funds and personal information.
Can I track my OFX transfer?
Yes, you can track your transfers online or with the OFX mobile app.
How does OFX make money if there are no transfer fees?
OFX applies a margin on the exchange rate, which is how they make their profit.
Can I use OFX for business transactions?
Yes, OFX offers services tailored for businesses, including risk management tools and flexible transfer options.
Can I cancel a transfer with OFX?
This may be possible if the transfer has not been completed. You should contact OFX customer service immediately to inquire about cancellation.
Does OFX offer any tools for currency market analysis?
Yes, OFX provides market news and commentary, rate alerts, and currency charts to help you make informed transfer decisions.
How can I get the best exchange rate with OFX?
You can use tools like rate alerts to be notified when your desired exchange rate is reached, or you can discuss your needs with OFX's currency experts for guidance.
Our team at Transferly is dedicated to finding the best deals for you to send money abroad. We research, analyze, and review money transfer providers big and small to help you find the best providers for your money transfers. With our real-time money transfer comparison engine we find the fastest and cheapest ways for you to send money online. We provide ratings based on several important criteria to our readers.