Transferly's Official Review of
Skrill
A comprehensive Skrill review and breakdown of how to send money with Skrill online including their Fees and Exchange Rates, Transfer Speed, Quality of Service, and more.
Fees & Exchange Rates
90%
Customer Satisfaction
70%
AUD, BRL, CAD, CHF, CZK, DKK, EUR, GBP, HKD, HUF, JPY, NOK, PLN, SEK, SGD, TRY, TWD, USD, ZAR
Skrill is one of the better-known money-transfer services available today. One of the reasons for that is that it offers a variety of advantages. Most notably, it lets you receive money without being charged any additional fees.
Unfortunately, Skrill isn't as perfect as the company may want you to think. According to our research, the bad reviews keep piling up, and not even the advantageous offer of transfers to various popular destinations can change that. Moreover, Skrill might not use the mid-market rate, which simply means you're paying more for each transfer.

Skrill is not a new name in the money-transfer industry, as the company was established way back in 2001 in the UK. Back then, this online payment provider mostly focused on gambling. Over time, the company grew and now covers online payments as well through Skrill Money Transfer. This service lets people make transactions and send money all across the world.
One of the most appealing features of Skrill's money-transfer service is that it is quick and simple to use. It seems that the rates and fees aren't insanely high either, which makes Skrill a great option for most (but not all!) users.
Skrill lets you send money both within the country and across the world using a range of currencies. Once the money is sent, you can have it delivered to the recipient's bank account. Otherwise, it may go straight into a third-party mobile wallet, though that option exists only in a few countries.
When sending money abroad, you can use Skrill Money Transfer and pay for the payment with a bank transfer, credit, or debit card. Another option is to use SOFORT, but like the rest of them, it all depends on where you are and your preferred currency.
Skrill's Exchange Rates and Fees
Skrill Fees: Convenient or Not?
One of the best parts about using Skrill is how low the fees (sometimes) are, or downright non-existent. For example, if you opt to send a Skrill Money Transfer to a mobile money account or a bank account abroad, the company won't charge transfer fees. No extra fees will be charged even if you decide to fund the transfer with a credit or debit card or even directly from your bank account.
US residents will also likely pay less than residents of other countries. Sending and receiving money is free, and so is withdrawing and depositing funds. However, Skrill will charge a conversion fee, which is way over the mid-market rate (about 3.99% or higher). The company may charge this without even letting the user know first. It may seem as if they're getting the mid-market rate, but there's a meager chance of that happening.
In general, the Skrill Money Transfer service is more affordable than the Skrill-to-Skrill service, which boasts staggering fees.
Those outside of the UK may also be subject to a foreign transaction fee, which is charged by the card issuer. Additionally, there's a Stay Active fee. This fee is charged when someone hasn't used their account in a while or even logged in to it. To avoid it, users have to keep using the account (at least once a year). Otherwise, they'll pay €5 per month (or equivalent in their local currency).
Skrill Exchange Rates: Are There Any Markups?
Skrill wins over some other money-transfer providers as it offers the interbank baseline rate without a hidden markup.
Skrill Money Transfer can accommodate speedy money deliveries. The money you send through the service often gets to the recipient on the same business day. However, it all depends on the chosen delivery and the payment method. In reality, it could take anywhere from two to five business days.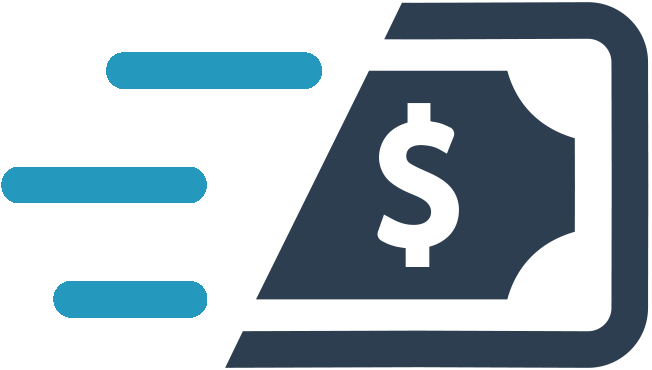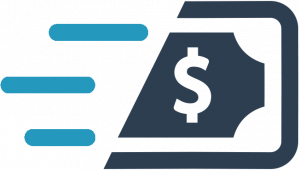 When it comes to depositing money, Skrill has a few options available:
Bank account wire transfer
ACH
Visa or Mastercard credit card
Paysafe card
Withdrawing the funds is available to US residents only via a wire transfer. This generally means that your bank may charge you an incoming wire transfer fee. In order to find out if that will happen, it's best to contact the bank directly.
Are There Any Transfer Limitations?
Unfortunately, US clients may face some limitations when using Skrill. These mostly depend on their preferred payment method, the recipient's country, and the account's status.
The limits US residents face include being restricted to $1,000 and $2,500 when making ACH or credit card transfers, respectively. Additionally, there are daily, weekly, and monthly limits. ACH transfers are limited to $2,500, $3,500, and $4,500 per day, week, and month. Credit card transfers have slightly higher limits — $2,500 daily, $5,000 weekly, and $10,000 monthly.
Unsurprisingly, Skrill covers business services as well. Users can create merchant accounts that let them handle international transactions and accept payments made with credit cards. Moreover, these accounts let businesses create payment corridors in various countries across the world and in their local currencies.
A money-transfer provider must have all the necessary licenses if you want to rely on its services. Fortunately, Skrill is regulated and licensed by various federal organizations and countries (this includes nearly all US states and the UK's FCA) and according to legislation like the Electronic Money Regulations 2011.
These regulations allow for various amenities but also establish certain limitations. For example, Skrill has to keep an eye on all the transactions to prevent financial crime. It must verify the customers' identities, as well as keep track of transactions to prevent fraud and money laundering.
Furthermore, there is a need for the company to practice safe float management. In case of insolvency, Skrill must protect its customers' money. Thus, it has to follow the EU Electronic Money Directive protocols. That ensures clients will get their funds even in the case of its bankruptcy.
Apart from that, Skrill has to conserve set amounts of liquidity and capital. No matter the time of year, Skrill's liquidity must be ensured by having a minimum of €350,000 in its own funds.
Finally, the company must pass FCA vetting. Skrill Limited's senior management has to pass tests performed by the Financial Conduct Authority. These tests exist to ensure the proficiency, competence, integrity, trustworthiness, and financial soundness of the management.
As of November 2020, Skrill money transfer review has a B rating, according to the Better Business Bureau. On Trustpilot, it has over 15 thousand reviews, and 17% of them are bad.
That is something potential customers should worry about, so we urge them to read up on the reviews to ensure their trust in Skrill remains rock-solid. As far as we could see, customers usually complain about:
These are issues that could easily sway anyone to give up on Skrill. Therefore, we suggest carefully reading up on the service's conditions and double-checking the exchange rates and fees before initiating a transfer.
Before making our first transfer with Skrill, you will have to create a Skrill account. It's completely free and takes only a few bits of information to complete the signup. The provider requires your Social Security Number or proof of residence and photo ID to verify your identity. You'll also have to input your personal information, like your full name, email address, and phone number.
You can send money through Skrill in just a few easy steps:
Online payments are made easy with the Skrill Wallet, as it lets you use Skrill Money Transfer service and transfer and withdraw money at your convenience. You can use it while shopping or alongside your Skrill prepaid card while traveling the world. It's a great option for those who love to game or bet online too. Right now, there are more than 35 million users.
With the Wallet, you can send and receive money all across the world and make sure the delivery is made in a bank account, other Skrill account, or mobile wallets. At the same time, you can do all that locally as well. The Wallet can be used to pay for services and goods offered by a range of merchants too.
Another feature to consider is that the Skrill Wallet lets you withdraw money with your virtual card, prepaid Mastercard, or your very own Visa card. Unfortunately, the options depend on where you have registered our account. Also, international currency transfers may not be possible in some countries due to compliance issues.
Skrill has even delved into the cryptocurrency arena and lets you use its wallet to buy and sell Bitcoin and Bitcoin Cash, as well as Ethereum. Once again, certain services are limited to some countries, so they may not be available everywhere.
Pros and Cons of the Skrill Wallet
The greatest advantages of this digital wallet come down to:
However, there are some disadvantages to consider, as well:
Skrill also has a rather convenient app. Available on both the App Store and Google Play, this apps allows the users to:
Some users may be upset with Skrill as they cannot seem to find their preferred currency or country and start making international transfers. You have to remember, though, that Skrill is still expanding in the US. With time, the company will broaden its global reach even further, thus providing the US market with a whole new range of options. In the meantime, you can use other money-transfer providers to send money to countries that aren't supported by Skrill. For domestic or transfers to more popular countries, Skrill Money Transfer may be all you need.
How Do I Know If Skrill Is Truly the Most Affordable Option?
Depending on where you live, the rather transparent Skrill may be the most economical way of sending money across the world. However, that may not be true for every single currency it covers. Before sending a transfer, we recommend comparing the exchange rates and fees to other providers to make sure you're getting the best deal.
Is It Possible to Somehow Avoid Paying the Skrill Fees?
It's impossible to avoid the fees, but with proper research, you may be able to minimize them a bit.
For example, before sending in the transaction, use the Skrill price estimator to verify the exchange rates and fees. If they're not as convenient as you thought, you ought to find another provider to lower the costs and avoid losing money.
Remember to avoid credit card charges, too, as you may have to pay additional fees on every transfer. These can be charged by your card issuer or Skrill.
Finally, consider finding alternatives for international money transfers and comparing them to what Skill offers. If you want to avoid losing money, a decent comparison and research are the only way to go about it.
How Expensive Is It to Make a Skrill Transfer?
The cost of a single Skrill transfer depends on a variety of factors. You have to take into account the amount you wish to send, as well as the countries the transfer covers. On top of that, the fees depend on the preferred payment method and how the recipient will receive the funds.
How Secure Is Skrill for Sending Money Across the World?
Since it is licensed and regulated by a range of entities worldwide, we could say that Skrill is rather safe to use. The company was established back in 2001 and is still relevant after all these years. Among others, it is regulated by FinCEN in the US and the FCA in the UK.
Are Skrill-to-Skrill Money Transfers Cheaper Than Regular Ones?
You can also use the Skrill-to-Skrill service if you need an instant money transfer. The only thing you must provide is the beneficiary's email address. The money goes from one Skrill wallet to another one.
However, as convenient as that all may sound, the fees for this service are steep. They can easily add up and are determined by a few factors (our location, the country you're sending the money to, and how you're paying for the transfer). Thus, it's not a great option when sending money internationally. You may lose money through it.
What Are My Options With the Skrill Prepaid Mastercard?
Those who love to travel should consider getting the Skrill reloadable prepaid Mastercard, which gives them access to the Skrill wallet and their funds. With this card, they can shop in stores or online in a great range of locations worldwide (millions, in fact!). Furthermore, they can use it to withdraw funds at ATMs, also found all across the world. There are 1.9 million ATMs to choose from.
Unfortunately, the card is available only to authorized EEA (European Economic Area) countries and its residents.
How Can I Use My Skrill Account or Wallet to Upload and Withdraw Funds?
Currencies Available
Skrill allows you to upload funds in the following currencies: BRL, CAD, CHF, CZK, DKK, EUR, GBP, HKD, JPY, NOK, PLN, SEK, SGD, TWD, USD, ZAR, AUD, TRY, HUF. Skrill allows wallet holders to receive the following currencies: EUR, AUD, BDT, EUR, INR, IDR, KES, MYR, NPR, PLN, PHP, LKR, THB, VND, GBP).
When it comes to replenishing your Skrill account or wallet, you can add more funds to it with local or global payment options. Among others, these include AMEX, Mastercard, and Visa cards.
However, though uploads are immediate, the fees may be staggering. They depend on our country and the payment method you're using, so they can be zero or up to 7.5% of the total amount. That makes Skrill one of the most expensive money-transfer providers, especially when you compare it to providers who don't even charge these fees as you don't have to upload funds to use their services.
Making Withdrawals
Skrill opts to charge a fixed fee for withdrawals. However, even in that case, these fees will depend on your country.
For example, US residents have it the easiest, as they can withdraw the funds for free. To compare, Australians have to pay an A$8.91 fixed fee. Residents of the UK get a 7.5% fee when they use a Visa card. Alternatively, they have to pay a £4.90 fixed fee if they opt to use a domestic or international bank account.
If you want to pay for something online with your wallet, you won't have to pay a fee. This applies to retailers that accept Skrill payments.
Sending Money
Another way Skrill earns money through fees is by charging you for sending money to other Skrill users. The Skrill-to-Skrill transfer (in the UK, for example) costs 1.45% of the total amount with a minimum fee of 0.50 EUR. The recipient won't have to pay anything to receive the money, though.
Again, these fees depend on the country and the payment method, so they are rather inconsistent. Thus, we suggest checking the latest fees for your country on the official website. In the US, sending and receiving money is free of charge.
Banks may also charge some fees when using Skrill to transfer money. Unfortunately, these don't fall under the provider's jurisdiction, and Skrill is unable to control them.
Due to these fees, the recipient may get less money than they first thought. Because of that, we urge you to contact your and the recipient's banks to see how much these fees may be.
The reasons behind these fees are as follows:
In order to receive a transfer, the recipient's bank may charge a fee.
The intermediary bank may charge a fee when the money is in transit.
Some banking protocols, like SWIFT payments, may incur certain charges.
If you're using wire transfers, you may have to pay some additional fees as well.
How Long Are the Skrill Withdrawal Times?
Withdrawal processing times largely depend on how you want to withdraw the money. As experience has shown, ATM locations seem to be the fastest, as you can withdraw money with our Skrill Card instantly.
For Visa and bank wire withdrawals, expect to wait for a few days. Bank wire withdrawals usually take anywhere from two to five days. Meanwhile, Visa withdrawals have a waiting time of up to a week.
How Convenient Are Skrill's Exchange Rates?
The exchange rates of the Skrill Money Transfer service and the Skrill-to-Skrill service are very different, with the latter being much less favorable. The provider uses the mid-market (interbank or standard) exchange rate. However, they are topped with a 3.99% currency conversion fee.
How Much Does Skrill Charge to Withdraw?
If you want to withdraw money from your Skrill account to your bank account in the US, you will be charged a flat fee of $5.50. The amount of the fee varies based on your location and the withdrawal method selected, but it's always a flat fee in the same range.
Can I Transfer Money From Skrill to a Bank Account?
Yes, Skrill allows you to send money directly to the recipient's bank account. In order to do that, choose the option from the menu, enter the country and currency for the transaction, select the amount, and enter the recipient's bank account information.
Does Skrill Work Internationally?
Yes, Skrill is a money transfer service that supports transactions all around the world. Currently, the platform allows you to send and receive money in 131 countries. Available payment methods, deposit options, and fees vary depending on the country combination for the specific transaction.
Does Skrill Charge a Fee?
Yes, Skrill will charge you when you deposit or withdraw money to your account. Also, depending on the type of transfer you have chosen, you might also be charged when sending money through Skrill. The fees vary depending on the country combination, deposit method, transfer speed, and other factors.
Is Skrill Safe to Send Money?
Skrill is a well-known company that is licensed and regulated to operate in all the countries it supports. The company uses the latest security measures in order to keep your money and personal information safe. Skrill is under the jurisdiction of various regulators, such as the FCA in the UK and FinCEN in the USA.
Why Is My Skrill Account Restricted?
If your Skrill account is restricted, the company has probably detected suspicious activity on it. The only way to lift the restriction and be able to use your account again is to contact customer service. You will be able to get details on why Skrill has suspended your account and what steps are needed to unlock it.
What Is the Limit of Skrill Without Verification?
If your Skrill account is not verified, you will be severely limited when it comes to transfer limits, withdrawal amounts, and total money in your account. The limits depend on your country of residence. For example, for EU countries there is a €2,500 cap on the total of transfers, withdrawals, and deposits.
What Do Users Say About Skrill?
Skrill users usually complain about the provider closing their accounts due to compliance issues. Customer support seems to be lacking as well, and the inactivity charges have made some users angry too.
As far as technical difficulties go, some users report being unable to log in to their accounts and not getting help afterward. However, some countries, like Bangladesh and the US, seem to be satisfied with the services.
You have to keep in mind, though, that there are lots of "invited" reviews on Trustpilot. Those paint a different picture than what we have read in "organic" reviews.
Is Skrill Better than PayPal?
A lot of people have been opting out of using PayPal's services due to its increasing fees. But both Skrill and PayPal offer quite a few advantages.
The main differences boil down to the number of countries the providers cover and the currencies you can make the money transfers in. Furthermore, their services aren't always used for the same purposes, and their loyalty and cashback programs are different too.
The fees are also different and categorized by country. The providers don't have the same buyer protections in place either.
How Can I Use the Refer a Friend and Earn Program to My Advantage?
Skrill has a cash incentive in place that should help it extend its global reach by letting its users attract more customers. The incentive is for those who want to invite others to use the Skrill Wallet.
If you tell your friends, colleagues, or family members, to use Skrill, the company will allocate 10% of the fees your referrals generate (no matter if they're sending or paying something) into your own account.
Right now, there are two ways to invite your referrals to use Skrill. You can send them a personalized invite link by navigating to My Account > Settings > Referrals program to find it. Alternatively, you can use the "Use my referral ID for this payment" option when sending a payment to someone who hasn't yet registered for a Skrill account.
How Can I Cancel My Skrill Transfer?
In case it hasn't yet been processed, you can cancel the transfer in a few simple steps. You'll know that you can still cancel it if its status stays "pending."
To cancel the transfer, you have to go to Transactions and tap the one you wish to cancel. You'll get a popup window that says "Cancel Transaction". Once you click "Yes, Cancel", the cancellation will be confirmed, and the funds should go back into your account automatically.
I Want to Stop Using My Skrill Account. How Can I Delete or Close It?
If you're not happy with Skrill's services, you can close the account completely free of charge. Before closing it, you must withdraw all our funds — if you don't, they will remain with Skrill.
To close the account, you have to go to "Settings" and find "Account Settings". Once there, all you have to do is tap on the "Close Account" option.
How Can I Reach Skrill's Customer Service?
If you wish to contact Skrill, you can get in touch with a customer service representative at +1 855 719-2087. Skrill also has different phone numbers for a few countries that you can contact Monday to Friday:
UK: +44 203 308 2519, 8 a.m. – 5 p.m. local time
Russia: +7 495 249 5439, 11 a.m. – 8 p.m. Moscow time
Germany: +49 302 2403 0293, 9 a.m. – 6 p.m. local time
France: +33 173 443 315, 9 a.m. – 6 p.m. local time
Spain: +34 935 452 390, 9 a.m. – 6 p.m. local time
Italy: +39 064 5236612, 9 a.m. – 6 p.m. local time
Poland: +48 221 288 257, 9 a.m. – 6 p.m. local time
There is also an international number customers can call — +44 203 308 2520. It is also available Monday to Friday, 8 a.m. – 5 p.m. GMT. Rates will depend on the provider the client is using.
Our team at Transferly is dedicated to finding the best deals for you to send money abroad. We research, analyze, and review money transfer providers big and small to help you find the best providers for your money transfers. With our real-time money transfer comparison engine we find the fastest and cheapest ways for you to send money online. We provide ratings based on several important criteria to our readers.