Transferly's Official Review of
Wise, formerly TransferWise
An in-depth review and breakdown of how to send money with Wise, formerly TransferWise, online as well as rating their Fees and Exchange Rates, Transfer Speed, Quality of Service, and more.
TransferWise Rating Breakdown
Fees & Exchange Rates
100%
Customer Satisfaction
80%
AED, ARS, AUD, BDT, BGN, BRL, BWP, CAD, CHF, CLP, CNY, COP, CRC, CZK, DKK, EGP, EUR, GBP, GEL, GHS, HKD, HRK, HUF, IDR, ILS, INR, JPY, KES, KRW, LKR, MAD, MXN, MYR, NGN, NOK, NPR, NZD, PEN, PHP, PKR, PLN, RON, RUB, SEK, SGD, THB, TRY, TZS, UAH, UGX, USD, UYU, VND, XOF, ZAR, ZMW
Founded in 2011, Wise, formerly TransferWise has raised almost $400 million dollars from various investors. Those include famous names like Max Levchin (PayPal), Andreessen Horowitz (Institutional Venture Partners), and Richard Branson (Virgin Group). Such endorsements contributed a lot to the company's exponential growth over the years. TransferWise declared a total of $94 million in revenue for 2017 alone, which was double the amount it generated the previous year.
Wise, formerly TransferWise is an innovative money transfer service that has become rather popular since its launch in 2011. The service stands out from its competitors by aiming to be more affordable for its users. Bank transfers come with low and transparent fees and currency conversion is done at the actual mid-market exchange rates. That is right — exchange rates at Wise come with a 0% markup. This is in stark contrast to banks who usually exchange at an above-market rate, using the margin as a fee.
The community refers to Wise as "the Robin Hood of the money transfer industry." The service currently has over 7 million customers and enjoys overwhelmingly positive reviews. For example, its mobile app is doing great on Apple's App Store (4.5 stars based on 19,300 users) and the Google Play Store (4.4 rating based on around 80,000 users). Overall, Wise has more than 50,000 positive customer reviews, which is quite impressive. Avid fans of the service define it as an invaluable tool for people who make international money transfers.
Due to its quick rise to popularity and its approach to money transfers, Wise is regarded as a game-changer in the industry. The community likens its growth to a revolution in the field of money transfers.
Today, Wise has offices all over the world and employs more than 1,000 people from 60 different nationalities. It is described as an amazing place to work, judging from the company's page on the employer review website Glassdoor. Employees praise the corporate culture, customer-focused methods, and dedicated team working at the company. Overall, we can see that the people at Wise are very pleased about what they do. This is clearly reflected in the quality of the service they provide, from purely technical aspects to customer support.
Of all the TransferWise reviews, Transferly aims to provide the most comprehensive reviews of money transfer options in one place. In this review, we will take an in-depth look at Wise and all it has to offer. We will explore the different options it offers, as well as its exchange rates and fees. Of course, we will also cover security and customer reviews as well.
TransferWise Fees & Exchange Rates
Wise's main selling point is its low, transparent fees. It really aims to be the most affordable money transfer service out there. Also, exchange rates come with a zero markup, ensuring you convert at the true mid-market rate. Let's take a look at both features in more detail.
If you're sending US dollars from the US, TransferWise fees will remain the same whichever country you're sending to. But how exactly are the fees determined in the first place? Here are three factors in calculating your fee:
Wise uses the mid-market rate for all its transfers. This rate changes frequently, and Wise updates it several times a day. But the updates won't affect your transfer — Wise enables you to lock in a rate in order to complete it. The Wise rates are one of the biggest reasons why Wise is so popular.
Wise handles currency exchange by providing users with a "guaranteed rate". It protects you from exchange fluctuations by locking the given rate for a certain time frame during your transaction. For most countries, that time is 24 hours, while for some it extends to 48. This way, you can be certain that the amount of money you send will not change when it reaches its destination.
We made sure to compare Wise's rates to the mid-market rates found on XE and Google. Since they were more or less similar, we have found that Wise does not inflate its rates.


If you are using a credit card with Wise, there are certain additional fees that apply. Depending on the currency you are sending and the type of card you have, you will be charged 0.3% – 2% of the overall amount. When it comes to debit cards, fees go from 0.15% – 2%. However, debit card payments are free from any fees for certain currencies. In the vast majority of cases, Wise uses local bank accounts to transfer funds. As a result, there are no bank fees from either the sending or receiving entity.
When it comes to transfer speed, Wise always aims to provide users with the fastest transactions possible. You can check the estimated transfer speed on your transfer with the calculator button above. The more details you input about your transfer, the more accurate the time estimate will be.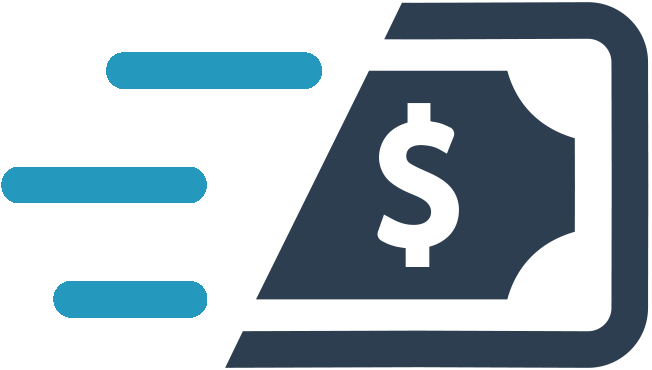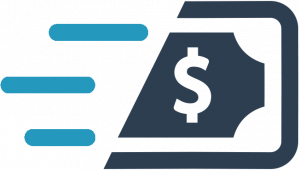 How long does it take for TransferWise to send money abroad?
TransferWise takes the following four factors into account when calculating how fast your TransferWise transfer will take:
Depending on the payment method we are using, the time it takes to complete a transfer can vary drastically. As a general rule, bank transfers take a few days to complete. On the other hand, card transfers are usually clear instantly. Upon setting up a transfer, TransferWise shows us the time estimation based on our selected payment method. With that in mind, let's take a look at the fastest and the slowest option.
2. Time of the Transaction
TransferWise can only move forward with a transfer if it occurs during normal bank working hours. There are also other time-related factors to consider. For example, if we send to a country that has a national holiday on that particular day, we will probably experience a delay. Overall, timing is very important when it comes to transfer speed.
One of the major factors that affect transfer speed is the country combination we use. Each pair of countries and currencies is different and currency conversion can sometimes take up to 2 whole days. Before making any transaction, we must check the transfer speed for the particular country combination to avoid any unpleasant surprises.
When it comes to security, TransferWise is second to none. When making a transaction, we are often asked to verify our ID, address, or even clarify where we got the money from. Even though it might seem tedious to some, these safety protocols ensure that our money is protected. However, such checks can often add to the overall time it takes to complete a transfer.
TransferWise supports money transfers from 43 countries, and transfers to a total of 71 countries. Some of the most common countries to send money to are the US, UK, Australia, Canada, Mexico, Brazil, Hong Kong, Kenya, and the Philippines. There are more than a thousand available country combinations (also known as "routes").
When it comes to currencies, TransferWise supports a total of 57 at the moment. For most of them, TransferWise offers direct transfers from one bank to another. Certain currencies offer the option to pay with a debit/credit card or a SOFORT transfer. The respective TransferWise apps also support Android Pay and Apple Pay for some currencies.
When it comes to international money transfers, people consider TransferWise as one of the very best services out there. Any transactions generally take one or two business days to complete, which is remarkable. On top of that, the service is renowned for its ease of use and overall excellent user experience. Not to mention the friendly and reliable customer service, which is regarded as a standard in the industry.
Since its founding in 2010, TransferWise has served millions of clients across the globe and greatly expanded its services. The company certainly wouldn't be where it is now if it hadn't given much thought to the clients' safety. But here are a few points that should put your mind at ease when asking yourself the question 'Is TransferWise safe to send money abroad?':
When compared against the many money transfer providers available, TransferWise's reviews and customer support are overall reasonably positive. As of December 2020 they are currently rated 4.7 stars with over 100,000 reviews. TransferWise is known for transparency. They have a very clear fee structure that builds trust and credibility with most users. After filtering through hundreds of reviews while doing in-depth research on the service, we have compiled the following list of positive and negative takeaways users referenced.
Advantages According to Users:
Disadvantages According to Users:
If you live in the US, you can pay using these methods:
The funds you send will be directly deposited into your recipient's bank account once you complete your transfer and TransferWise receives your payment. Currently there is not an option to set up recurring transfers through TransferWise. So you will need to start a new transfer through TransferWise each time you need to initiate a transfer.
TransferWise is incredibly easy to use. You just need to:
And that's it! Now you can track your payment status in the app or online. When TransferWise pays out your money, you will receive a notification. That doesn't mean the recipient received it, though — that depends on their bank as well.
There are two ways to reach customer support — by email and by phone.
If you are looking for a transparent, secure company that allows quick and hassle-free money transfer with no additional fees, TransferWise is the way to go. Overall, customers are quite satisfied with its services, prices, and available payment methods. On top of that, the account is incredibly easy to set up and completely free. So head over to TransferWise and start sending money abroad today!
Is TransferWise the Cheapest Money Transfer Service?
Determining if TransferWise is the most affordable money transfer service for your needs depends on the country combination you plan to use. While the platform offers some of the lowest fees and best exchange rates available, they vary depending on a variety of factors. You can use Transferly's money transfer comparison tool to compare the charges across different money transfer services to find the cheapest rate.
Is TransferWise safe?
Yes. TransferWise is 100% safe to use. It is regulated by the Financial Conduct Authority and follows its strict policies. The platform also goes above and beyond in order to protect its users from fraud and breaches of private information.
Is TransferWise a real bank?
No, TransferWise is not a bank in any way. However, it follows all regulations that your standard bank will. After all, it is overseen by the Financial Conduct Authority. As per its policies, TransferWise keeps all user funds completely separate from its own business accounts, thus making sure any issues with the company will not affect our money.
Is TransferWise Legit?
TransferWise is a fully legitimate service provider that has a huge user base and enjoys overwhelmingly positive online reviews.
Can I use TransferWise for business payments?
Yes. Set up a business profile with TransferWise to begin saving on business payment
How does TransferWise work?
To initiate an international Transferwise money transfer: Step 1: Register and set up your TransferWise account on TranserWise.com. Step 2: Enter the details of the amount you want to send. Step 3: Enter recipients bank account number that will receive the funds. Step 4: Verify your identity with government issued document. Step 5: Send the funds and pay the fees.
Is TransferWise better than PayPal?
TransferWise has a significant advantage over PayPal — it has much lower fees. International money transfers with TransferWise are cheaper to execute and clear in pretty much the same amount of time. On top of that, PayPal makes you pay an additional  2.5% on the base exchange rate in order to convert one currency to another. Meanwhile, TransferWise operates at true mid-market rates with zero markup.
Do I need a TransferWise account to receive money?
No – you do not need a TransferWise account or to be a TransferWise user in order to receive money through the platform. All you need is a bank account.
Do I need a bank account for TransferWise?
Depending on the country we reside in, you can send money to other people, businesses, or even yourself, as long as the recipient has a bank account. Keep in mind that with TransferWise, your recipient does not need to have an account on the TransferWise platform themselves.
How much can I transfer with TransferWise?
Your bank may limit you to transferring $5,000 per day — or may have no limits at all. To give a picture, TransferWise has an upper limit of $1,000,000 per transfer if you're sending money from a different country to the US.
TransferWise limits are almost exclusively dependent on the bank you are using. Your bank may have a transfer limit of $5,000 per day or no limits at all. One of the few exceptions occurs if you want to transfer money to the USA from a different country. In this case, we have a cap of $1,000,000 per transfer.
How long does it take to receive money with TransferWise?
It usually takes a single working day to receive a wire transfer. Money sent by ACH might take around 1–3 working days to receive. Transfers to the USA from other countries generally take from 2 to 5 working days.
How long does it take to transfer with TransferWise?
Standard transfers usually take less than 24 hours to complete. However, some transfers can take as long as 2 business days. As we already mentioned, some currencies might take longer to process and convert. If you are converting money on our account on the platform, the transfer process is instant.
How Can I Send Money via the TransferWise Website?
If you want to make a transaction directly through the TransferWise website, first you will need to set up an account. Of course, you will also need to verify it by providing the necessary personal information and documents. Once your account is ready, you simply need to choose the country combination and the amount of money you want to send.
Next, you will have to input the needed information regarding the recipient of the transfer. This information generally includes the following:
Full name
Address
Delivery method
Bank account details (if applicable)
To finalize the transfer, you need to choose a payment method. Supported options include debit/credit cards, bank transfers, and more. Before you confirm the transaction, you will get a rundown of all fees you will be charged with. It is important to mention that TransferWise exchanges money at true market rates, with no markup whatsoever, which is one of the best things about this service.
How Can I Send Money via the TransferWise Mobile App?
In order to make a transaction through the TransferWise app, first you need to install it on your mobile device. The app is available for both iOS and Android and can be downloaded at the respective stores. Of course, you will need a TransferWise account to use it, which means going to the website, setting it up, and providing verification documents. Once you are ready, sending money through the app is simple and straightforward. First, you need to choose the amount of money you want to send, as well as the country combination for the transfer.
After that, you have to provide the details for the recipient and choose the delivery method. The last step is to select the payment method you want to use for the transaction. TransferWise will present you with all applicable fees before you confirm and finalize the transfer.
Using the TransferWise app for sending money comes with additional perks, including:
Repeating past transfers in a convenient way
Saving recipient information for future use
Using ApplePay as a payment method
Can You Get Scammed on TransferWise?
While there are people who might try and scam you on TransferWise, the company itself takes all possible steps to prevent and remedy that. Users need to be watchful and not send money to suspicious accounts. Report any attempts of fraud to TransferWise, so that the company can identify and block the scammer.
Is TransferWise Really Cheaper?
While TransferWise is cheaper than most other money transfer services on the market, it might not be the most affordable option for your needs. Fees and exchange rates at TransferWise vary depending on the country combination for the specific transaction. Make sure you check and see if there is a platform that offers better terms for your particular needs.
How Do I Send Money Internationally Using TransferWise?
First, you need to create your TransferWise account on the platform's website. Next, enter the amount you wish to send and the recipient's bank account information. Verify your identity and confirm the transaction. Make sure you check what fees are applicable for your transfer.
How Do I Avoid TransferWise Fees?
Unfortunately, there is no way to completely avoid paying fees when making TransferWise transactions. However, you can make sure you are paying the lowest possible fees. For example, funding your transfer with a debit/credit card will result in higher fees than with a bank transfer.
Does TransferWise work on weekends?
Not all countries have banking systems that work on weekends or holidays. Our delivery times factor in banking hours of the country you're sending money to. … That means, if your money's due to arrive on Friday, it may not show in your recipient's account until the next working day.
Does TransferWise work on Sunday?
It all depends on the banks we are using for a transfer. If we send money to a bank that works on weekends, there will be no issues. However, most banking systems around the world stop processing transfers on Friday. In such cases, we might need to wait until Monday for a transfer to clear.
How can I cancel my TransferWise transfer?
Yes, but only while the money is still on its way to TransferWise or being converted. If it's already in the recipient's bank account, you can't get it back. Go to the pending transfer and click on the Cancel transfer button. The transfer should immediately stop.
Can I Delete My TransferWise Account?
You can choose to delete your TransferWise account at any given time. However, in order to do that, you need to contact the customer support team and ask them to close it down — there is no option to do it by yourself. It is important to know that funds in your closed account will be available for withdrawal for up to six years after the account is suspended
Our team at Transferly is dedicated to finding the best deals for you to send money abroad. We research, analyze, and review money transfer providers big and small to help you find the best providers for your money transfers. With our real-time money transfer comparison engine we find the fastest and cheapest ways for you to send money online. We provide ratings based on several important criteria to our readers.