Transferly's Official Review of
Ria
A comprehensive Ria review and breakdown of how to send money with Ria online including their Fees and Exchange Rates, Transfer Speed, Quality of Service, and more.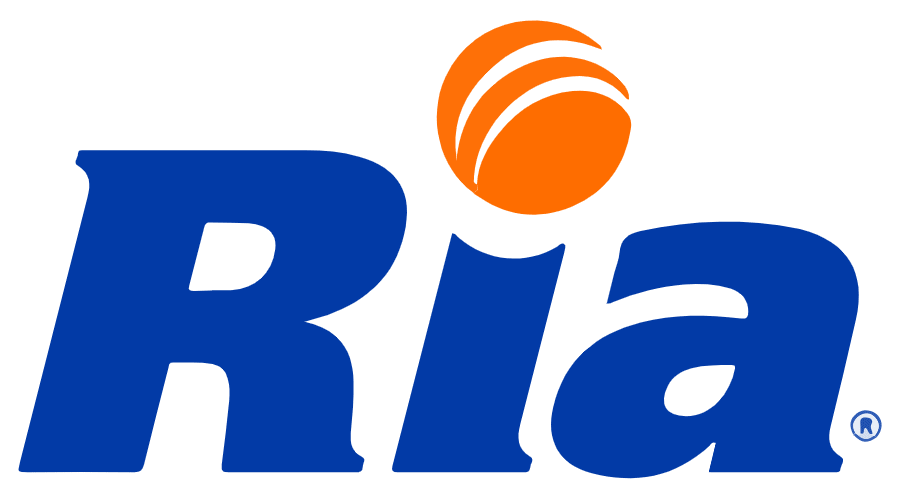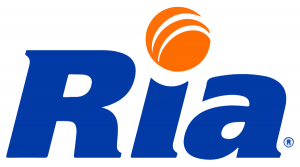 Fees & Exchange Rates
40%
Customer Satisfaction
60%
AED, ALL, ARS, AUD, BAM, BDT, BGN, BHD, BIF, BND, BOB, BRL, BSD, BTN, CAD, CHF, CLP, CNY, COP, CRC, CVE, CZK, DJF, DKK, DOP, EGP, ERN, ETB, EUR, FJD, GBP, GHS, GMD, GNF, GTQ, GYD, HNL, HRK, HTG, HUF, IDR, ILS, INR, JMD, JOD, KES, KMF, KRW, KWD, LAK, LBP, LKR, MAD, MMK, MNT, MUR, MWK, MXN, MYR, MZN, NGN, NOK, NPR, NZD, OMR, PEN, PHP, PKR, PLN, PYG, QAR, RON, RSD, RUB, RWF, SAR, SCR, SEK, SLL, THB, TND, TOP, TRY, TTD, TZS, UGX, USD, UYU, VND, XAF, XCD, XOF, ZMW
While Ria does not particularly stand out among its competitors, there is no denying the benefits it offers for users worldwide. Here is a rundown of what you can expect when using the service:
Of course, using Ria comes with a set of cons that might make the platform unsuitable for certain users. Below, you will find the main disadvantages we encountered while testing out the service:
When it comes to money transfer services, it can be quite difficult for a company to stand out among such fierce competition. Ria is one of the many platforms that offer a safe and convenient way to send money abroad. With coverage of over 160 countries, this service is considered to be one of the largest providers out there. However, the $2,999 daily Ria money transfer limit on transactions makes it unusable for large transfers. Overall, Ria does little to stand out from the crowd, even though it offers what you would expect from a money transfer service.
One of the key benefits of Ria is its coverage. With this service, you can even send money to small countries, such as Mauritania or Tonga. Another standout feature is the platform's partnership with Walmart, which makes the service usable at nearly 5,000 stores in the US and Puerto Rico.
However, fees and exchange rates at Ria are far from the best ones out there. The platform does not exchange currencies at the mid-market rate but instead applies its own markup in order to generate revenue. While this is not an uncommon practice, there are other money service providers that actually work at mid-market rates, making them more convenient for the users.
In this review, we will take an in-depth look at everything Ria has to offer. If you are considering using the service, make sure to check out the information below before committing. After all, there are many other options out there, and you need to find the best one for your specific needs.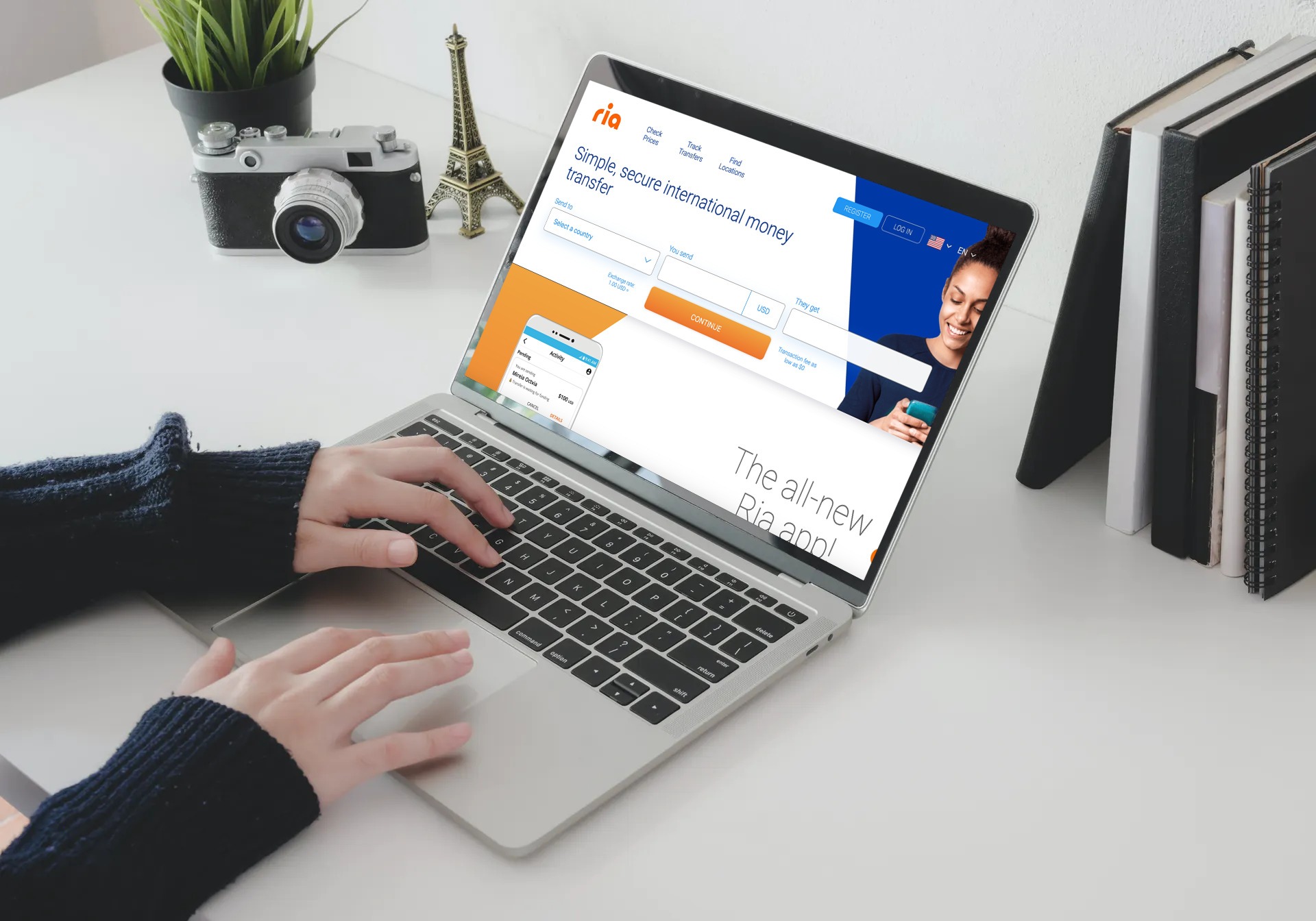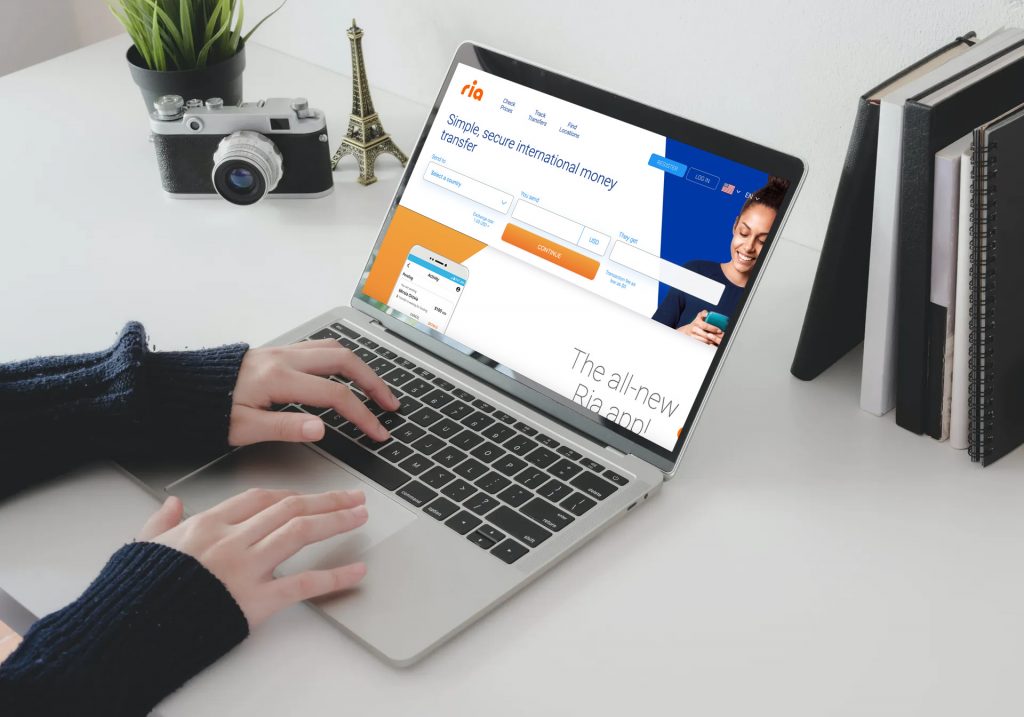 What is Ria and how does it work? Ria is an international money transfer service with great coverage and a huge network of agents and dedicated shops worldwide. The platform offers fast and secure money transactions, with transfers paid by card or cash being available the very same day. Of course, some transactions take longer to complete — for example, bank transfers generally clear in up to four business days.
Ria is a platform that is especially good for sending smaller amounts of money. Initially, you are limited to sending no more than $2,999 per day. However, if you provide additional personal information, this limit can increase. With Ria, the maximum amount you can send in a 30-day period is $7,999.
When it comes to delivery methods, using Ria's extensive network of agent locations is probably the best option the service offers. This money transfer service is favored by people who prefer to send and receive money in person since the process is fast, simple, and straightforward. Other than that, Ria supports a wide range of payment methods, including bank transfers and credit/debit cards.
We also have to point out that Ria has a good loyalty program and referral system. Rewards for first-time transfers and referrals include gift cards and similar incentives. Overall, the platform is user-friendly and does all it can to retain its current user base and expand it with new accounts.
Ria Fees & Exchange Rates
When it comes to Ria agent locations around the world, fees and exchange rates vary on a case-by-case basis. For Ria online money transfers, they also fluctuate, based on a variety of factors. Let's take a look at what determines how much you will be charged for a Ria money transfer online:
Fees vary depending on the country combination you are using.
The amount of money you are sending also plays a role in determining the fee.
Payment methods also come with varying charges — for example, using a credit card will result in high fees, while paying with your bank account will cost you much less.
The delivery method is another factor that determines the fee — receiving money in a bank account is the least expensive, while cash pickups will result in a higher fee.
As a general rule, using a bank transfer or a debit card will generate the lowest Ria money transfer rate. On the other hand, credit cards tend to be charged the highest, because the bank that issues the card often applies its own fees as well for the cash advance. Certain banks might also charge you for accepting money in an account, so make sure you do your research before sending.
Ria does not do currency exchange at mid-market rates. Instead, they apply a markup that ranges from 1.5% to 2.5%, resulting in you paying more than you are supposed to. This Ria exchange rate markup comes on top of the fees for the transaction, which might make the costs a bit high for some.
The time in which a Ria transaction clears depends on several factors. It all goes down to how much the Ria money transfer fees are that you are willing to pay and whether the transfer needs to be complete in a short amount of time.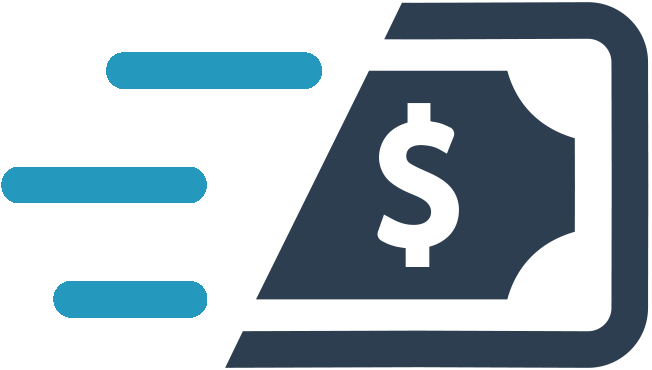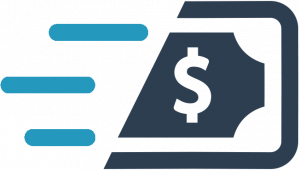 How long does it take for Ria to send money abroad?
1. Fastest Transfer Option – Delivery in about 15 minutes
Using a debit or credit card is the fastest method available at Ria — the majority of transactions funded this way clear in around 15 minutes. However, you should expect to pay a higher fee when using this payment option. Keep in mind that, if you are using a credit card, you might have to pay an additional fee to the bank that approves your cash advance.
2. Slower Transfer Option – up to 4 business days
On the other end, we have the bank transfer. It is by far the slowest method you can choose, as it can take up to 4 business days for the transfer to complete. However, it is also the cheapest. If you are about to use bank transfer as a payment method for the first time, know that Ria will have to verify your account, which can take up to four additional business days.
Ria has a local presence in more than 160 countries all over the world, including ones that are generally not found in most similar platforms.
The service is available in Europe, Asia, North America, Latin America, Africa, and Oceania, with users located in the USA, UK, Spain, and Australia having access to the online portion of Ria's offering. On top of that, Ria has an excellent mobile app that is available for both iOS and Android devices.
The wide network of agent locations that Ria has built over the years is one of the highlights of the service. There are more than 447,000 Ria money transfer locations worldwide, including affiliates, local agents, and proprietary stores.
Is Ria safe to send money? Ria is a company that adheres to all industry standards when it comes to security. The company is regulated by international and government bodies and is accredited by the Better Business Bureau with a rating of A+. Since its establishment in 1987, Ria has served millions of customers and transferred billions of dollars — this alone can be a testament to their integrity and reliability.
This money transfer service uses multi-layered security solutions to protect the personal data of their users and ensure the safety of each transfer. Let's take a look at some specific measures that Ria takes when it comes to security.
The platform makes use of both automated and manual monitoring of each account and transaction. Any suspicious activity is detected and addressed momentarily.
Ria does not keep details of debit/credit cards, which means your information is safe from hackers.
Security teams work 24/7 in order to instantly respond to safety issues and attempts at illegal activity.
Each transaction is secured by an encrypted connection and an SSL certificate
Ria money transfer reviews are mostly positive on trusted websites. On the reputable review platform Trustpilot, Ria reviews have an average rating of 8.3/10, based on more than 2,400 verified reviews. While the vast majority of reviews highlight the positive aspects of the service, there are of course quite a few mixed on negative ones, mostly focused on the customer service and inconsistent fees.
For example, dissatisfied customers cite long waiting times when requesting assistance by phone. As far as fees are concerned, many users were disappointed with the discrepancy between what agent locations charge and the fees for the online services. We checked and this issue is covered in Ria's extensive FAQ section — however, it appears that many users fail to notice that.
Fortunately, the people at Ria take the time to review and respond to any and all critical comments and issues on such websites. Below, you can see what online reviewers like and dislike about Ria and the features it offers.
Advantages According to Users:
Disadvantages According to Users:
So, how does Ria work? Sending money with Ria is a relatively simple and straightforward process. Here is a step-by-step tutorial on how to do it if this is your first time using the platform.
When it comes to Ria money transfer tracking, each Ria transaction generates a 12-digit tracking number, also known as the Order Pin (Ria tracking number). You can use it to track the status of your transfer either online, through the Ria website, or at an agent location of your choice. In both cases, you will need to provide the Order Pin, your date of birth, and the country where the recipient resides. Keep in mind that Ria will also send you emails with important updates about the transfer.
A verified Ria account. Creating an account is free and you are required to have one in order to use the service.
Below, you can find useful contact information on Ria money transfer customer service and its agent locations.
Overall, Ria is a good money transfer service that offers great speed, transparent fees, and relatively low exchange rate markup. While the digital services it offers are on par with its competitors, Ria's biggest advantage lies in its huge network of agent locations. If you prefer cash pickups, you will probably find Ria to be one of the best money transfer solutions for you.
Is Ria the Cheapest Money Transfer Service?
Even though Ria's fees are not among the highest ones we have seen, we cannot claim that it is the cheapest way to send money internationally. In order to find the most affordable money transfer service for your specific needs, we recommend using Transferly's comparison tool.
Is Ria Money Transfer Safe?
Ria is fully regulated by various governmental bodies and follows all required security measures. The company is well-regarded as a secure service provider, so you can rest assured that both your personal information and funds are safe when using Ria.
Is Ria Legitimate?
We can definitely say that Ria is one of the most secure and legitimate money transfer services on the market. The service is owned by Euronet Worldwide, which gives it the financial groundwork to provide fast and secure money transactions around the world. You should not worry about safety when using Ria, since it adheres to all industry standards and regulations. However, it might not be the cheapest option for your specific needs. Make sure you use Transferly's comparison tool to find the most affordable provider for you.
Can I Avoid Paying Fees for a Ria Transaction?
Unfortunately, no — there is no way to completely avoid paying fees when using Ria. However, you can ensure you pay the lowest amount possible for any given transaction. Below, you will find some tips on how to optimize your Ria transactions and pay less when it comes to fees:
Use Transferly's comparison tool to find which money transfer service offers the lowest fees for your country combination.
Always check Ria's price estimator to see all applicable fees and exchange rates for a given transaction.
Remember that fees are largely dependent on the delivery method chosen for the transfer. For example, sending the money straight to a bank account is always cheaper than going through a Ria agent location for a cash pickup.
Using a credit card as a payment method will incur the largest fees — on top of that, your bank might charge you extra for the cash advance.
You do not have to commit to a single money transfer service. For each country combination, take the time to find the most affordable platform.
How Much Does It Cost to Send Money Through Ria?
Fees at Ria depend on a number of factors, including country combination, payment option, delivery method, and the amount of money you are sending. You can use Transferly's comparison tool to see if Ria offers the lowest fees for your specific needs.
What Is a Ria Order Pin?
For each transaction, Ria generates a unique 12-digit code known as the Order Pin. You can use it to track your transfer through the Ria website or an agent location.
How Can I Send Money with Ria?
Sending money with Ria is a simple and straightforward process. You can send money online either through the service's website or the Ria mobile app. Below, you will find a quick tutorial on how to execute a Ria money transfer around the world.
Create a free Ria account. Otherwise, you cannot use the service
Choose how much money you want to send and the country combination you will use
Select one of the available payment methods
Submit the required information for the recipient
Choose a delivery method for the transfer
Check out the applicable fees and confirm the transaction
How Long Does It Take to Receive a Ria Money Transfer?
Transfer speed at Ria depends on the country combination, payment method, and delivery option for each specific transaction. The slowest way to go is to choose to fund the order via bank transfer — in that case, the transaction might take up to four days to clear. On the other hand, if you pay via debit/credit card, the operation will be done in a matter of minutes.
Where Can I Pick up My Ria Money Transfer?
You can collect your Ria transfer at any of the company's stores or partner locations. Once there, you need to present your Order PIN and a valid ID document. Once your identity is verified, you will be able to pick up your money.
How Do I Receive Money From Ria Money Transfer?
All you need to do to get your money is to visit one of the licensed Ria agent locations. Provide your Order Pin and a valid ID and you should be able to collect your money on the spot.
What Is the Limit of Ria Money Transfer?
Standard transfer limits at Ria are $2,999.99 per day and $7,999 for a 30-day period. However, those might vary depending on the country or state you reside in. For example, citizens of states like Arizona are limited to sending only $999.99 per day.
Can You Send Money With Ria Online?
In addition to its vast network of brick-and-mortar service locations, Ria also has a fully functional online offering. Accessible through the service's website, it has the same payment and delivery options as the in-person service. Fees and transfer speed varies between those — for example, transactions with a debit/credit card take only a few minutes.
How Can I Contact Ria's Customer Service Team?
Ria's customer support hotline is available at +1 (877) 443-1399 each workday from 5 AM to 6 PM PT. On weekends, you can reach them from 6 AM to 6 PM PT. Calling the hotline is far from being the only way to contact support, though. You can also send an email, use the website's contact form, reach out on social media, or visit one of the thousands of agent locations.
Does Ria Have a Referral Program?
You can refer a friend through either email or social media. If they sign up and complete their first transfer, you will receive a bonus in the form of a voucher or a gift card.
Why Did Ria Lock My Account?
Ria usually locks accounts if it encounters suspicious activity on them. Alternatively, you can get locked out of your account if you enter the wrong password several times in a row. In either case, the only way to regain access to your account is to get in touch with customer service.
Why Is My Transfer Pending or Under Review?
Ria is required by law to carry out an in-depth review of each transaction made through the platform. The service is compliant with know-your-customer and anti-money laundering protocols that are standards in the industry. Those reviews usually take longer the first time you use a certain payment method. In case any issues come up, you will be contacted by the customer service team.
Can I Cancel My Ria Transfer?
You can cancel your Ria transfer online by logging into your account and clicking the Cancel Order button found below your order's details. There are federal laws that protect you when doing money transfers. All orders can be safely canceled within 30 minutes of being confirmed.
How Long Does It Take to Get a Refund After a Cancelled Transfer?
Depending on the payment method you used for the transaction, refunds are typically available in 2 to 10 business days. If there were any complications with the order, you might end up having to wait longer.
How Long Can Money Stay in Ria Before Pick Up?
Ria might cancel the transfer if the recipient does not collect their money within 15 days of the date when the transaction occurred. Ria cannot store money, so we recommend visiting a store and picking up your cash right away. Most Ria transfers take a couple of minutes to clear.
How Can I Track the Status of My Ria Transfer?
All you need to do to check the status of your transfer online is to go to Ria website. Find the Track Money Transfer page and enter the unique 12-digit Order Pin for your transaction. You will get up-to-date information on the status of your order and where the money currently is.
Is Ria Better Than Western Union?
If we have to compare the two services, we have to say we think Western Union is better overall. Similar to Ria, Western Union also has an extensive worldwide network of more than 350,000 agent locations across 140 countries. Western Union also offers fast, safe, and reliable money transfer services and there is no minimum amount for transactions.
Is Ria Better Than Moneygram?
While the two platforms are evenly matched in most categories, we can safely say that Ria offers better exchange rates than Moneygram. On the other hand, Moneygram offers a lot of diverse delivery options, making the exchange rate markup worth it for some people.
Our team at Transferly is dedicated to finding the best deals for you to send money abroad. We research, analyze, and review money transfer providers big and small to help you find the best providers for your money transfers. With our real-time money transfer comparison engine we find the fastest and cheapest ways for you to send money online. We provide ratings based on several important criteria to our readers.