Can you send money internationally with Venmo?
We can identify a few awesome advantages of Venmo:
Still, we cannot ignore the disadvantages:
When it comes to mobile-friendly money transfer apps, Venmo scores highly both on our list and among its many satisfied customers. The app enjoys a fairly good ranking on both Google Play and the App Store, with its popularity rising rapidly.
But what is Venmo? In short, this is a popular mobile money-transfer tool that makes sending money super-easy and fast.
Whether we are:
Trying to split a bill in the restaurant among a number of people
Funding an office party
Splitting bills among our housemates and us, making sure no one is over- or underpaying the rent and utility costs
Venmo is there to help us make the process simple and stress-free. It lets us quickly send money to anyone we might owe or receive money electronically from those who need to pay us back.
We are always asked, can Venmo be used Internationally? Currently, no. The slight issue we have with Venmo, is that it only works with domestic payments and can not be used for international money transfers. If we have some family or friends abroad or need to make some international transactions, Venmo won't be of much use to us.
Still, it doesn't hurt to know more about it and how convenient it is for sending money to our near and dear in the US. Here's a taster of what Venmo can offer and what we have to keep in mind regarding its limitations and requirements
Venmo has some excellent features
One of the fascinating things about Venmo is that the company has found a way to connect money transfers with some aspects we're familiar with because of social media. Thus, when we send some money, our transactions appear on our friends' feeds. They aren't able to see how much money we have sent, but they can see how active we are.
For some, this may be just another way to connect with their friends. For others, it may be too much. Luckily, Venmo lets you choose whether you want to share the activity with others (friends and community) or keep it limited to the participants.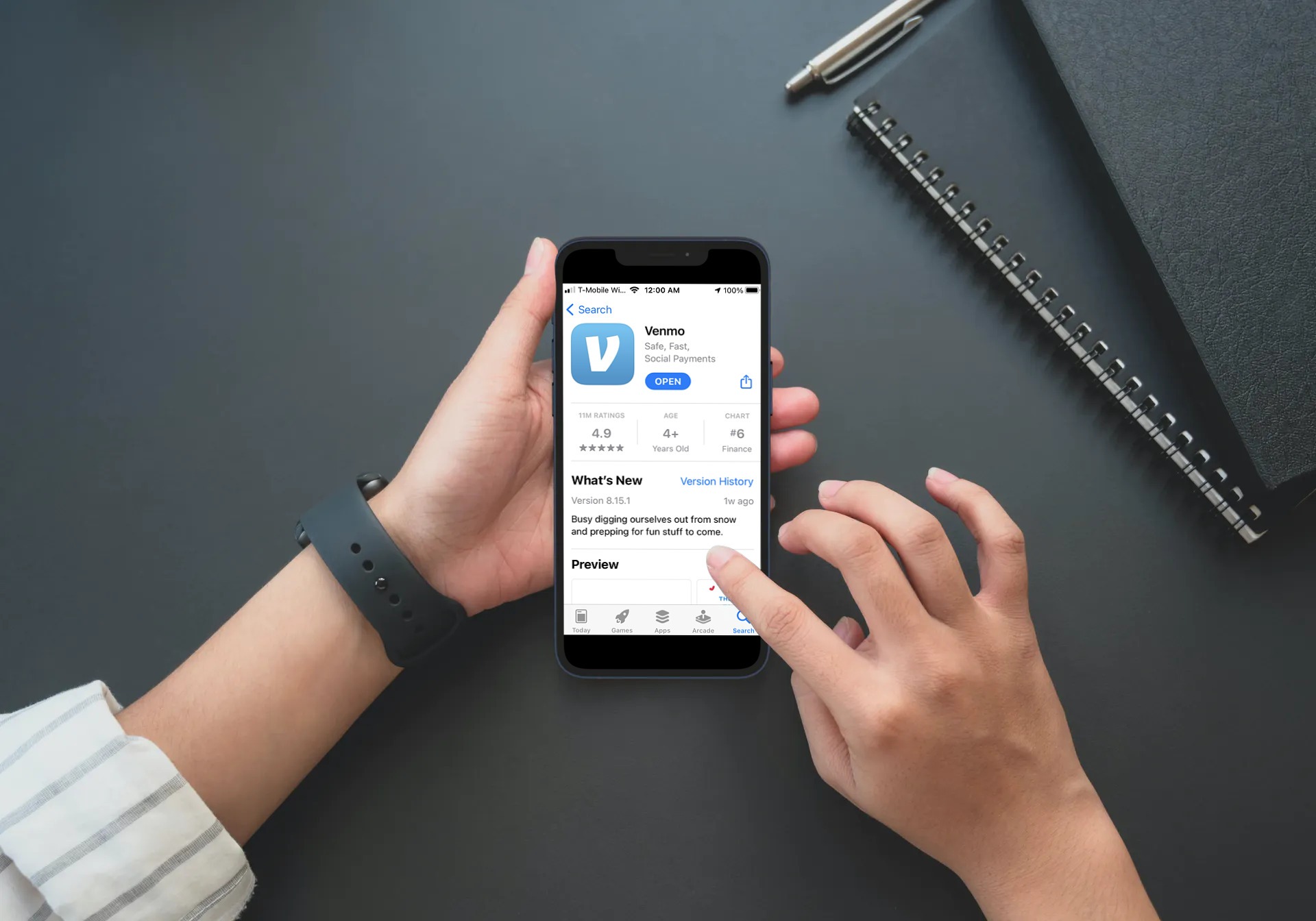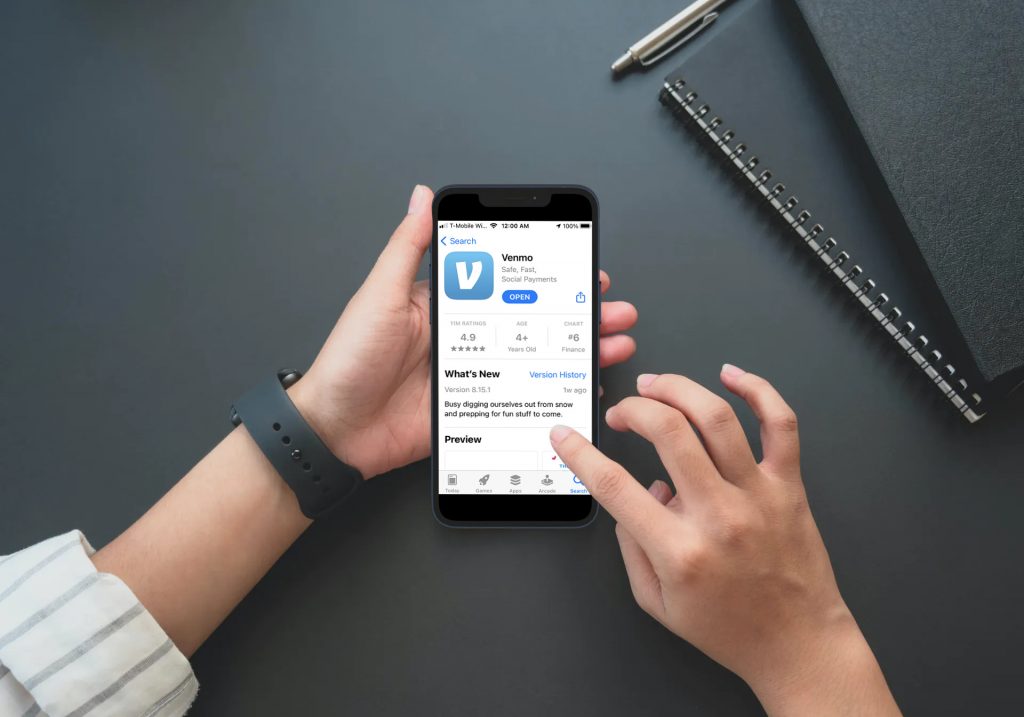 Unfortunately you cannot use Venmo to send money abroad
One of the key things about using Venmo is that both the sender and the recipient have to reside in the US. We need to have a US cell phone number, too, if we want to use a Venmo account (necessary for receiving and sending short codes in texts). Unfortunately, this renders Venmo useless when it comes to sending money abroad.
Another thing to keep in mind is that the funds we have on Venmo can be transferred to a bank account or a debit card. However, these have to be US-based as well, and they should be eligible for instant transfers.
There's also the option of getting a Venmo credit card. That is a Mastercard debit card that allows us to spend our Venmo money anywhere within the US. Keep in mind, though, that to get it, you need to provide your SSN (Social Security Number).
Alternatives to Venmo for International Money Transfers
Does Venmo work internationally? Unfortunately, no. Since Venmo is not a viable option for international transfers, what can we use instead?
Luckily, there is no shortage of innovative money-transfer companies that operate not only in the US but across the world as well. Most of these have online platforms and/or mobile apps that let us send money wherever we are to whoever we want.
Aside from great user experience and reasonable fees, these companies often offer solid exchange rates (better than what banks do!) with a slight or no markup at all. TransferWise, Remitly, and WorldRemit are just a few alternatives to try out.
The last resort is to opt for a bank transfer. We advise you against this as banks love spicing up international transfers with poor exchange rates and high fees.
For example, Bank of America charges a hefty fee on the transfers. You may think that these numbers don't sound bad now, but that's not the only wire transfer fee to worry about. Corresponding banks, as well as the recipient's bank, may incur additional charges, and most of the time, these aren't that easy to predict.
Bottom line? Bank transfers are usually just not worth it, especially since there are companies that look out for their clients and don't want them to give up on transfers altogether because each costs an arm and a leg.
All money transfer companies know that hackers are only waiting for that one moment of weakness to strike. The best course of action, in that case, is to encrypt transaction details and personal information as much as possible, making sure the security of each transfer is unbreakable.
Venmo tries to keep the transfers completely safe as well. However, unlike some other companies, it seems that it is only PCI compliant.
The Payment Card Industry Security Standards Council is the entity that recognizes the security of various businesses that deal with payment processing online. It covers a range of security standards that businesses have to uphold.
The main issue here is that the Council provides other similar providers, like Google Wallet, with a high standards rating. In contrast, Venmo is only compliant, which seems a bit worrying. It could mean that the company processes a lower number of credit card transactions each year (<6 million). However, it is something to keep in mind, especially since Venmo's history shows there have been some serious security breaches before.
Digital wallets have certainly brought us closer to the Internet, changing the way we think about money and letting us discover new ways of using technology to send money around. Some of the leading innovators in that regard are the famous tech giants like Facebook, Google, and Apple, which have made transfers easier with Messenger, Google Wallet, and Apple Pay. Of course, we cannot forget about PayPal, which is probably the most well-known of them all. And yes, Venmo fits into this category as well.
All of these money-transfer providers have worked hard to make peer-to-peer payments more convenient for 21st-century life. In that regard, we can compare them all according to their availability, limits and fees, and the all-too-important user experience.
However, we wouldn't say that any of these are suitable for international transfers. Excluding those that don't offer international coverage (Venmo, Google Wallet, Apple Pay, Square Cash, Messenger, and Zelle), there are two contenders that offer us a solid choice of countries and currencies — Skrill Wallet and PayPal. But sending money internationally through them may incur staggering fees.
You can't have a comprehensive talk about Venmo without mentioning Paypal. Whether it is used for getting a friend a quick cash injection or paying freelancers worldwide, PayPal is the go-to choice for many individuals and companies. The main problem is that its fees are often very high — and mostly hidden.
The transfer fee and the margin PayPal demands based on the exchange rate are usually around 3–10%, which makes PayPal rather expensive for most users. Even though it lets you send some money to your cousin in, let's say, Spain, a simple transfer of around $400 might cost you a whopping $40. To compare, some other money-transfer companies offer cheaper options and may cost under $10.
Essentially, we cannot know for sure which option is the best unless we do proper research. Thus, we recommend comparing a few providers before opting to send a transfer. Chances are, even if you have to dig through a variety of companies to find reasonable exchange rates and fees, the savings will be worth it.
Don't know where to start? Here's our quick comparison of a few digital wallets we all love and use, but that may not fit what you need right now:
*Keep in mind that not every country offers the same services. In some of them, we may not be able to receive or withdraw the funds.
Frequently Asked Questions
Which Countries Does Venmo Cover?
Venmo is only available in the US to US residents. It doesn't work in other countries.
Can I Use Venmo to Send International Transfers?
No, as Venmo is only available in the US. Only US residents can use it to send US dollars to their peers. For international transfers, consider checking out PayPal, WorldRemit, and TransferWise, among others.
Can I Use Venmo to Send Money to Canada?
Since Venmo works only in the US, it is impossible to send money to residents of Canada. The transfers happen only between US residents.
Can I Use Venmo to Send Money to Mexico?
We cannot use Venmo in Mexico as only US residents have access to it and can use it to send US dollars within the US. Luckily, there are other options and providers that have a global reach, like TransferWise and similar companies.
Can I Use Venmo to Send Money to France?
No, you cannot. Venmo is only used for sending money in the US, from one US resident to another.
Can I Use Venmo to Send Money to Nigeria?
No, as Venmo is only available to US residents. We cannot use it in other countries, only in the US.
What Can I Use Instead of Venmo to Send Money Abroad?
There are a variety of options available and suitable providers, like PayPal, Remitly, and TransferWise. Some of them even have mobile apps for sending money on the go. Beware of the hidden fees, though, and always compare your options before sending a transfer.
Is PayPal better than Venmo?
If we only consider how easy it is to use, then we could say that Venmo is a better option than PayPal, especially for those who aren't that familiar with digital payment systems. However, the final comparison depends on your needs and what you want from the service. Among the many differences they have, a striking one is that Venmo cannot be used for international transfers. PayPal, on the other hand, charges high fees when sending money abroad.
Does Venmo Work Internationally?
Unfortunately, no. Venmo is not an international money transfer service and only operates in the USA. You and your recipient need to be physically in the USA in order to use the service. If you are looking for an international money transfer service, you need to look elsewhere.
Which Is Safer Venmo or PayPal?
Venmo is a money transfer service that is owned by PayPal. While it adheres to all security standards, the parent service is much more secure, stable, and overall better platform. Venmo is best used for small transfers between friends or family.
What Are the Risks of Using Venmo?
Venmo has been plagued by hackers who have successfully hijacked user accounts. Once a hacker takes control, they can transfer any available balance to another bank account. While the company takes precautions and actively combats such activity, issues still occur from time to time.
What's Better Zelle or Venmo?
It all goes down to personal preference. While both platforms are quite similar, they differ in some important ways. Zelle transfers money directly from one bank account to another. Venmo, on the other hand, has a separate balance that you need to add money to.
Does Venmo Charge to Receive Money?
Venmo will not charge you any fees for sending or receiving money to your Venmo balance, bank account, or debit card. Also, there are no recurring fees for using the platform. The only time Venmo will charge you is if you use one of the service's premium features (like cash advances, for example).