Budgeting is a very important financial management skill. It can help you to meet your retirement goals, live within your means, be prepared for any financial emergency, and prevent you from overspending. However, budgeting requires you to accurately monitor every dollar that you earn and spend. Tracking all your income and expenses can be very stressful and tiresome without a budgeting app.
These handy apps can help you save time and make your life a whole lot easier. But what tool should you use? Which is the best for your personal finances? There's so many options. To make the decision easier for you, I've compiled the 8 best budgeting apps that you can start using today to keep track of all your income and expenses.
Let's dive right in!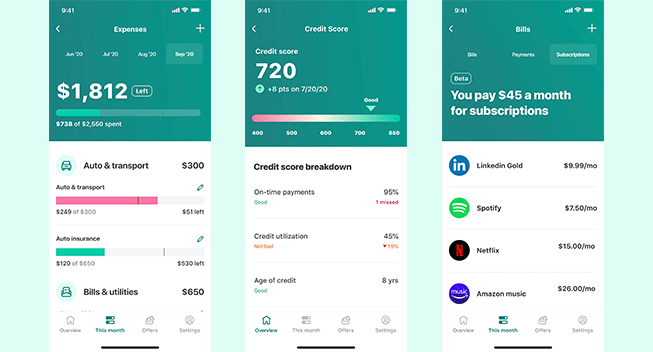 Are you wary of paying for your budgeting app? In that case, the Mint budgeting app (owned by Intuit) is the best free option for you. Here's some of the many features offered in Mint:
Mint has a daily planner, which recommends budget goals based on your spending habits.
You can easily sync your financial accounts within the app.
Mint allows you to create your own savings goals and tracks your investment portfolios.
Not only does Mint help you budget your money, but it also monitors your credit. You're able to access your credit score 24/7 for free – how cool is that?
Mint can send alerts when your ATM card is being used (in case it's been lost or stolen).
The app also alerts you when you have exceeded your budget for specific spending categories.
Mint's monthly bill payment tracker also allows you to see all your bills in one convenient location.
The Mint Budget Tracker & Planner app is available in the App Store (iOS), on Google Play (for Android), as well as on the web.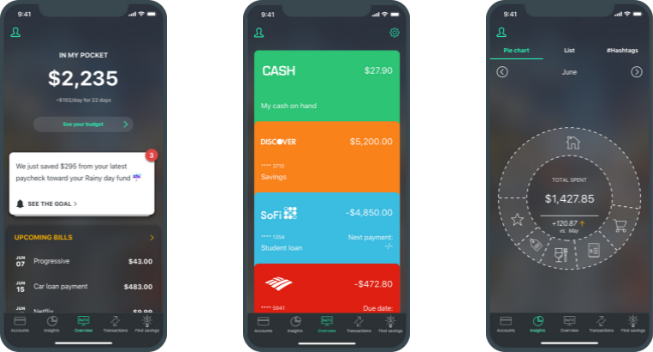 Are you looking for a budgeting app that can help you curb your overspending habits? Look no further! The PocketGuard budgeting app specializes at helping you reduce unnecessary spending.
The app uses algorithms to track your income, expenses, and uses savings goals to tell you how much you should spend every day.
PocketGuard helps you keep track of bill due dates.
It also shows you cases where you may be able to bargain for lower bills. What a neat way to save money!
PocketGuard connects to all your checking, savings, and credit card accounts, in order to monitor your transactions in real-time.
Budgeting with PocketGuard is easy – you can even export your transactions to spreadsheets.
The app has an auto-save feature that can automatically transfer your funds from a linked account to an FDIC-insured savings account.
Check out PocketGuard in Google Play or the App Store.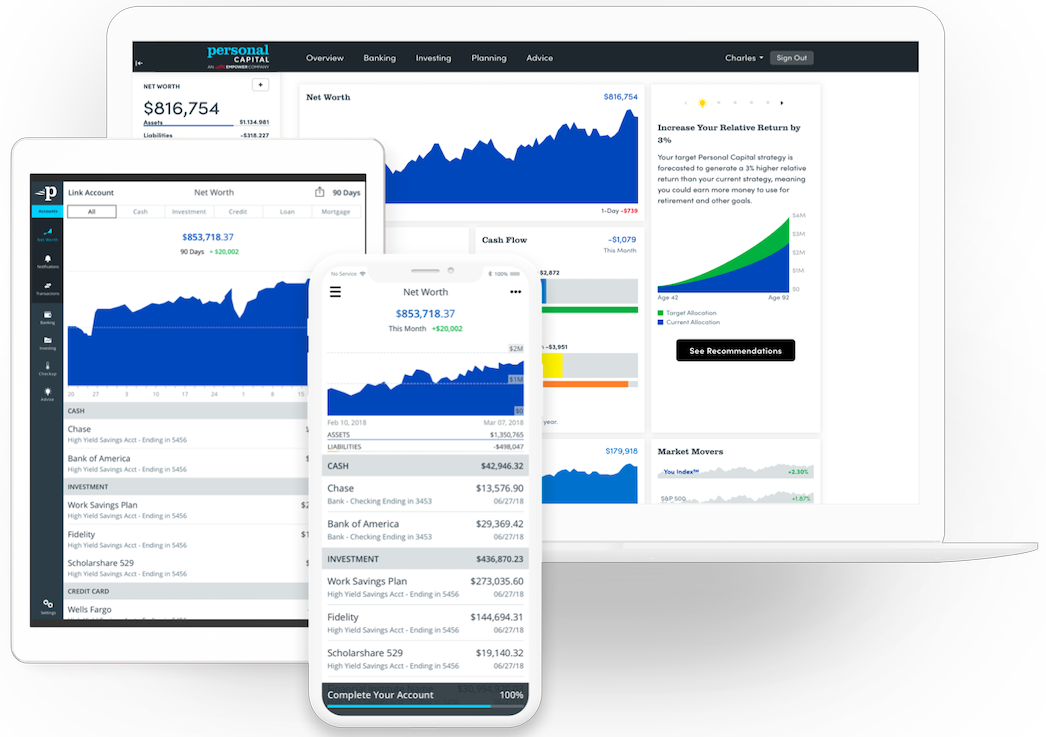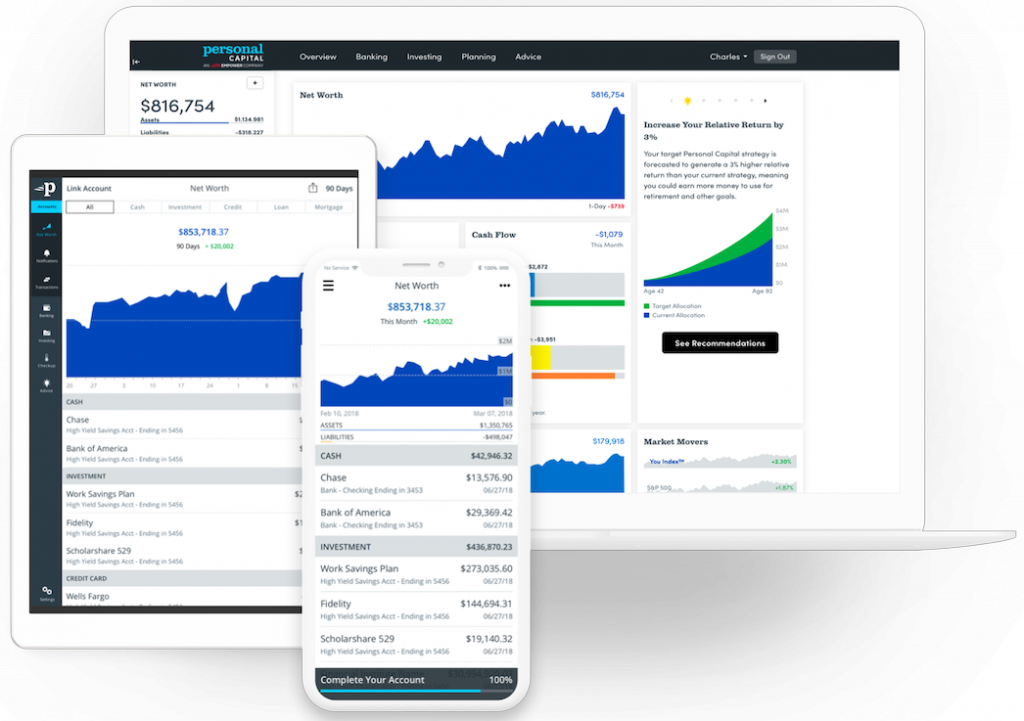 The Personal Capital budgeting app helps you bolster your wealth. And lucky for you – their primary app is free! It also provides investment management services. Here's some notes on Personal Capital:
When you sign up, you're required to include your retirement-focused information, like your age, when you want to retire, and how much funds you need to live off of at that point. This retirement planner gets rave reviews.
The app has fantastic encryption and authentication features to securely protect your data.
Unfortunately the budgeting and cash flow tools are not as feature-packed as other apps.
The Personal Capital app offers a daily blog for financial planning and wealth management tips.
Personal Capital does not allow you to manually add your budgeting transactions.
You can choose to access a hybrid robo-advisor / human advisor service in one.
Personal Capital is available both in the App Store (iOS) and on Google Play (Android).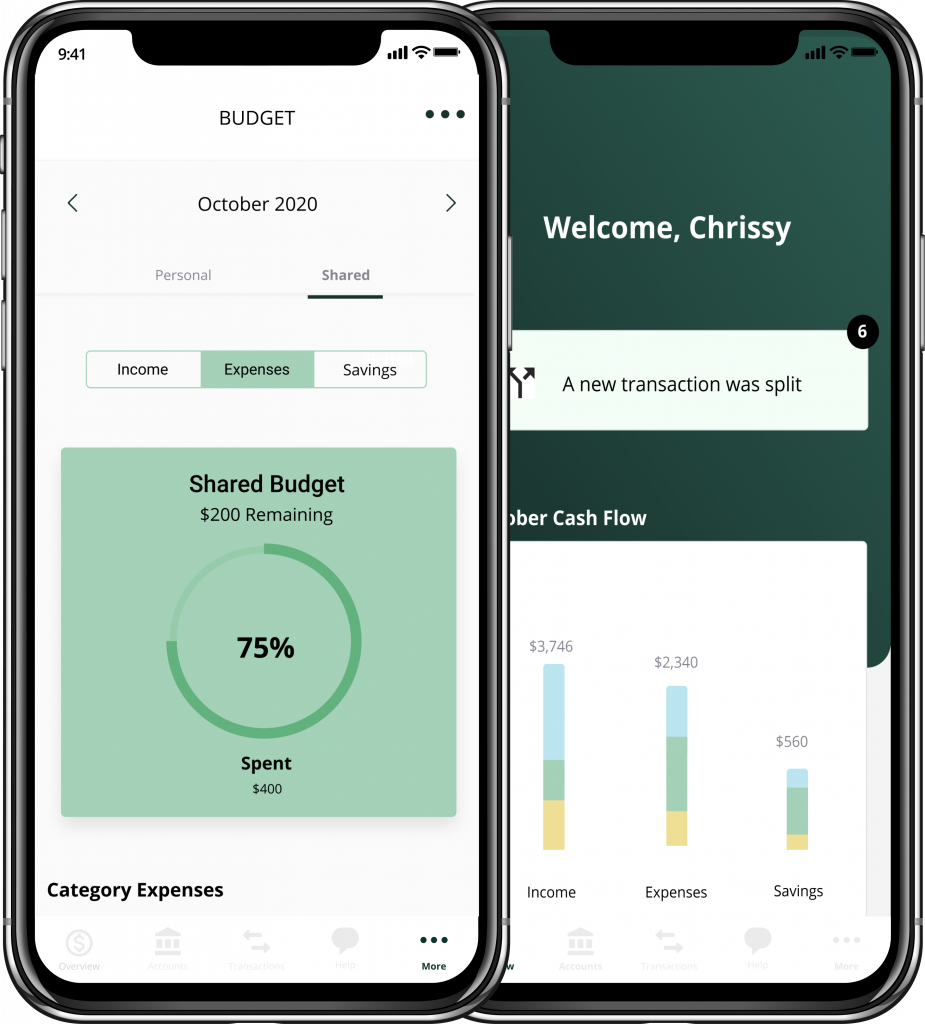 The Zeta money manager app is specifically designed for couples. The app touts itself as being able to handle the financial needs of every type of couple. Some of Zeta's features include:
The ability for couples to sync their various accounts and track their spending, see their net worth, and manage their bills.
Zeta allows you to sign up for a free, joint bank account that comes with cool features like access to moneyPass ATMs, digital checks, and unlimited transfers.
The app has some unique features such as sharing control, shared and personal budgets, and bill reminders.
Zeta offers free money coaching and budgeting tips to couples.
It also notifies you when you're close to exceeding your budget.
Zeta Money Manager is only available in the USA and Canada. You can signup via the web, Google Play, or the App Store.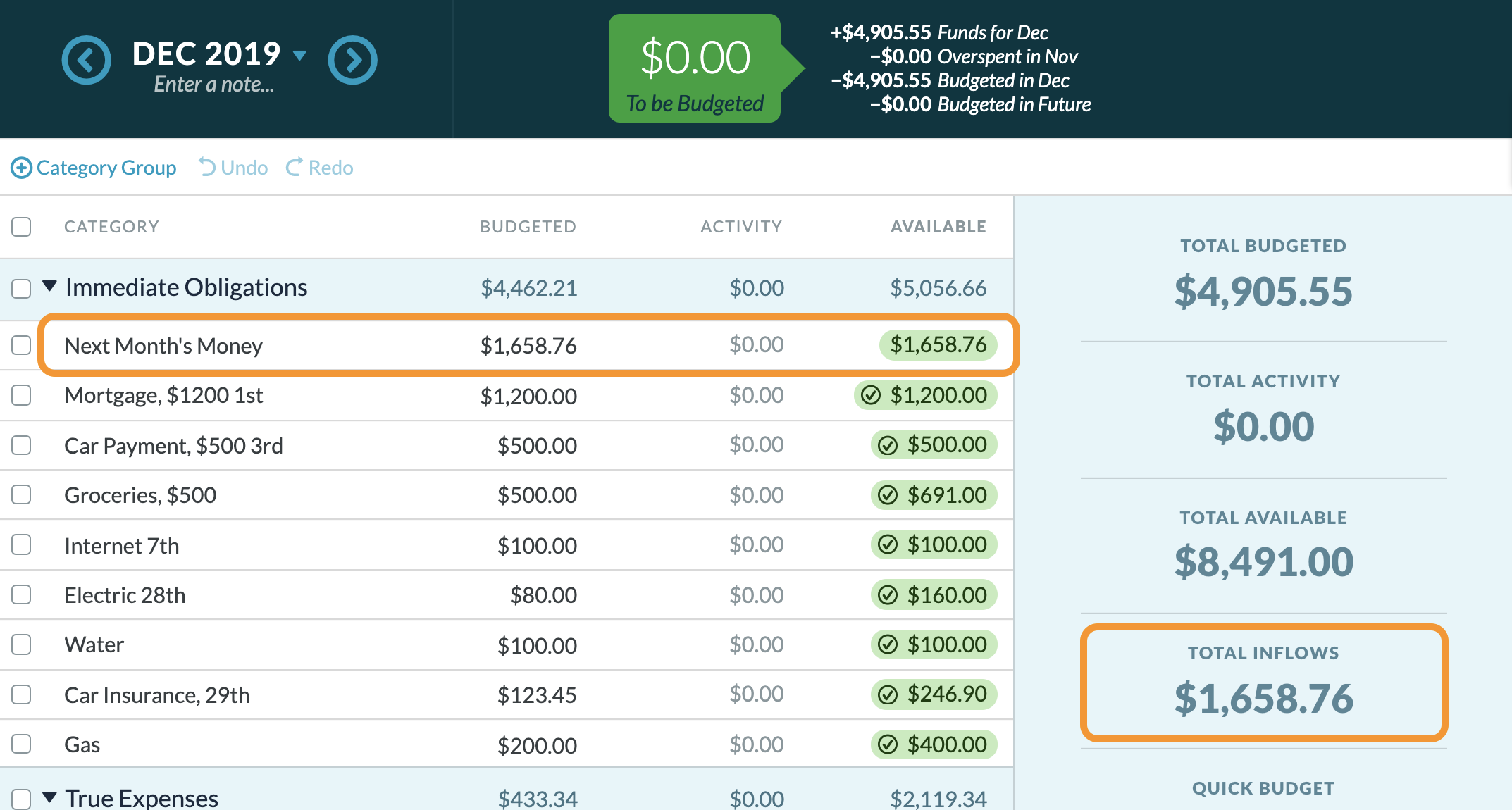 You Need a Budget helps you to stop living paycheck-to-paycheck, get out of debt, and save more money. This app starts by link your bank account(s) so that it can track all your expenses. After signing up, you get a free trial for 34 days (I'm not sure why such an unusual trial period, but maybe it gets people talking about?). YNAB:
Makes it easy to share finances and spending goals with your partner.
Has "Four Rules" that they strongly believe will help anyone become a budgeting ninja.
Gives you the option of manually adding your transactions if you want to avoid linking your bank account.
Only allows you to budget for the money that you currently have; it does not include forecasting capabilities like some other budgeting apps.
Offers free daily workshops on budgeting, debit card, credit card, and savings strategies. These daily workshops help you realize the importance of solid financial management.
Your options for using YNAB include: the web, the iPhone App Store, and of course if you have an Android: Google Play.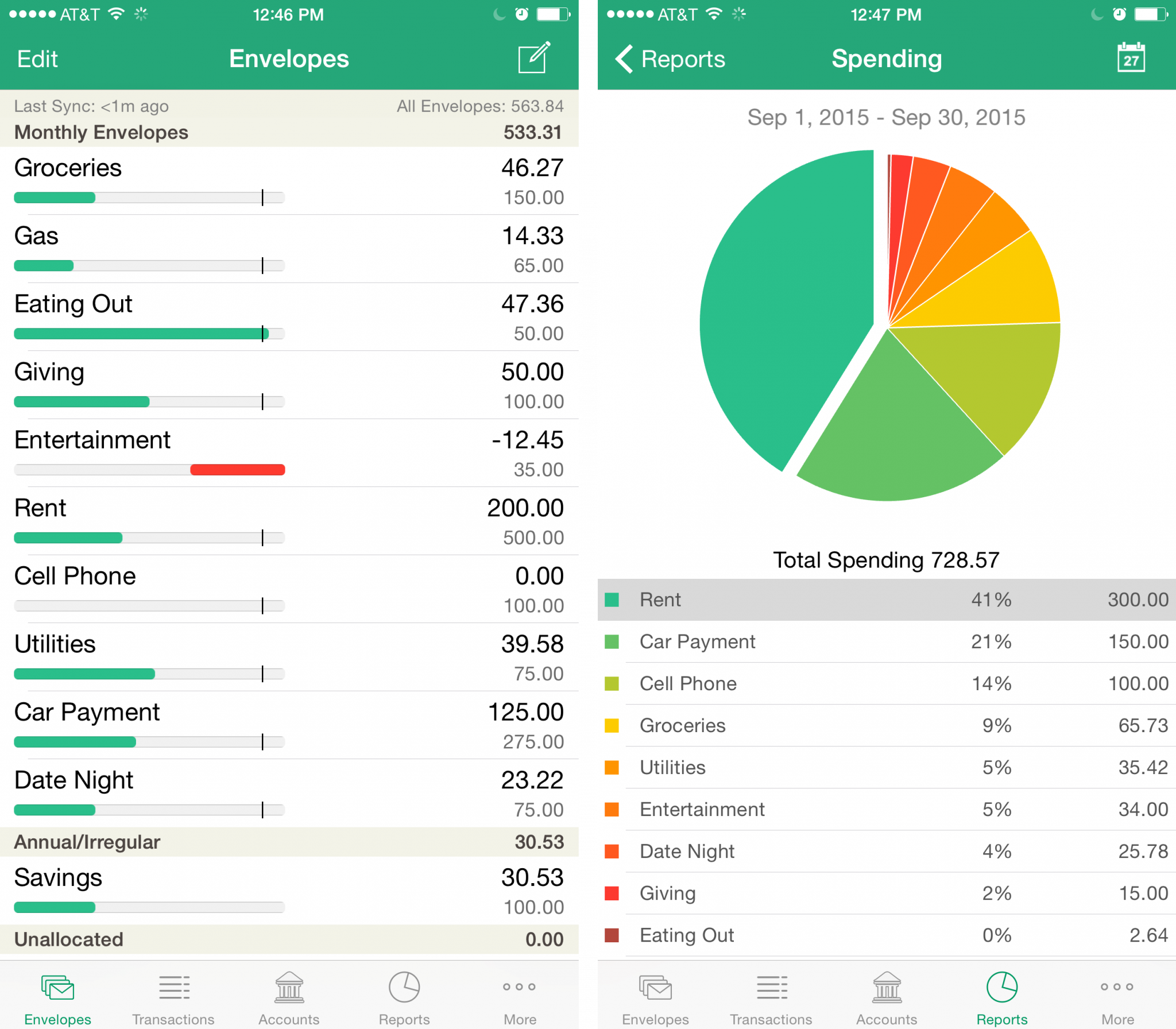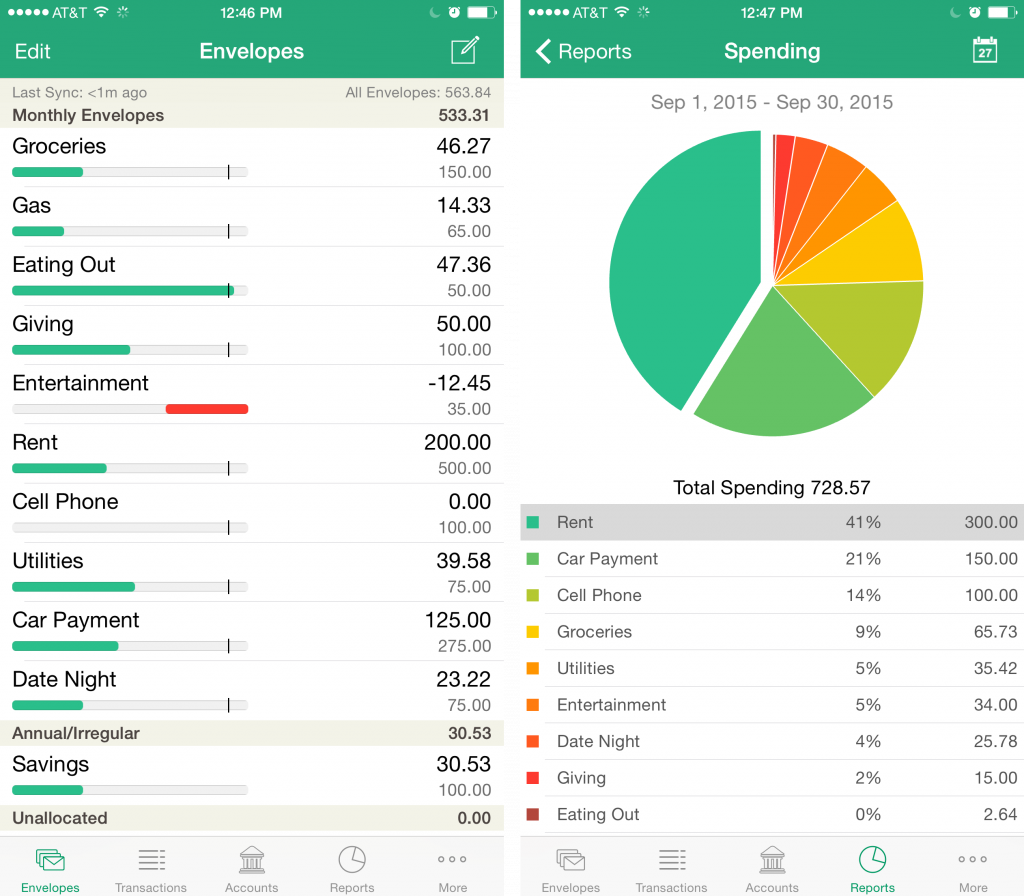 Goodbudget is a great choice for basic household money management. It's one of the best apps for beginners who want to track expenses and manage their assets. Here's how it works:
They have a concept of "envelope budgeting" – which is essentially putting the cash for your purchases into different "envelopes" (digital, of course) for each spending category. For example: groceries, debt, or restaurants.
Goodbudget helps you categorize your purchases and set limits on how much to spend in each category.
The app gives insight into your purchasing behaviors that help you save money.
With Goodbudget, you're required to manually input each one of your transactions using the envelope method described above. By doing this, you're held accountable to practice conscientious spending and you can see exactly where your money goes each month.
They offers educational tools, such as a blog, podcast and free online courses.
Get started with Goodbudget in the Google Play or the App Store.
Although Wally is currently only available for Apple devices, it's very good at offering insights on your spending, helping you set goals, as well as increase your savings. Let's take a further look at Wally:
The app allows you to track group (such as family, friends, or colleagues) expenses, so everyone can have a consolidated view of your joint credit cards, savings and loan accounts.
Wally helps you stay organized and plan ahead, with helpful bill reminders and shopping lists.
Using the Wally app, you're able to get insightful info that makes good financial habits easier. These insights take the form of interactive charts and graphs, to help you easily visualize your data.
Wally is available in 70 countries!
You can set specific saving goals and quickly track your progress.
If you're interested, head over the App Store to signup for Wally.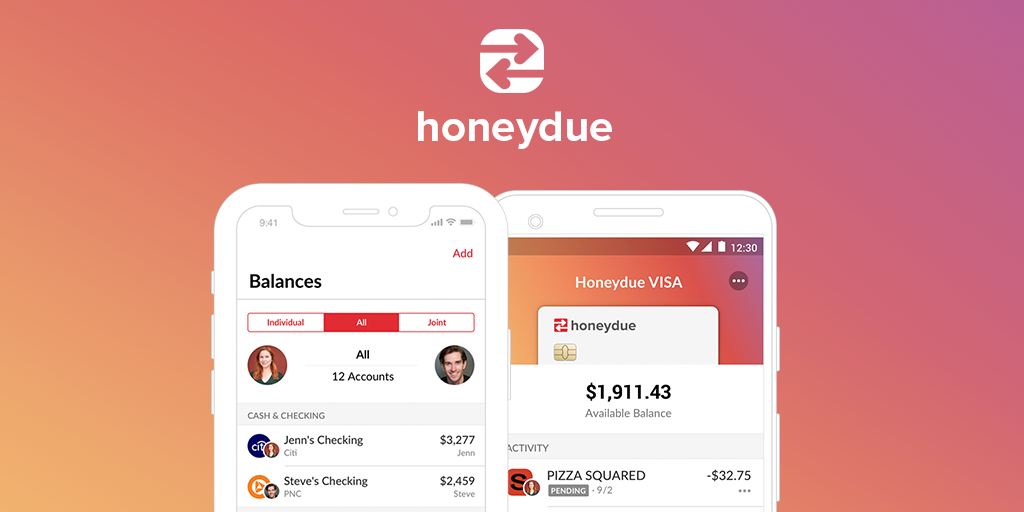 Honeydue is also designed for couples, just like the Zeta money manager app. The app is offered for free. Here's some of its features:
Honeydue allows couples to choose how much money they want to share together.
It supports over 20,000 banks in 5 countries
You can set monthly household spending limits for specific categories, and get notifications when you're approaching the limits.
The app offers a platform where couples can chat about money.
You can track and split expenses with your partner and get reminders when it's time to settle with one another.
Honeydue has recently introduced joint banking, so couples can easily collaborate and manage their money in a free account with plenty of features.
The app is available on Android, or iPhone.
Summary
I know, I know, this is quite an extensive list of the best budgeting apps! But hopefully with this list you can easily narrow it down to choose the one that's best suited for your needs. Got any other favorite budgeting tools that weren't mentioned? Please share in the comments below!