A prepaid debit card is a great option for making your everyday purchases. However, before using your prepaid card, you must first load it with funds. Then you can use it just like you'd use a normal debit or credit card.
These cards are convenient, easy to get, typically don't require a credit check, and can even be helpful for budgeting your money. There's never a risk of "spending more than you can afford" like with a credit card, because you can only spend whatever funds you've pre-loaded on your card. Most prepaid debit cards offer features such as mobile check deposit, online bill pay, ATM deposit/withdrawal and direct deposit.
Let's take a look at the 5 best prepaid debit cards: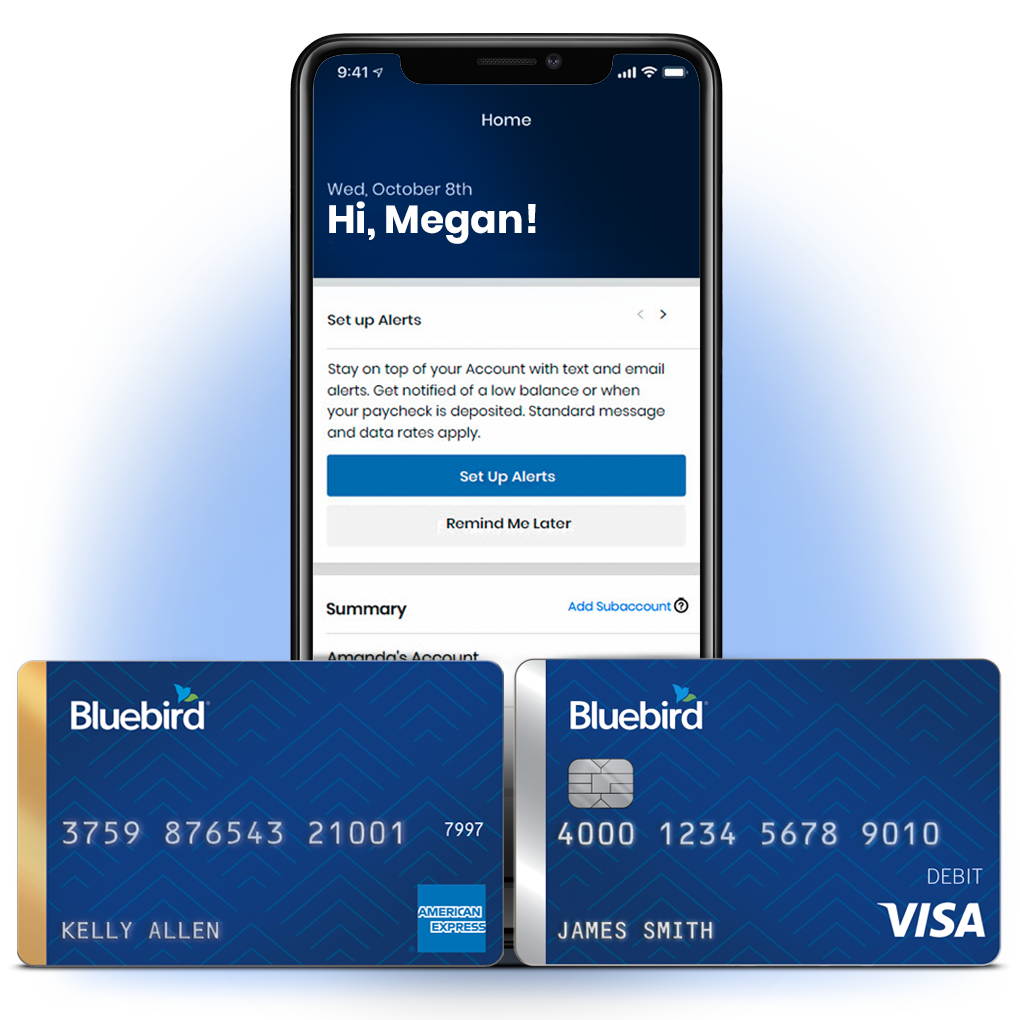 The Bluebird Prepaid Debit Account is provided by American Express. It's an FDIC-insured debit card that comes with virtually no fees. This card functions like a checking account, so it's a useful alternative for people who, for various reasons, cannot get a traditional bank account. Bluebird's impressive list of features makes it our #1 choice as the best prepaid debit card.
The Bluebird card is best for families who want their kids to learn to budget and save in a safe account that's linked to their parents. It's also a great choice if you want a card that doesn't charge overdraft fees or allow you carry a negative balance. Also, if you need a low-fee alternative to a bank account, this might be the perfect choice for you.
Pros
No purchase transaction fees.
No monthly maintenance fees.
It has an extensive network with more than 30,000 MoneyPass ATMs (and all these are free to use).
There are several ways that you can top up your card (such as at a Walmart checkout register).
It comes with valuable services that are uncommon with other prepaid cards such as low balance email alerts, check-writing, and more.
Cons
Withdrawing money involves fees.
You can't get cash back at retailers.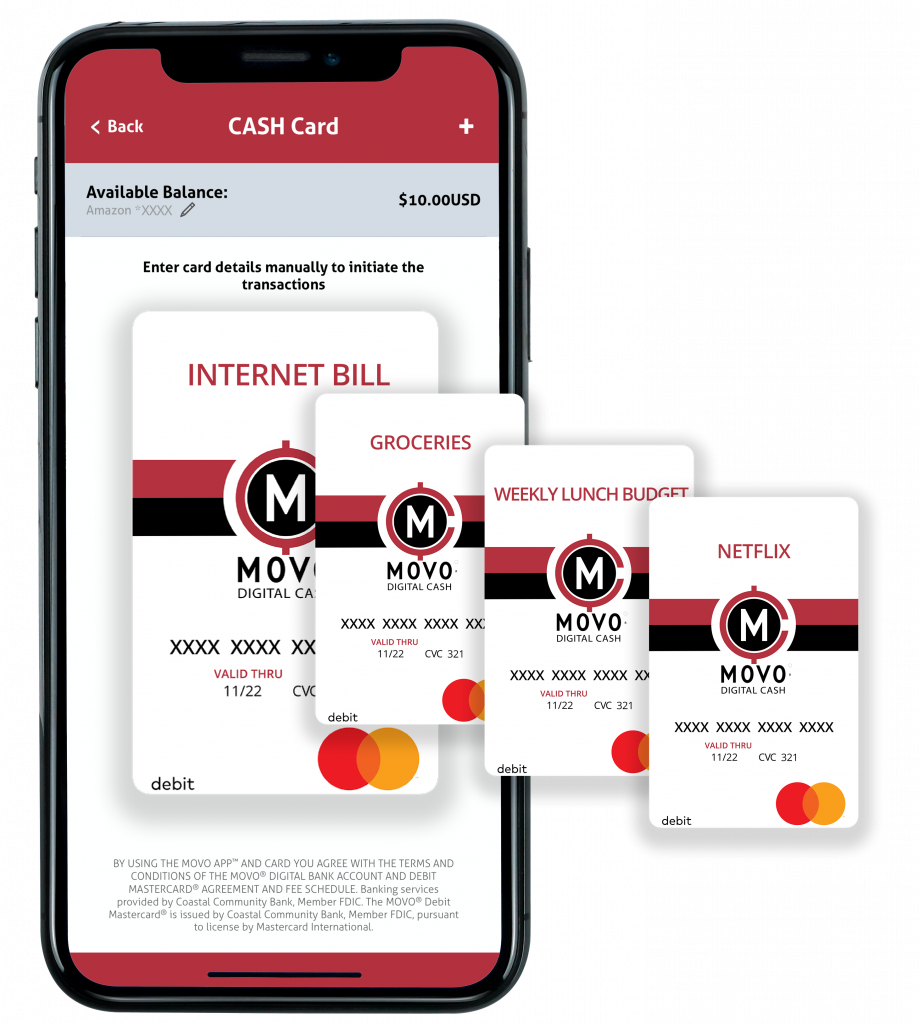 The MOVO Debit Mastercard is designed to offer you numerous payment options without the need for a traditional bank account. One cool feature about MOVO is that you can create a digital CASH card as a secondary disposable account to be used for specific online transactions – making your online shopping safer.
There's no activation or monthly fee and you won't be charged fees for ATM withdrawals at any of their 47,000+ in-network ATMs. However, for Out-of-Network ATM transactions, a fee is charged.
Pros
Using MOVO Chain, you can make direct Bitcoin to Bitcoin transfers to any individual in the United States.
Fast PtP: Person-to-person money transfers are quick – and once funds arrive into a MOVO account, you can use them right away. No more hassle of transferring funds to an external account first.
MOVO allows you to manage your account entirely from your smartphone.
There's no monthly fee as long as your account is active.
Unlimited direct deposits are available.
Funds are FDIC insured.
Cons
You're charged a monthly fee of $4.94 for inactivity if your debit card is dormant for three months.
It doesn't come with the extra security of EMV chip technology.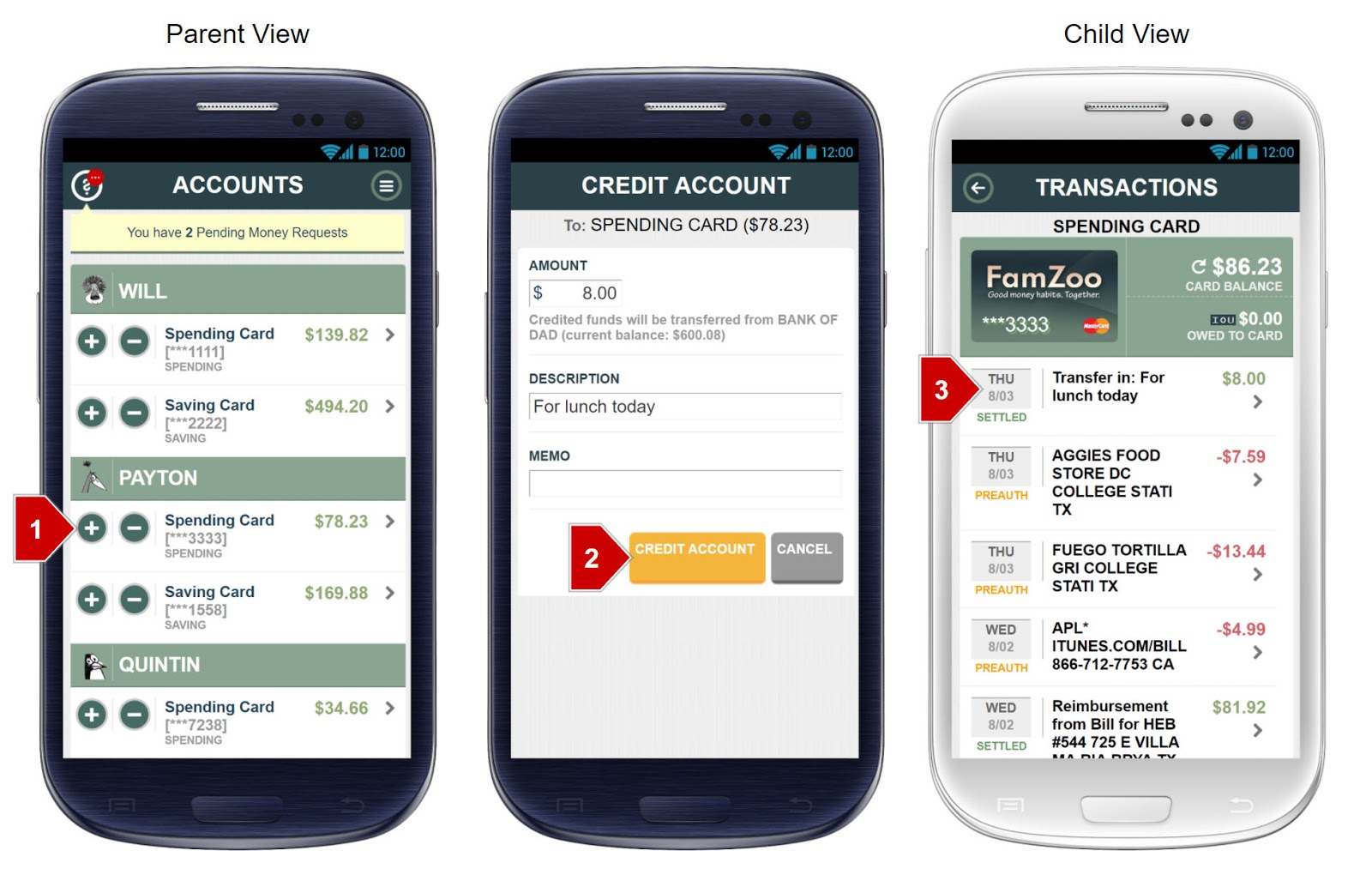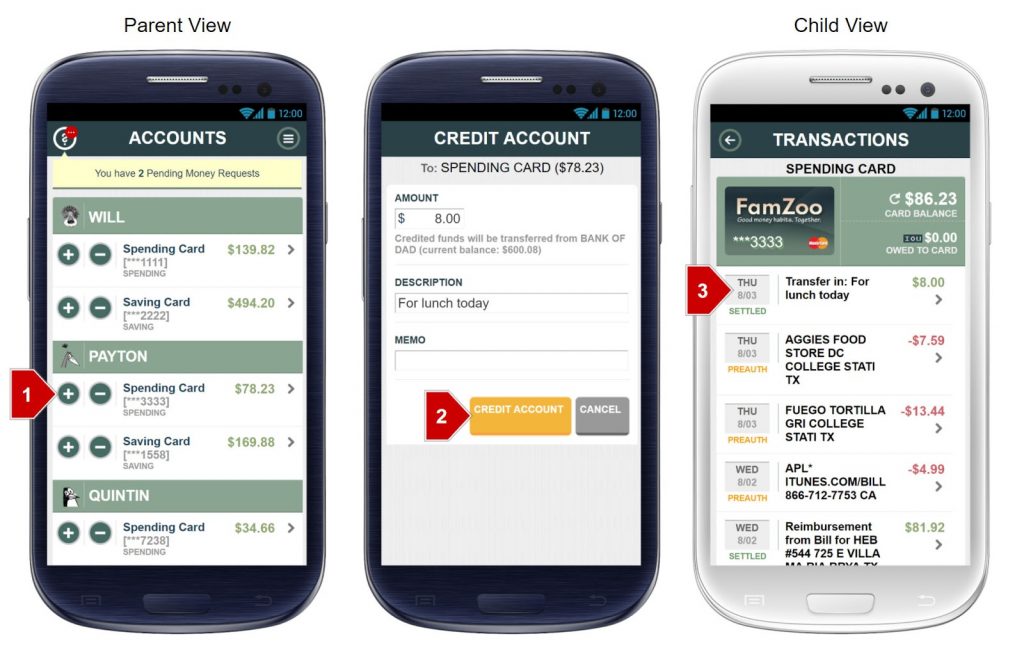 As a parent, it's crucial to teach your kids how to properly manage their money. But this can to be difficult considering we're living in an almost cashless society. Good news, though – FamZoo has made it possible and quite convenient.
There are several ways that you can load money onto your FamZoo card. You can use the bank transfer method. You can use their "Reload @ the Register" option to top up your card at retail locations including Walmart, 7-Eleven, Rite Aid, Walgreens, and more. And you can even add cash to your card via MoneyPak.
Pros
Parents are in total control.
It's quick and easy to set up your account.
It's easy to teach your children about saving and budgeting using payment checklists, savings goals, and "Parent-Paid Interest".
Direct deposits are available.
They offer a free trial so you can test it out before you have to pay.
Cons
Monthly fees ($5.99) for up to 4 cards.
You can't deposit checks via their mobile app.
No ATM network membership (so you'll be charged withdrawal fees every time).

The PayPal Prepaid Mastercard is offered by Bancorp Bank and allows you to easily transfer money from your PayPal account to the prepaid debit card. This can be pretty handy for folks that use their PayPal account a lot. This prepaid debit card comes with comparable options and fees in relation to its competitors.
This card works best if you already have a PayPal account. It's also useful if you don't have a bank account or have had problems with managing your bank account in the past (such as being penalized with overdraft fees). On top of that, if you want the flexibility of Mastercard being widely accepted, the PayPal Prepaid Mastercard is there for you.
Pros
You can get cashback free at retail checkouts.
No fees to transfer from your PayPal balance.
A savings account that comes with up to 5% APY is available.
Cons
PayPal transfer limit of $300 per day.
You cannot access the online services without first linking your card to your PayPal account.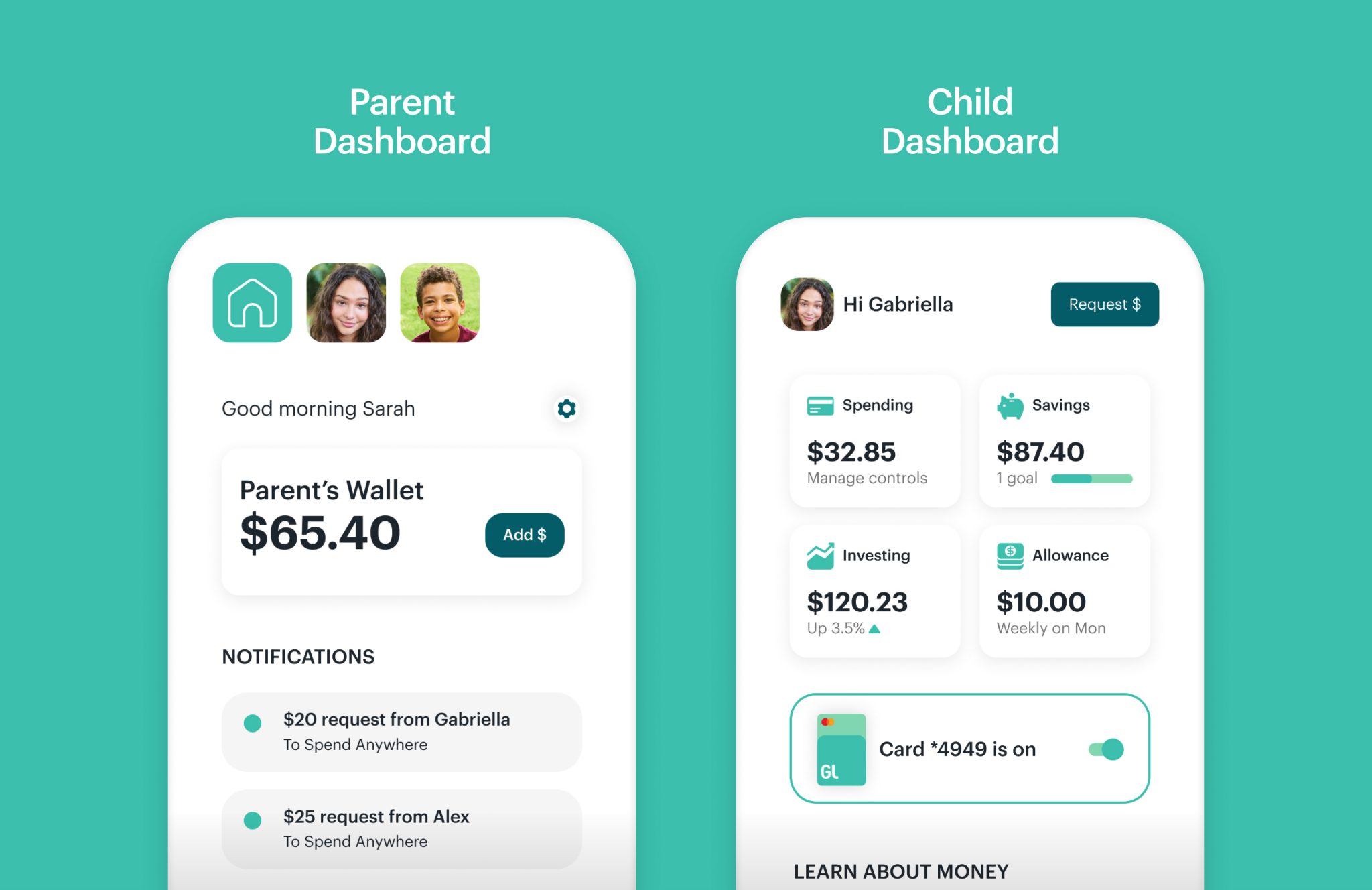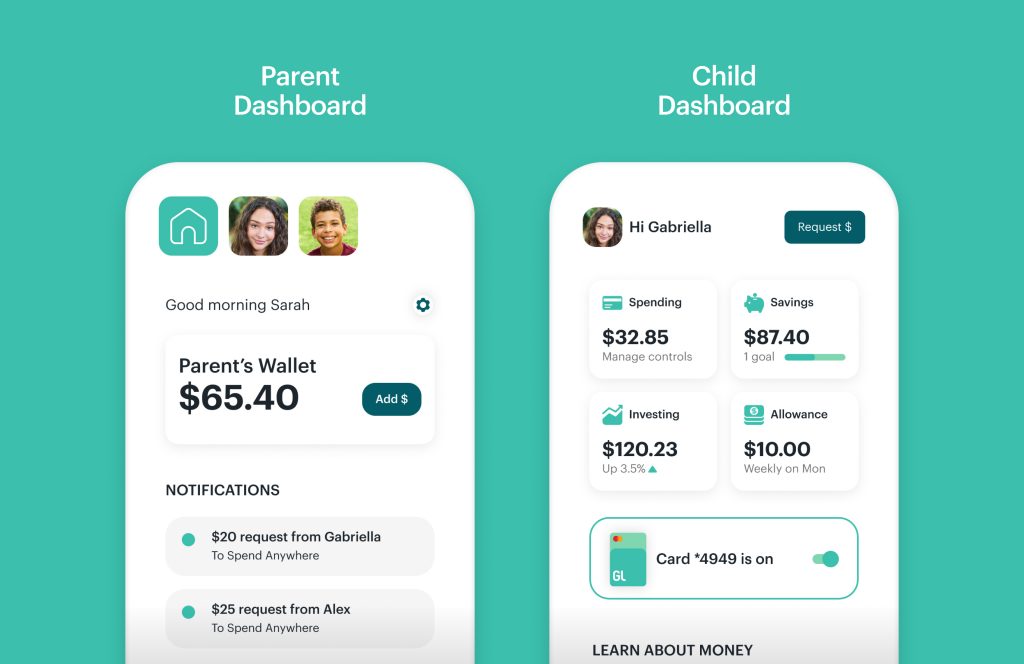 The Greenlight prepaid debit card offers you granular control over your childrens' money. For example, you can set spending limits for certain stores. It also has a unique savings account that can earn interest and even an investing platform for your kids to invest in real-time (but with your permission of course). If you're a parent that wishes to control the spending of your kid, and teach them good money-management habits, then this is the perfect card for you.
Pros
Usage limitations for the kids.
It comes with customizable alerts.
Ability to include multiple children on a single account.
You get access to a visual learning tool.
Instant alerts.
Easy transfers.
Cons
$4.99+ monthly fee.
Card replacement costs (after the first free one, $3.50).
Summary
As you can see, a prepaid credit debit card is one of the best ways to have control over your spending and budgeting habits. That's why so many parents choose these cards for their kids. Since there's a lot of different options for prepaid debit cards, make sure you look closely at their various features and fees in order to find the right one for you.