Sending money abroad can be quite challenging, especially if you're a business owner. However, InstaReM makes it easy to ensure that cross-border payments are straightforward and successful.
If you haven't heard of it, InstaReM is a digital platform for sending money overseas. Based out of Singapore, it allows you to send money internationally, both for personal or business reasons, using competitive exchange rates. InstaReM has offered a global payments solution to over 130 million customers from many different countries and industries.
You can register for InstaReM through its official website (www.instarem.com) or one of its mobile applications (App Store or Google Play). Customers can make their payments through bank transfers, or depending on their country of residence, wire transfer.
The mobile apps help you easily create and track money transfers. The platform offers 24/7 customer support either through email, chat, or phone. InstaReM ensures the safety of your funds by using a separate account that's reserved specifically for the money of its clients.
InstaReM's features include
Batch payments. Business clients can set up batch payments by using the InstaReM MassPay tool. This allows for multiple simultaneous payments.
Higher limits than personal accounts. Business accounts are allowed to perform higher valued remittance compared to personal accounts (depending on the country).
Company-branded debit cards. These enable businesses to showcase their brands by getting their employees the InstaReM company-branded cards. These cards can then be used for payouts, payrolls, daily payments, and disbursement.
Multi-currency accounts. Clients can access local bank accounts in USD, EURO, GBP, SGD, and HDK. However, these services are not provided to business customers in the US.
Quick registration. New customers can sign up in mere minutes. Registration can be done through the InstaReM website or one of the mobile apps.
Numerous payment methods. Members can make payments through bank transfers or wire transfers from all countries supported by InstaReM. Other regions can even use additional methods as follows:

ACH – USA
Debit cards – European Union and the UK
POLi – Australia
FPX – Malaysia

InstaReM customer care. It provides 24/7 customer service through email, chat, or voice calls. The firm responds quickly to all the concerns of its customers and has been reviewed quite highly for its customer support.
Safety of funds. InstaReM uses segregated bank accounts to hold clients' cash to ensure the funds are safe.
InstaReM newly updated mobile app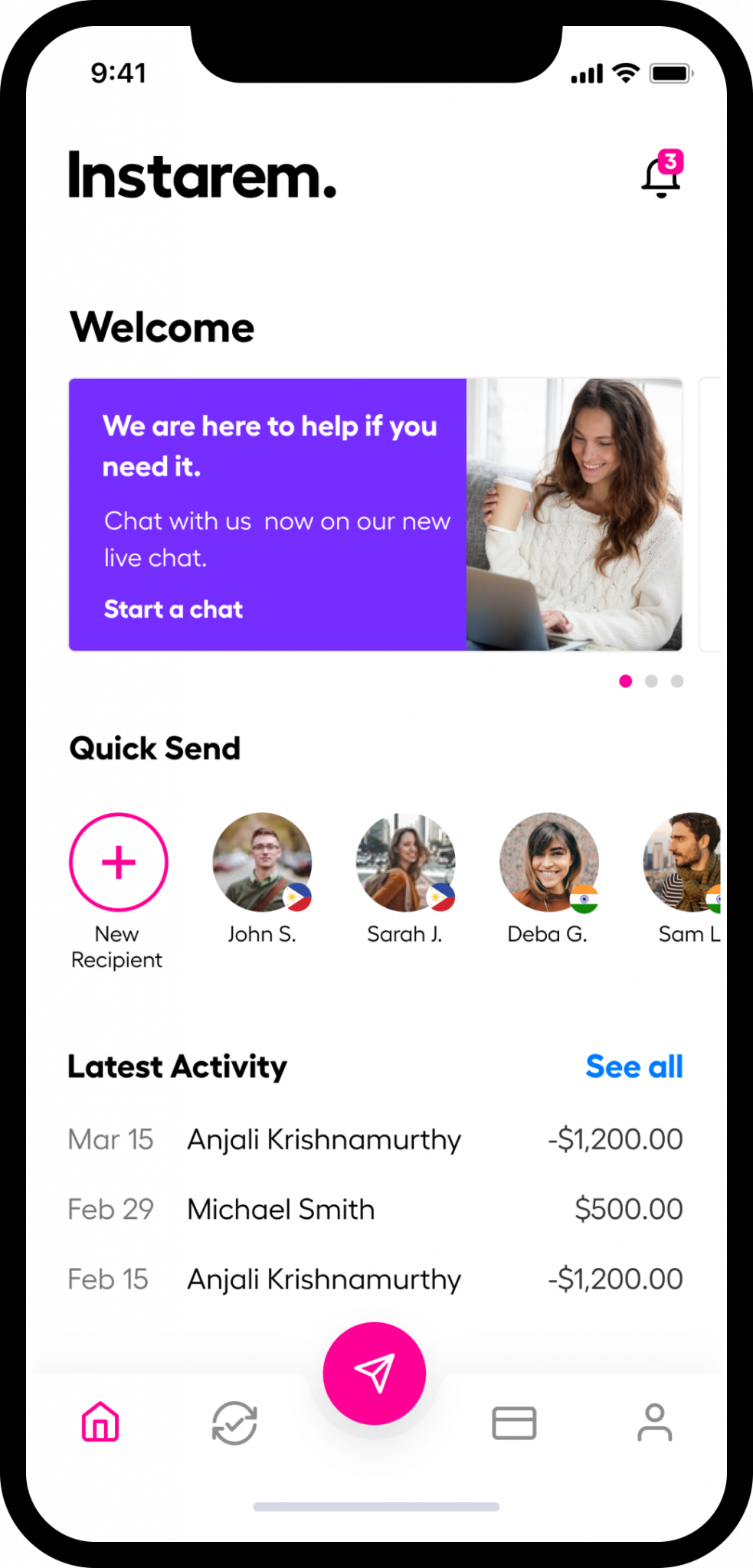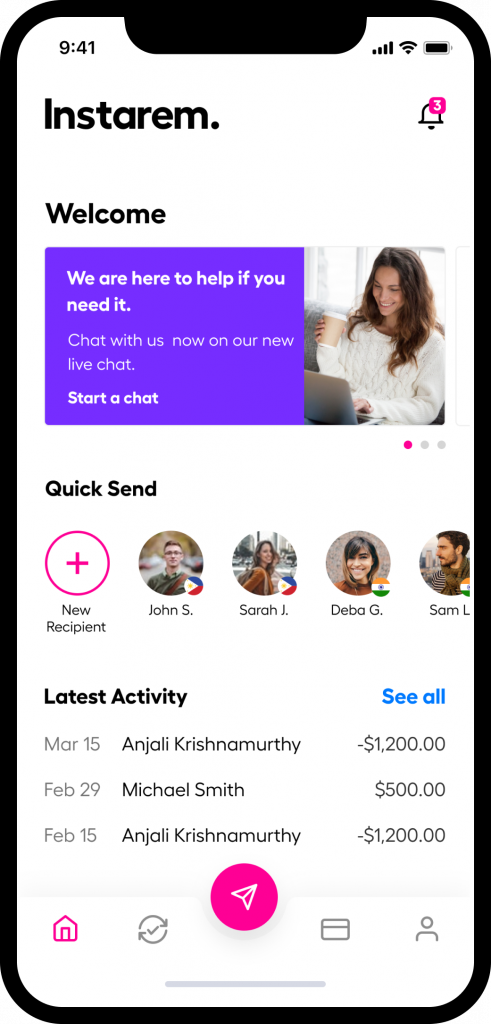 Instarem recently announced a newly updated mobile app as well as a broader rebrand — providing a new logo and a freshly organized website with a new modern look. The rebrand is part of their goal to continually improve money transfer processes and streamline the financial activities of their customers. The main purpose of rebranding was to improve their cross-border payment offerings and offer new consumer initiatives.
Other than a fresh logo, the updated global payments platform app has some new features. Some of these features are meant to further assist companies working within key global markets, including the UK, EU, and the US. These improvements will enable retail users to experience a smoother payment experience. InstaReM's company leaders are envisioning that the firm will play a more important role in the daily lives of their customers. Besides that, the company also wants to offer the fastest transfer times in their industry.
Instarem's new identity reinforces their belief that digital remittance should be available to everyone worldwide, no matter what location they're in. In addition, a digital cross border payments platform should be simple and fast. The company plans to offer more options to customers in certain geographical locations in the coming months – specifically in the Asian-Pacific market. These options include the use of a customer-facing app and a consumer debit card.
Instarem currently processes more than $6 billion annually. They work with all business sizes, but currently, they're gaining the most attention from small and medium-sized businesses. It's believed that this market has huge interest in the business offerings of Instarem, and they like to pay attention to consumer demand.
InstaReM rebrands to Nium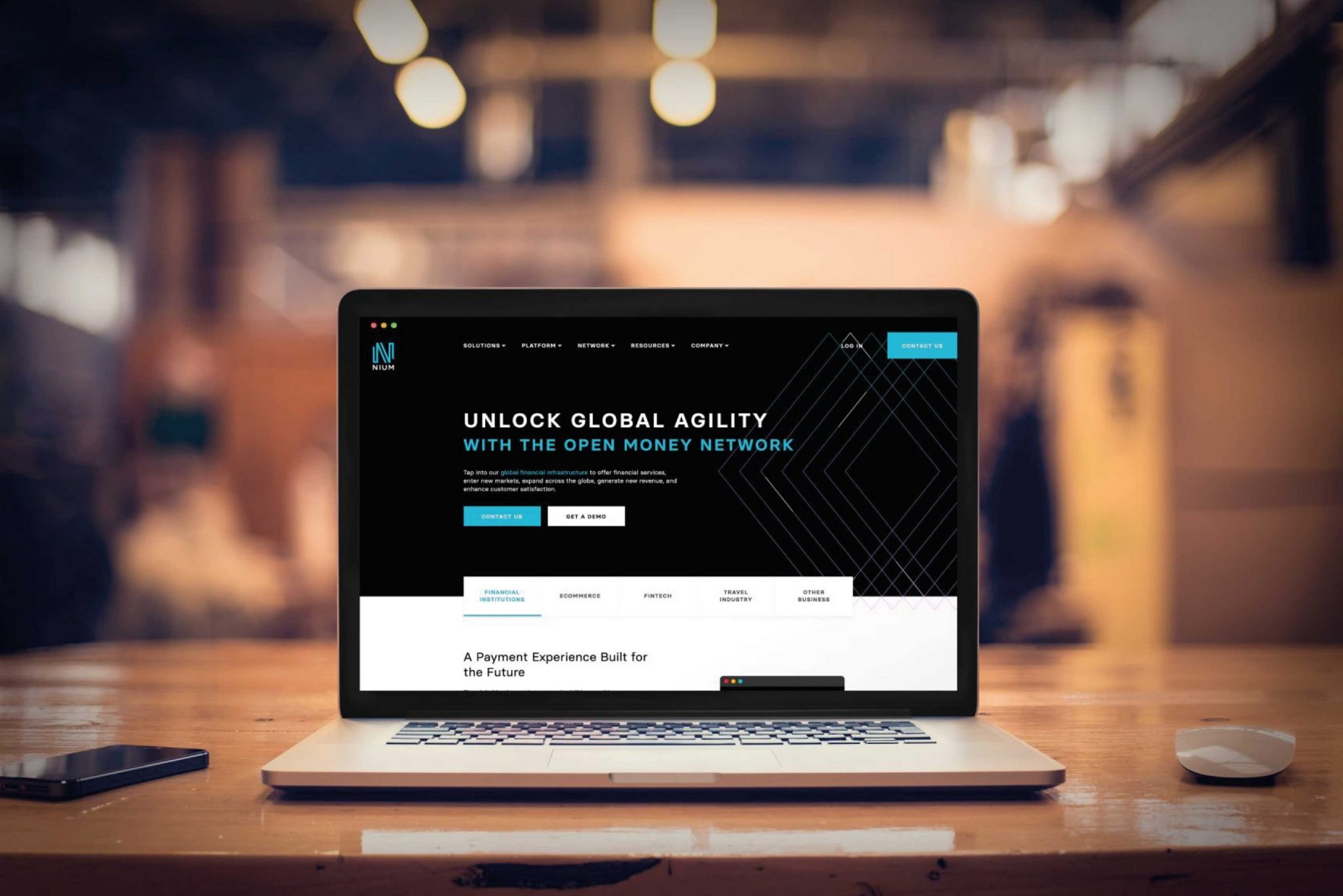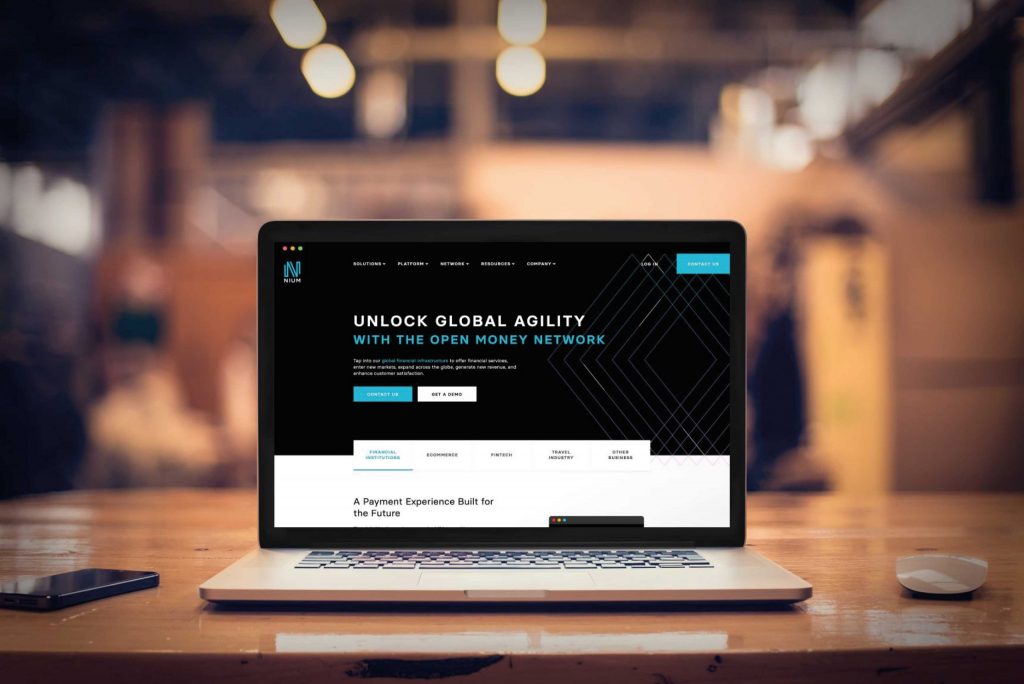 InstaReM is now rebranding to be part of Nium. Nium is a global enterprise payments platform originally formed by the team that founded InstaReM. Nium is the first international payment platform that allows businesses to send, receive, and spend money worldwide, with fewer restrictions. Its ambition was to help create a world in which everyone is free to use their money regardless of their location, the time, or the recipient.
The launching of Nium was announced during on October 27, 2020 in Las Vegas. Until then, there was no open money network quite like Nium. It provides an opportunity for all the organizations working with it to become part of its open network market. Fintech, commerce platforms, digital financial institutions, online marketplaces, and travel companies have all jumped on board.
Prajit Nanu, the co-founder and CEO of Nium said:
"As we look to the future, our strategy is to move beyond merely creating services on our own proprietary platform. We have worked really hard in the last four years to build new capabilities that open a world of possibilities in the global payments universe. To express our broader capabilities to the world, and to engage more directly to our existing and future enterprise partners, we have rebranded InstaReM to Nium. We aspire to become enablers; creators of an open platform that businesses and partners use to build a world free of old constraints and restrictions – a true world of Open Money."
Most importantly, by using Nium's ability to send, receive, and spend money, members will be able to build new products and services using the platform. Members can use the Nium system in three ways:
Buying off-the-shelf products.
Building innovative products and services through the Nium platform. These offer cross-border money transactions that are quick, cost-effective, and convenient.
Nium will also help them build custom integrations for their enterprises.
Nium is the first organization to partner with Visa's Fintech fast track program. It works with many popular financial institutions and startups, helping them build financial products and services for the future.
InstaRem's reviews are also quite good. They have an "Excellent" (4.3/5) rating on Trustpilot.
We'd be remiss not to mention some deficiencies of the Instarem platform, though:
Only available online: users must have an internet connection and a devices that can access the website and/or app, in order to use their services.
No fixed transaction fees. The higher the amount you transfer, the higher the transaction fees.
The bottom line
InstaReM is a fantastic platform that allows individuals and businesses alike to send and receive money internationally. Businesses that use Instarem can even access local accounts in multiple currencies, as well as a travel debit card. By rebranding as part of Nium, InstaRem has access to an open market ecosystem that will surely help its members better realize their digital banking needs.
For a more in-depth look at this popular next-generation payments platform, check out our comprehensive InstaRem Review.