A payment gateway is a merchant service that processes debit or credit card payments for both offline (using Point of Sale (POS) processing) and online stores. They transfer information between a payment portal (such as a website or phone) and a bank. Every ecommerce business needs to use a payment gateway in order to run their business.
Some payment gateways are merely a way to charge cards, with higher fees (1.4-3.5%) being charged to the merchant and no monthly fees. But if you have a (more advanced) merchant account, then processing fees are reduced to as low as 0.10% per transaction, but come with monthly fees. Therefore most businesses start out with simple payment gateways, then once their transaction volume increases to a certain point, they switch to a merchant account.
What Do Payment Gateways Do?
Payment gateways pass information from the buyer to the seller through a processing platform. Once the buyer completes a checkout, the platform performs a transaction from the customer's account into the business' account.
A payment gateway collects customer card information and encrypts it for later processing.
A payment processor uses that information to charge the customers' bank or credit card provider.
How to Determine the Best Payment Gateway Option?
There are a number of considerations you need to make when it comes to choosing the right payment gateway that works for your business.
Security
When it comes to security, it's the number one concern among customers who do business online.
Customers will not spend money if they have doubts about the integrity of a payment gateway provider.
The more solid protection payment gateways have, the more comfortable customers will be when placing an order through a business' website. This is something to consider when choosing a payment gateway provider.
Payment Gateway Costs
No two payment gateway providers are exactly the same! Do your homework and make sure you choose the right one for you and your business.
Crunch those numbers! What will your budget allow? If it's tight, your best bet is stick to basic a platform that has the lowest fees.
If your budget isn't tight and you want something more upscale and require customization, consider those options.
Premium payment gateways are worth it for businesses who are willing and able to utilize the extra features they provide.
Payment Options
You should verify that the payment options accepted (ie Visa, Mastercard, Discover, American Express, Apple Pay, Google Pay, Amazon Pay, etc) match what your customers typically use to pay.
Most transactions performed by a business are done so at a domestic level.
Businesses performing at an international level require a payment gateway provider that caters to cross-border transactions.
Business Needs
If your business relies on payments made online, then it's in your best interest to invest in a reliable payment gateway service.
If your business is brick and mortar only, investing into such a service can be a waste of your time and money.
Recommended Payment Gateways
Listed below are the top payment gateways we recommend. They've made our list because of their ability to deliver a quality and secure service to online retailers.

Although not a super well-known payment gateway method, 2Checkout's processing service is free – so that's been crucial in helping them attract new customers from their competitors.
Over 200 countries worldwide have access to the payment services they provide.
With 2Checkout, there are a variety of pricing plans, each according to the options an online seller can use.
Here's the bottom line on 2Checkout;
USAGE
Free Online Gateway for business who rely only on the internet to make their sales
COST
2.4-3.9%, plus 30-45 cents for each completed sale
2% border fees added on top of each transaction fee
PROS
Comprehensive admin panel
CONS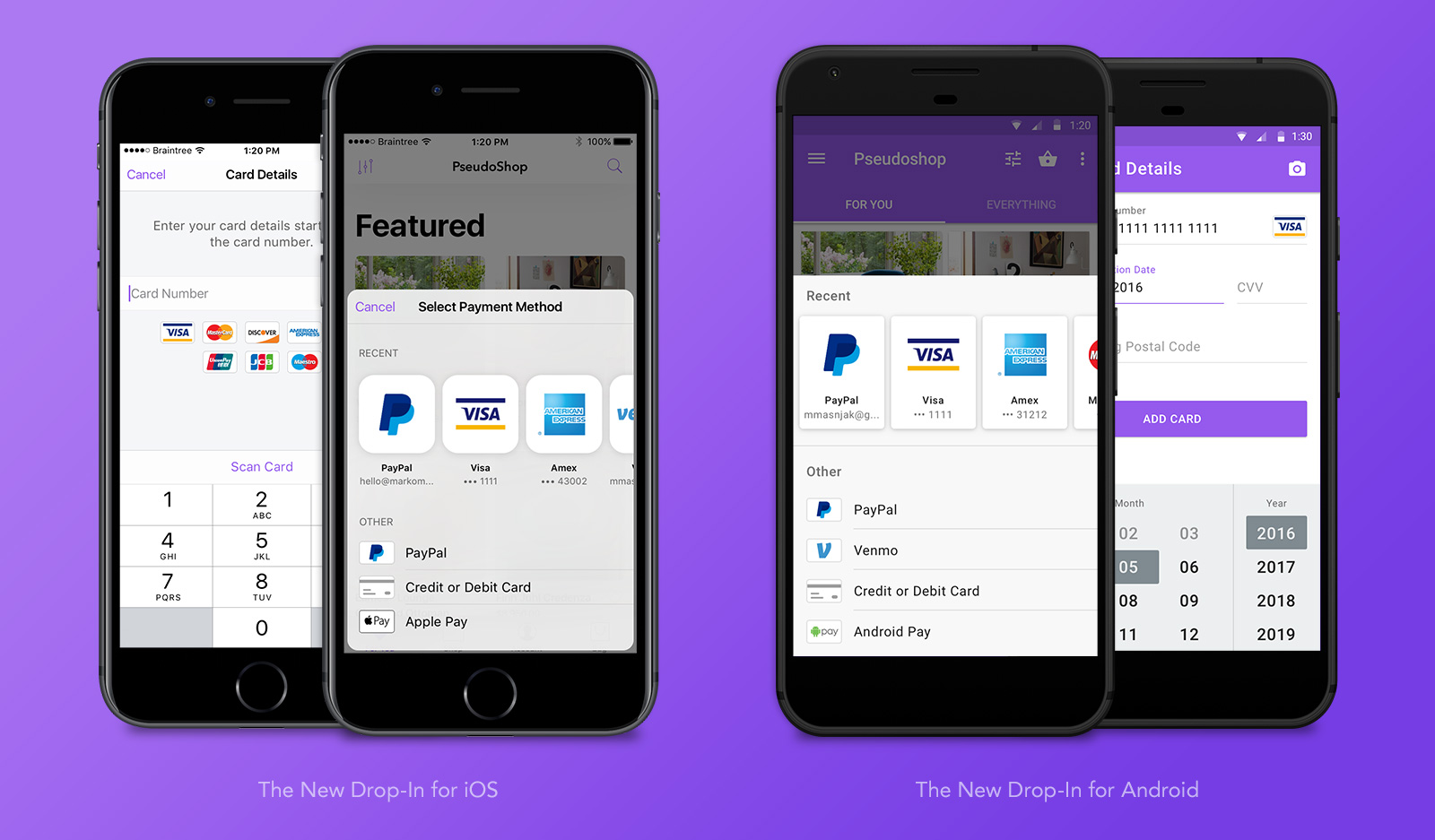 Owned by PayPal, Braintree provides in-store and online payment processing services. Through an appealing, easy-to-use interface, they accept the most popular payment methods to date. They also offer integrations with many other services and apps.
With Braintree, you get what you pay for! This is due to the simplicity of their service, combined with the extra features it comes with. For those preferring advanced options, though, this is likely not the right service for you.
To learn more about the differences between Braintree and PayPal, please visit this link.
USAGE
Sleek and simple navigation interface technology
COST
No Monthly Fees
2.9%, plus 30 cents per transaction
PROS
Solid developer platform
Multicurrency options
CONS
Lengthy setup times for new signups
Complaints of funds being unnecessarily held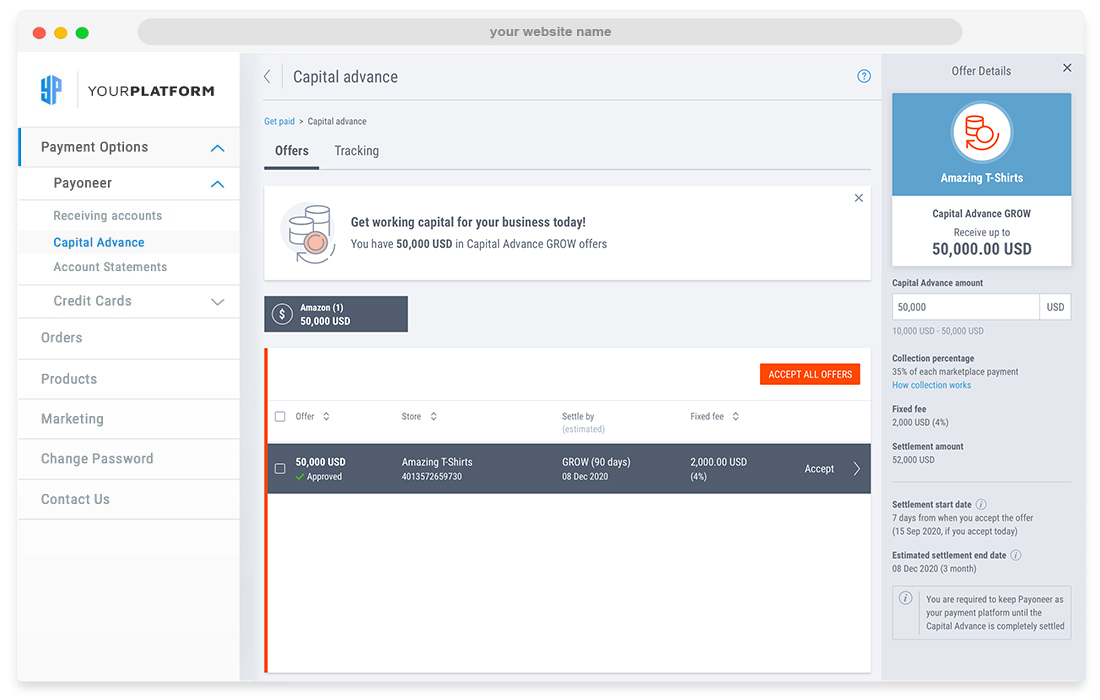 Many top companies such as Airbnb and Google use Payoneer's financial services as their platform of choice. Payoneer offers a transaction coverage of over 150 currencies, spanning over 200 countries worldwide.
For larger businesses, this is a great service. However, for smaller ones, Payoneer's services may be a bit too pricey.
USAGE
For international transactions
COST
No setup fee
Free Payment Processing between fellow Payoneer accounts
1% Fee towards eCheck payments
3% Fee towards non-Payoneer credit card transactions
PROS
Vast supports of over 200 countries and 150 currencies
Multiple support channels
CONS
Rates and exchange fees are typically higher than PayPal
Time consuming sign-up process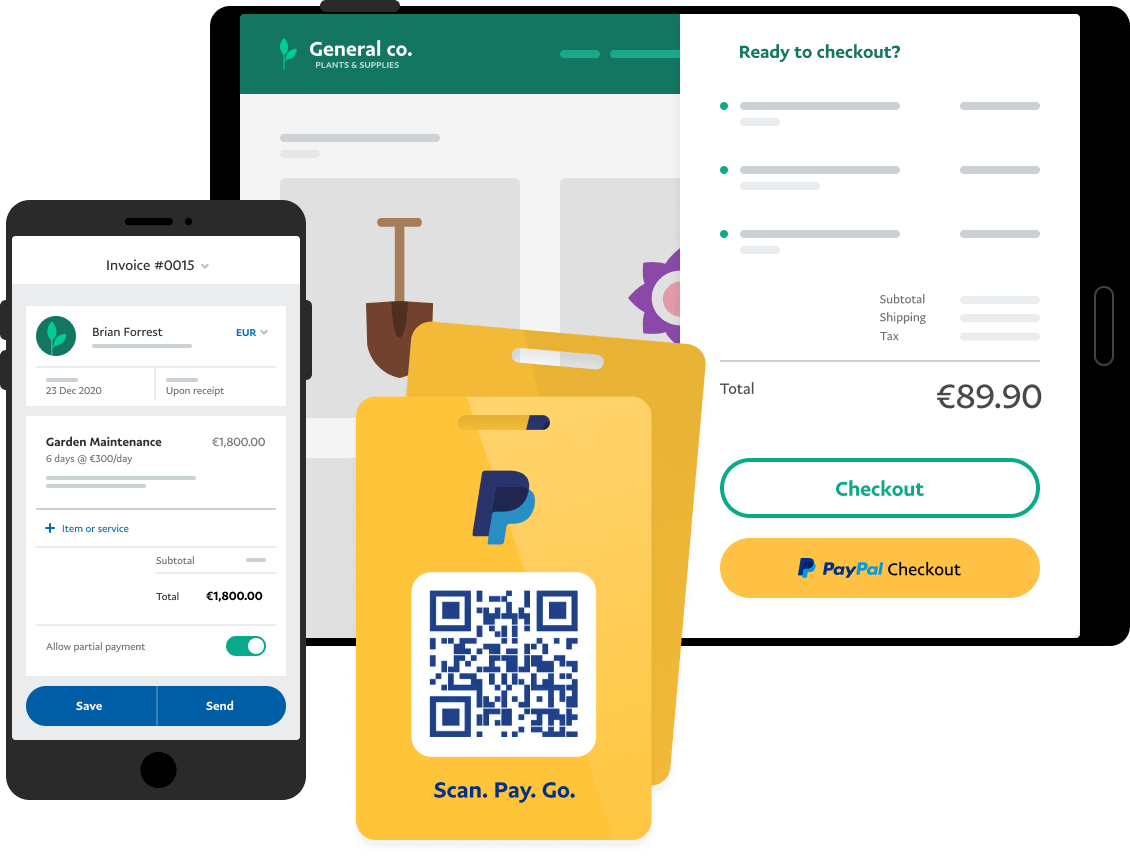 PayPal is among the most popular and widely-used payment gateway methods there is. This is due to them being one of the earliest ways to send and receive money online. This also explains why there are so many PayPal Business account users that rely on their processing services.
However, the fees can be a bit tricky to figure out …
Breaking down PayPal's system;
USAGE
COST
PROS
Easy to setup
Easy to customize
High adoption rate, so many customers expect it to be offered
CONS
Customer support can be frustrating
If you receive too many disputes, your account could be frozen or banned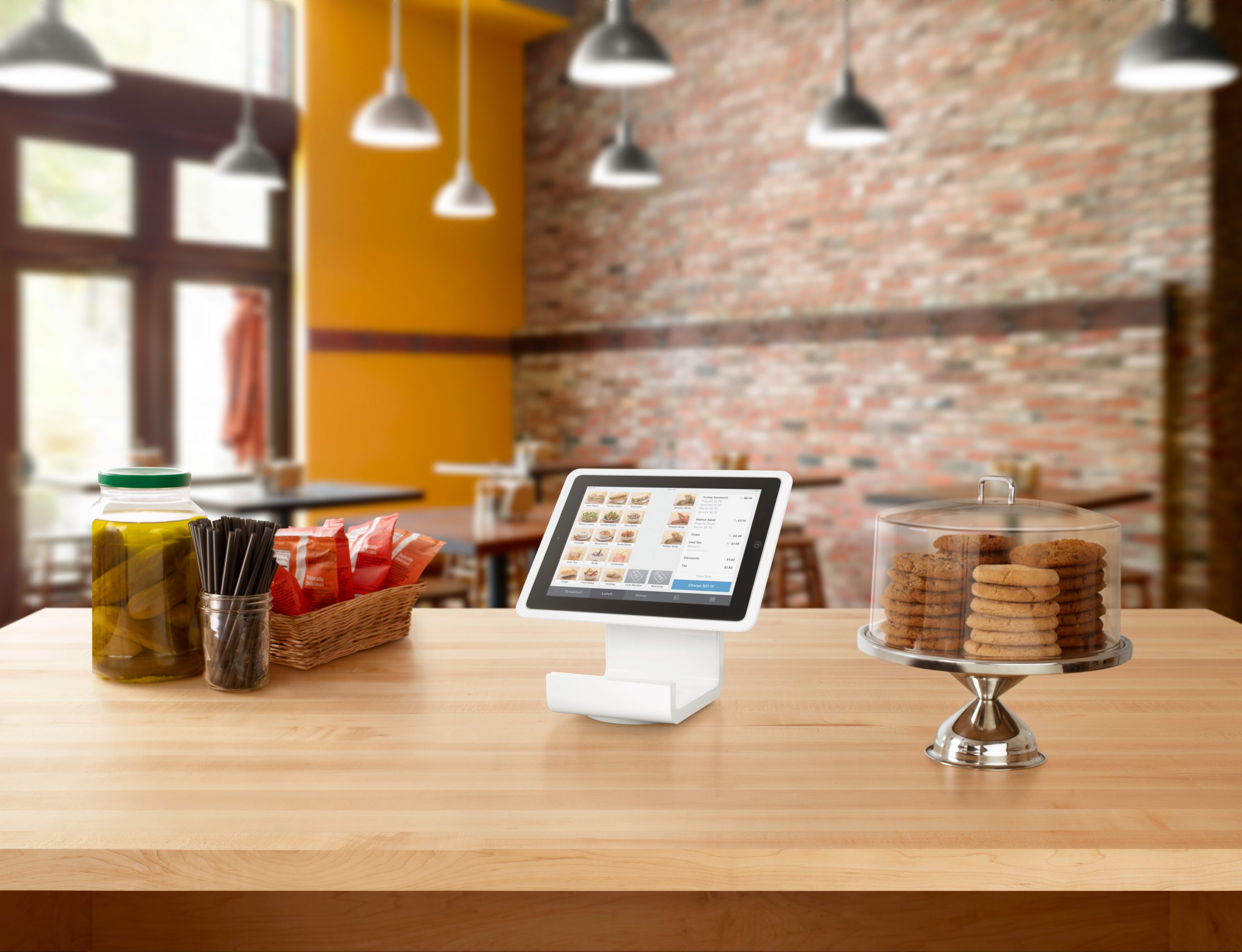 When it comes to receiving payments from customers, Square's app and software is easy to use. It is as convenient as it is popular, especially among small businesses.
Business owners using Square's payment services can either set themselves up online or in person. There is minimal startup cost and effort involved. This is ideal for businesses who wish to keep their payment processing options as simple as possible.
For those wishing for a payment gateway that has more complex options, Square may not be the right choice.
USAGE
Free payment setup for in-store and online businesses
COST
No monthly fees
No setup fees
2.9%, plus 30 cents charged per transaction
50 cents charged per delivery order
PROS
User-friendly interface
Free POS app
CONS
Slow customer service
Expensive add-ons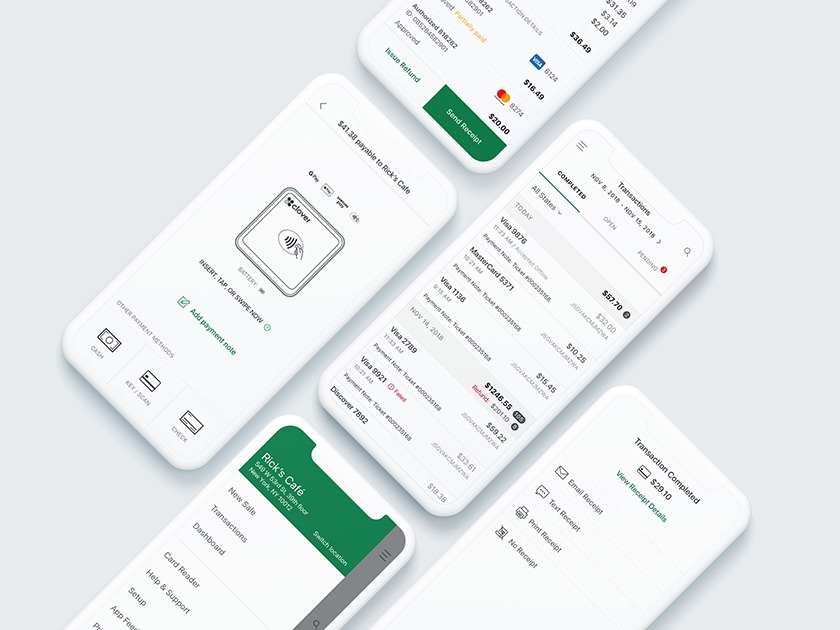 Payline's can integrate with over 175 online shopping carts, and is designed to accept mobile payments. They provide solutions to a wide range of companies: from Fortune 500's to startups.
They integrate with QuickBooks so managing your payroll becomes a breeze.
USAGE
E-commerce businesses with a majority of mobile sales
COST
Brick and mortar: 0.2% + $0.10 per transaction | $10 per month
Online: 0.4% + $0.20 per transaction | $20 per month
PROS
Excellent security
Highly-reviewed mobile app
CONS
Users have complained about unexpected fees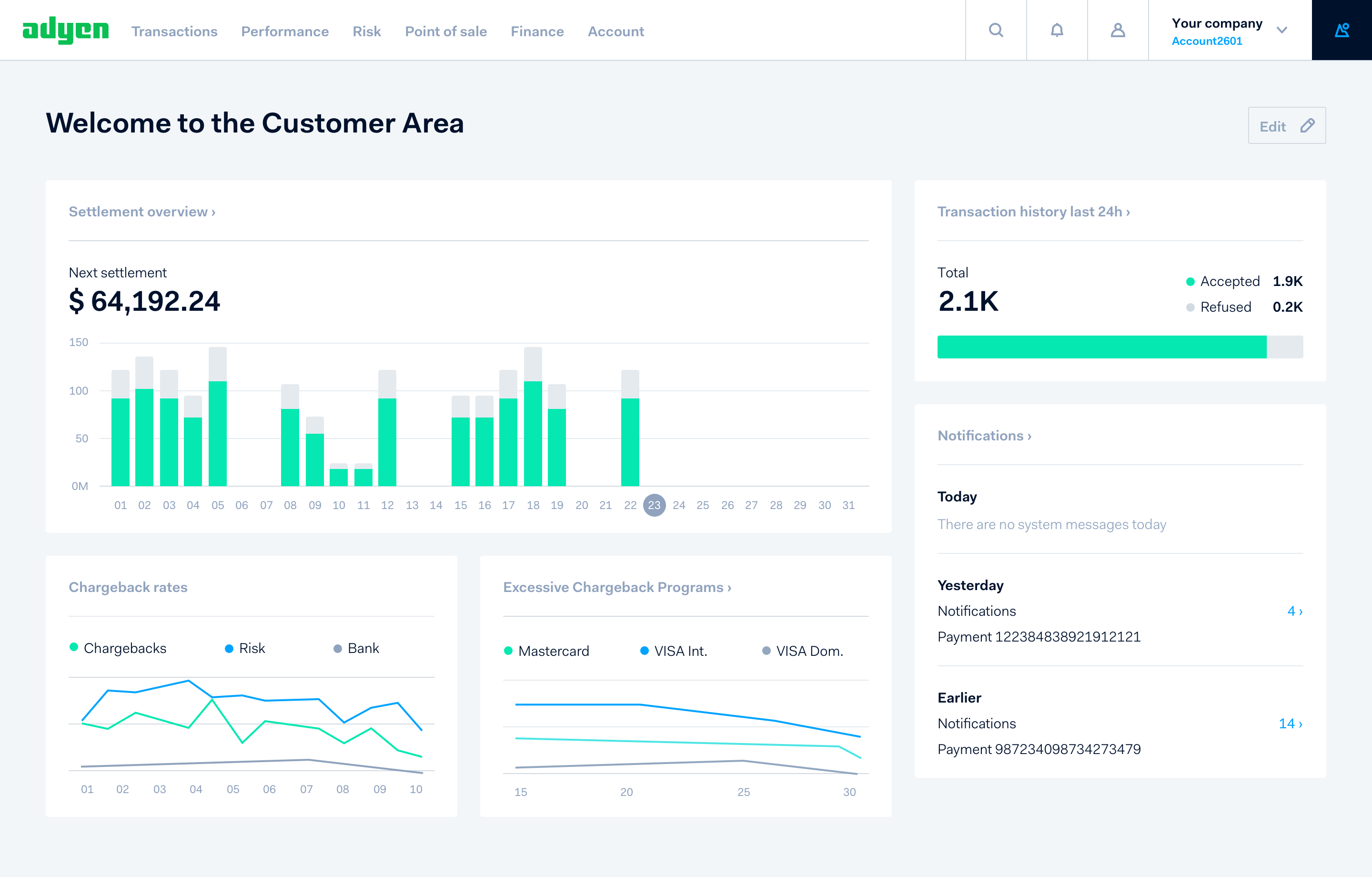 For those doing business on an international scale, Adyen proves to be an excellent choice. Their no-fee-per-use platform has been well received by many merchants.
If you have a high volume of transactions, Adyen deserves your consideration. However, a minimum invoice of $120.00 must be guaranteed on a monthly basis in order to Adyen worth your while.
USAGE
Premium International Payment Processing
COST
No Monthly Fees
No Setup Fees
Minimum monthly quota of $120.00 required
PROS
CONS
Complicated pricing model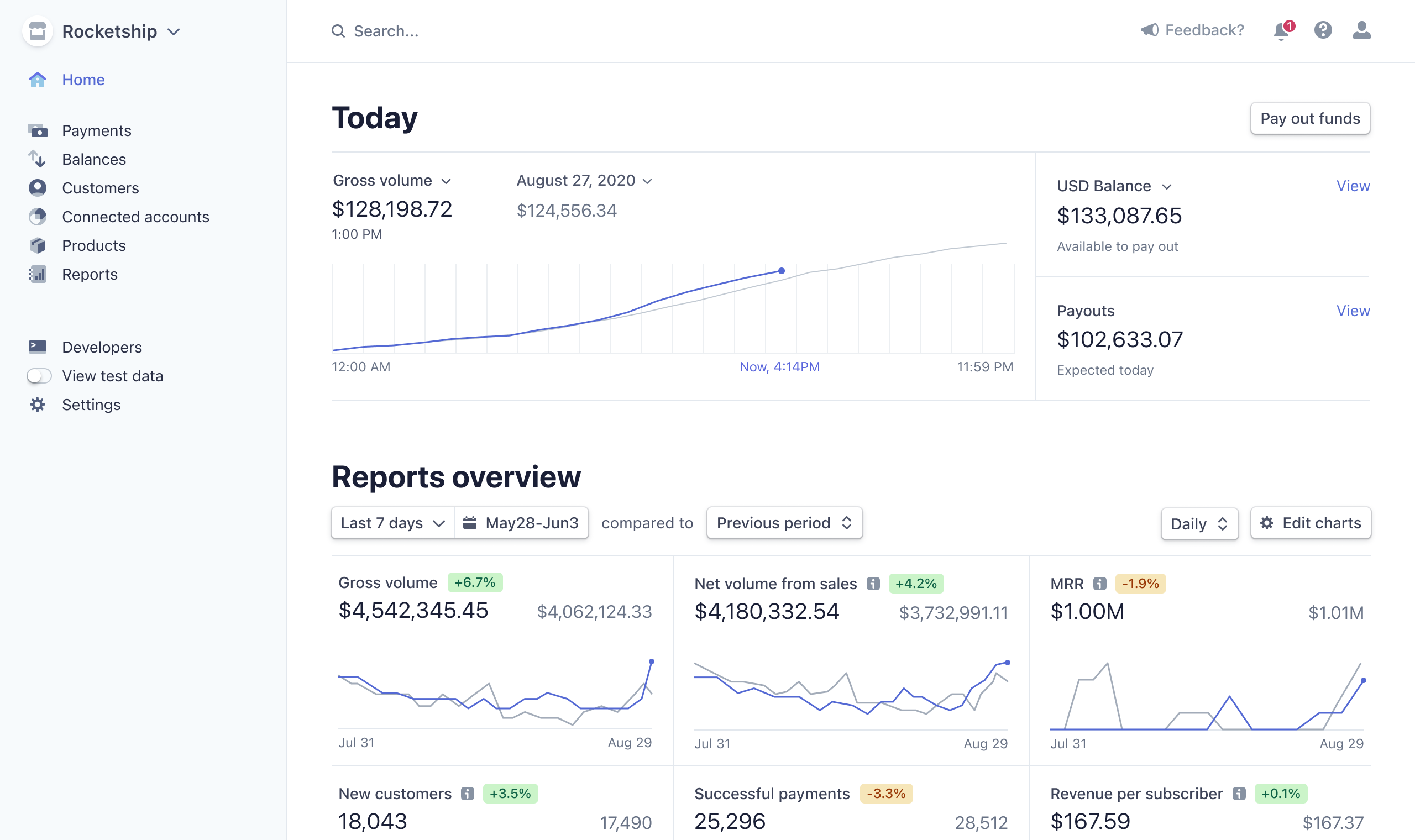 A good choice for developers, Stripe offers solid payment management solutions. A fintech company, Stripe caters to in-store and online businesses alike.
Stripe offers a wide variety of tools that help a business customize how they want their payment processing to perform. This is ideal for entrepreneurs who have a solid technical background. But, for those who may not be so confident with their tech skills, making the most out of Stripe's features may prove to be somewhat overwhelming.
USAGE
Payment processing customization
COST
Startup Pack is 0.5% on recurring charges
Scale Pack is 0.8% on recurring charges
PROS
Excellent for mobile payments
Offers an advanced API
CONS
Requires technical experience
Bonus: with Stripe, you can also link your Wise account! This method allows you to receive funds in multiple currencies without any hidden costs, nor high fees. This is ideal for businesses who operate internationally.
Conclusion
Hopefully now you understand what payment gateways are, what your top options are, and the best way to choose which gateway is the right fit for your business. Now get out there and start receiving payments!